2018 Equestrian Queensland Leaderboard
About the EQ Leaderboard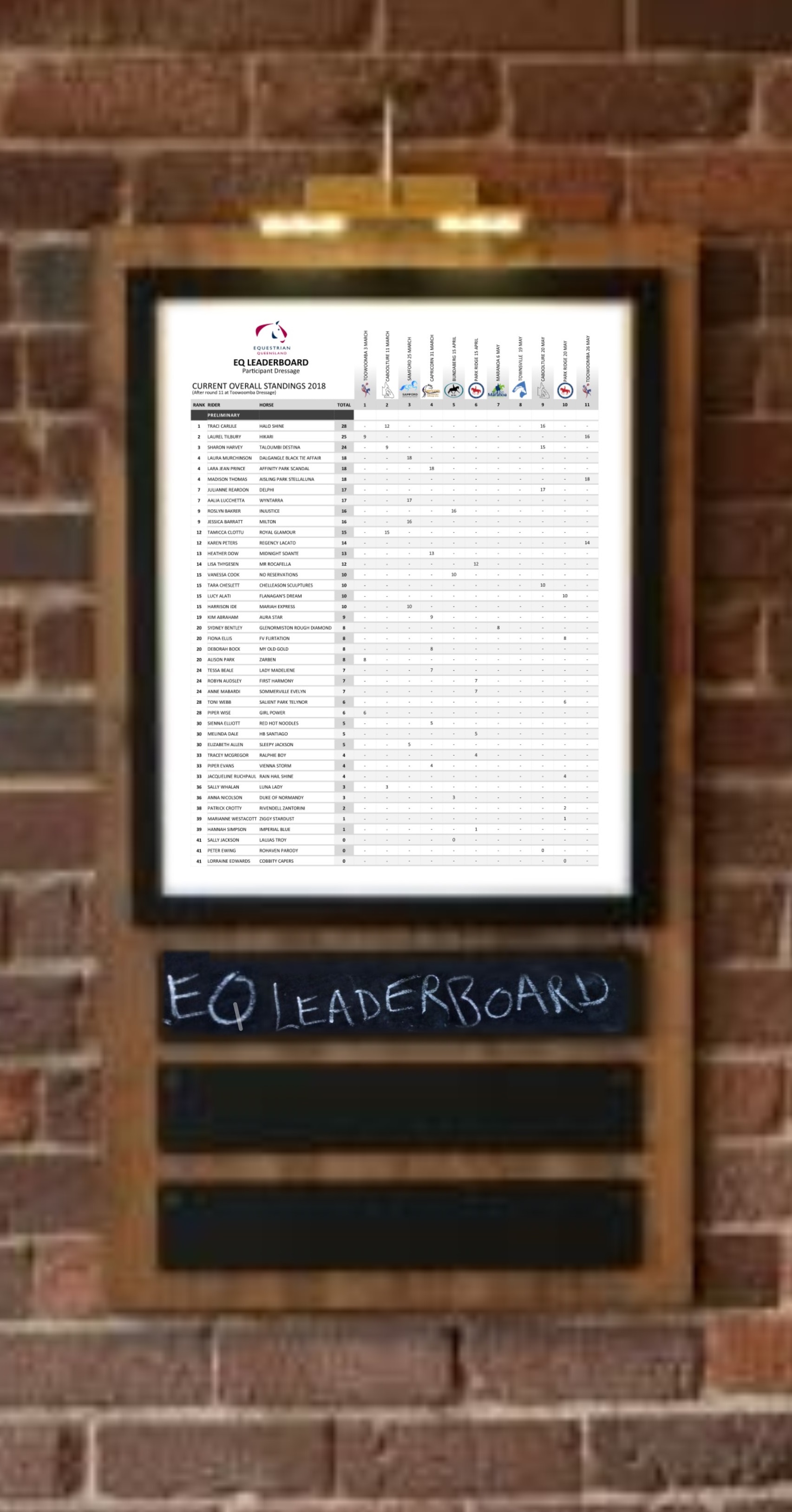 This is an initiative of Equestrian Queensland (EQ) to encourage participation of grassroots level riders and to increase support of participation level classes and EQ Affiliated Clubs in the disciplines of Dressage, Jumping & Eventing.
This is a fantastic opportunity for your club members to compete against other members in a relaxed and fun environment!
Leaderboards
There are several awards within the EQ Leaderboard:
Participant awards for each level within each discipline
Inter Club Challenge award: across the disciplines of Dressage, Jumping and Eventing to recognise the club that has had club members participating across all disciplines in the participant leaderboard
 Current Overall Standings
Eligible Events
Click on each discipline below for the full list of eligible events. Additional events may be added throughout the year.
Interclub Challenge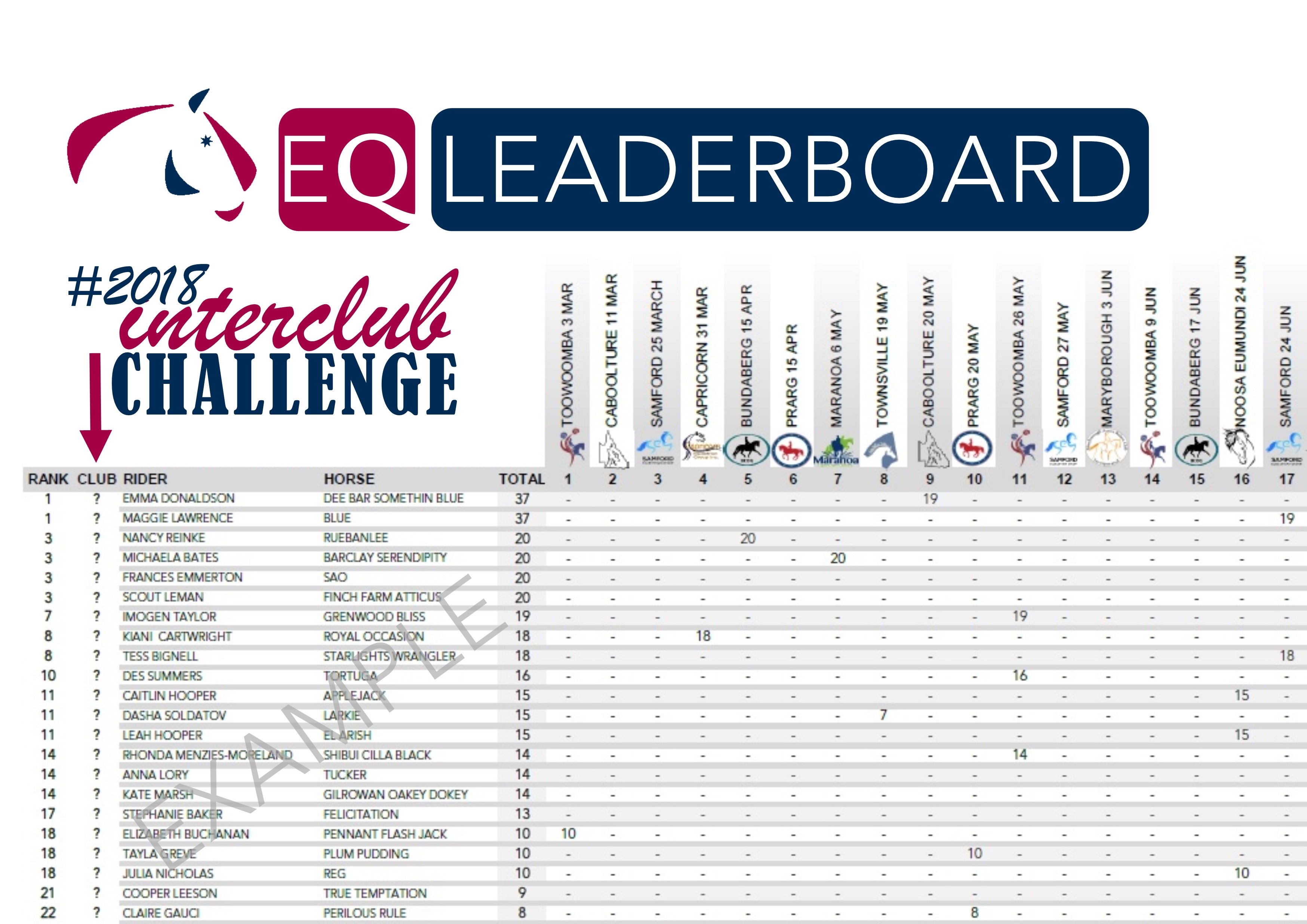 Confirm your details for the 2018 EQ LEADERBOARD and INTERCLUB CHALLENGE HERE
Alternatively you can email the following EQ Leaderboard Confirmation Form to [email protected].
EQ Leaderboard Confirmation.docx
EQ Leaderboard Criteria & Eligibility Information
Previous Winners
Congratulations to the winners of the 2017 Leaderboard!
If you have any questions about the EQ Leaderboard please email [email protected].