News

Congratulations to all the Nominee's and Good Luck to our Queenslanders - Leesa Murray, Gregory Brown, Nick Ballard, Aquis Champions Tour, Maria Schwennesen, Kim Durante,...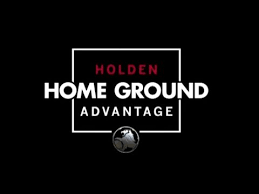 Get the Home Ground Advantage! If there's one thing that brings communities together — it's sport. Which is why Holden started the Home Ground Advantage program in...

Sport & Recreation Queensland are hosting a series of FREE conferences around Queensland. You'll have the opportunity to hear from industry experts on what's new in the...
National News

EA is continually focussed on improving member safety and horse welfare. After extensive consultation with key stakeholders including senior riders, state branches and EA's...

At the most recent EA Board meeting a set of new Charters for all National Discipline Committees (NDC) was ratified. Over the past twelve months EA has been reviewing many of...

The EA Board have approved changes to the National Eventing Rules in relation to MER's (Minimum Eligibility Requirements) and age of horses. These rules will...