EQ Volunteer Recognition Pins
To express our gratitude for the vital support, dedication and contribution that volunteers provide to equestrian sport, we have a new unique Equestrian Queensland (EQ) Volunter Pin that is to recognise and award hard working volunteers.
During the 2023 National Volunteer Week, all Queensland Officials, Stewards and Sport Committee Volunteers received a thank you card and an EQ Volunteer Pin as a token of our appreciation.
EQ Volunteer Recognition Register
For next years National Volunteer Week, Equestrian Queensland would like to celebrate and recognise regular dedicated volunteers and encourage more volunteers in equestrian sport.
The first 400 volunteers to reach 10 events before the 30 April 2024, will be awarded an EQ Volunteer Pin during the 2024 National Volunteer Week.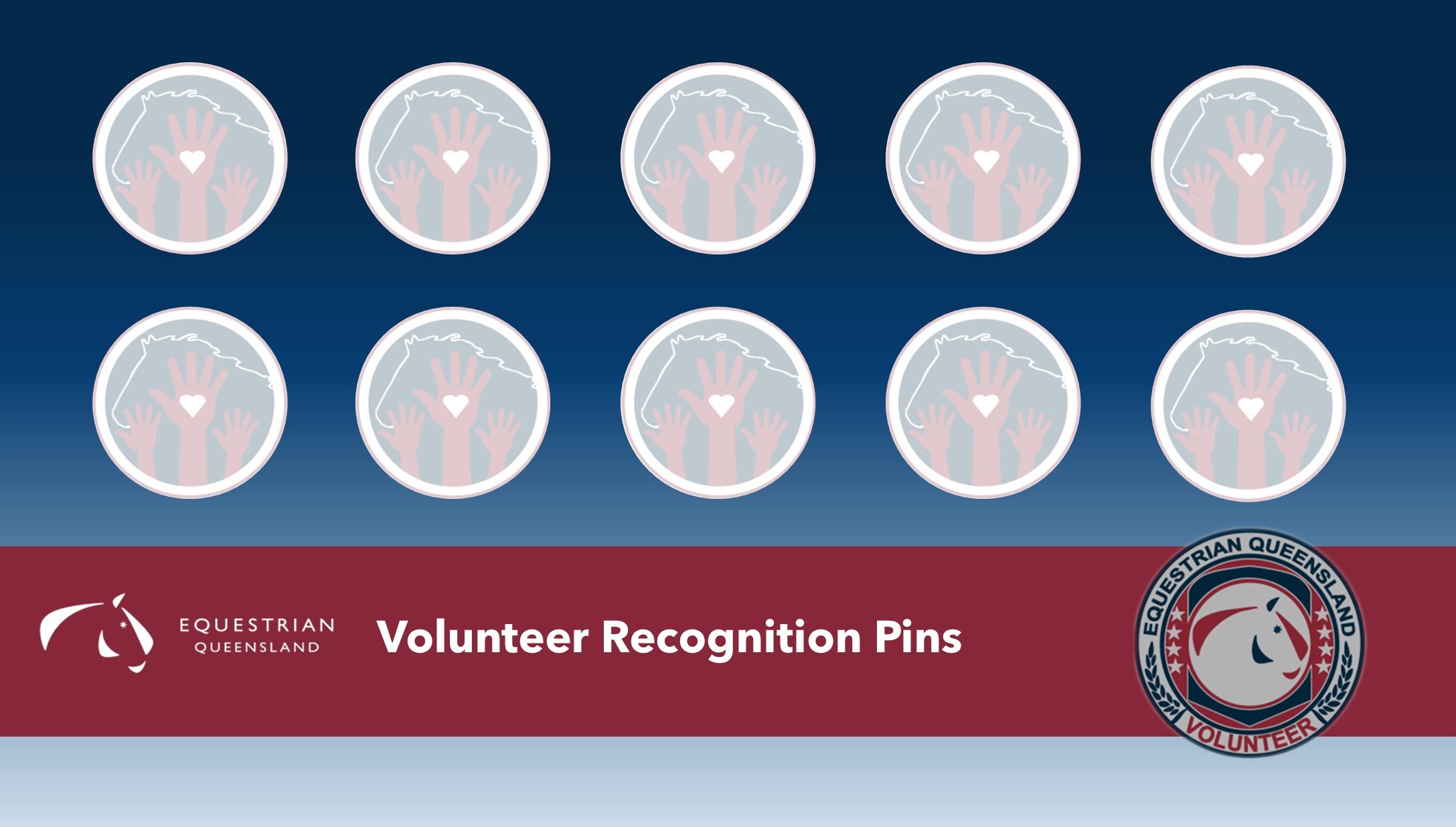 This register is to record the name of the events that you have volunteered at and the dates. Eligible events must be organised by EQ Affiliated Clubs and may be competitions or club days.
You do not need to be an EQ member and you can register an event for any volunteer role that you have completed from 1hr+. If any one event is over multiple days, only one registration may be submitted for that one event.
Should you have any questions please do not hesitate to contact us on 07 3891 6611 or [email protected]