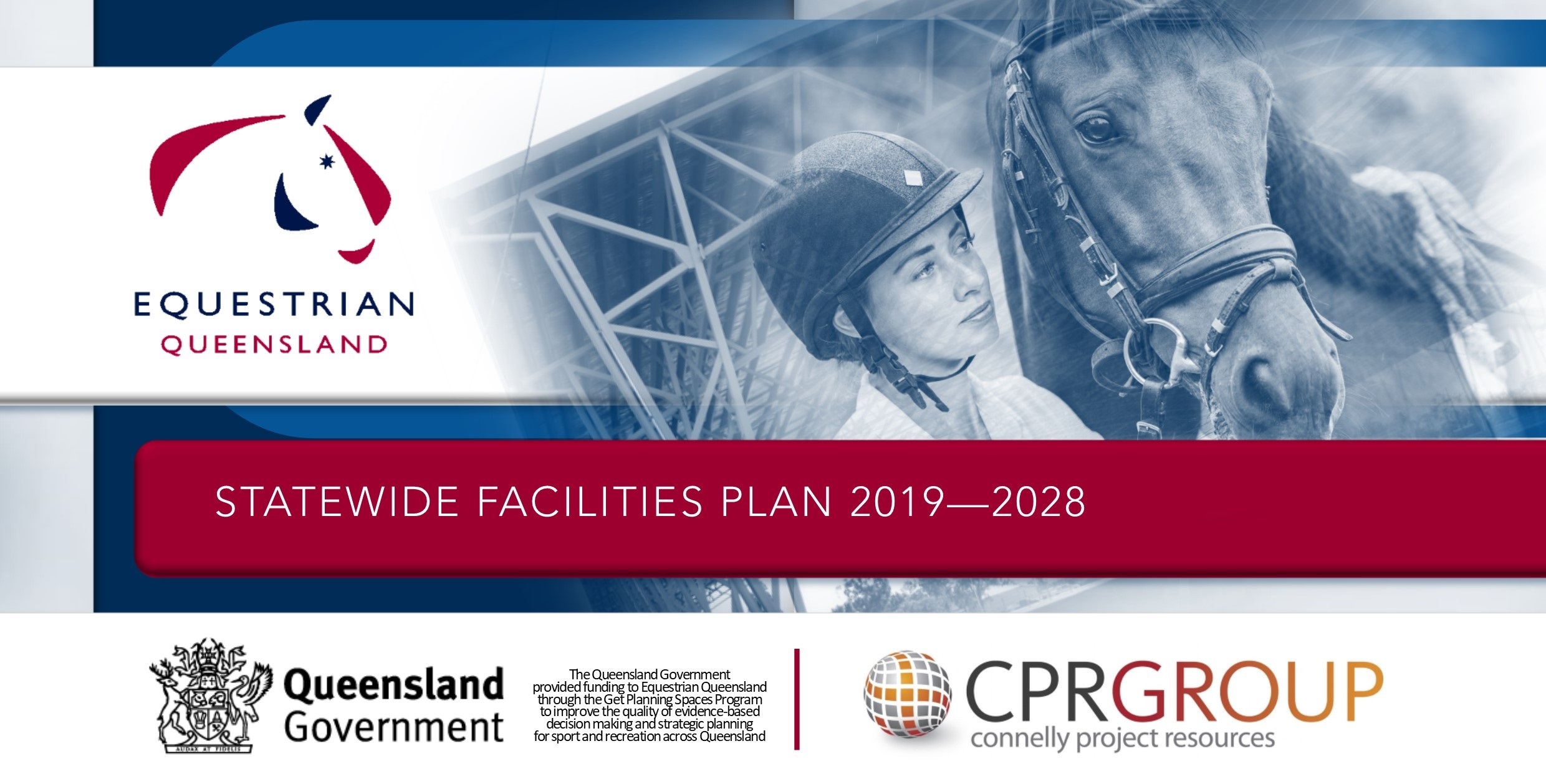 Equestrian Queensland Statewide Facilities Plan 2019-2028
Equestrian Queensland is pleased to present to you the Equestrian Queensland Statewide Facilites Plan 2019-2028. The Plan is the culmination of over 12 months work that clearly identifies and prioritises equestrian facility needs across Queensland based on data, member feedback and consultation with government. 
These are exciting times for all involved with Equestrian in Queensland and we look forward to implementing the plan and delivering on the outcomes that will provide improved equestrian infrastructure for Queensland over the next 10 years.
A significant output from this project is the production of the Preferred Facility Standards. A document of this type is unprecedented, with no similar document published by other state equestrian organisations, Equestrian Australia or internationally. The Preferred Facility Standards will support affiliates with a tool for evidence-based decision making and strategic planning for equestrian facility improvements or developments.
Equestrian Queensland has developed an Implementation Plan that will enable us to ensure that future facility demands can be sustained, that the quality and safety of equestrian facilities in Queensland is improved and that facility developments are prioritised to optimise resource allocation.

"On behalf of Equestrian Queensland, I sincerely thank all those who have contributed to this important planning process" said David Finch Equestrian Queensland Chair.
"This important document is the culmination of a significant project in partnership with consultants CPR Group – gathering and collating comprehensive data, consulting with affiliated clubs, show societies, associations and councils, and determining clear investment priorities in each region, at all levels of equestrian sport", said Briston Toft Equestrian Queensland CEO.
Equestrian Queensland could not have delivered the Plan without the assistance and contributions made by;
Equestrian Queensland affiliated clubs and volunteer committees
Equestrian Queensland sport committees and representatives
QLD Government department of sport and recreation
Equestrian Queensland Statewide Facilities Plan 2019-2028 steering committee
The Board of Equestrian Queensland
The staff of Equestrian Queensland
Councillors and Council Officers who were consulted
We would also like to sincerley thank Melissa Driscoll from CPR Group for her diligence, passion and hard work.
EQ Statewide Facilities Plan 2019-2028
EQ Preferred Facility Standards