Lilo Fore
Introducing Liselotte Fore...
Lilo's judging credentials include Dressage USEF "Senior" Judge, FEI International 5* (highest status of the International Judges license), FEI Para 3* and Sport horse Dressage "R" Judge.
She has been judging nationally since 1974 and internationally since 1990, including competitions such as CDI 1/2/3/4/5*, CDI W/CDI'O.
Lilo was also a Member/International Judge for the World Equestrian Games in August 2014, as well as an International Judge and President of the Ground Jury for the World Cup in 2015. She has also been the International Judge 3 times for the Pan American Games in Mexico and Canada, and has judged many other international events in the USA, South America, Australia, New Zealand, Japan and Europe.
Lilo has been a Sport horse Dressage breed Judge for many decades. She has also been a Sport horse breeder for 30 years, standing up to six stallions which produced many Champions in USA and Canada.
Lilo does not only specialize in judging and breeding, she is also a successful Trainer/Teacher and Clinician through to Grand Prix since 1972 and has developed many horses which qualified for international championships, as well as winning National and International horse of the year awards.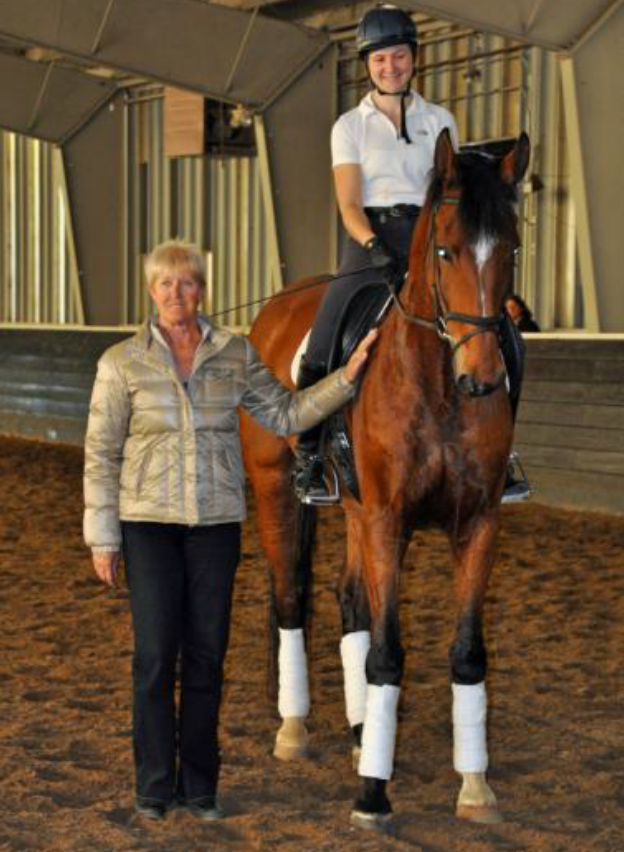 She has trained riders who have qualified for international competitions and international championships and also young horses which qualified for the World Championship and continuing their success in the developing International competitions.
Lilo is a member of many educational committees for USDF, United States Dressage Federation and USEF, United States Equestrian Federation. She is one of the founders of the United States Dressage Federations Instructor/Trainer Certification Program, as well as being chair of the Instructor/Trainer Council, the USDF Educational and Certification program for many years.
QLD Lilo Fore Clinic
Wednesday 13th - Thursday 14tth February 2019 – 95 Ferrells Road, Cooroy
Friiday 15tth – Satturday 16tth February 2019 – "Wiindhill", 122 Scott Lane, North Maclean
Dressage Queensland partnered with Equestrian Queensland proudly present...
A Dressage Symposium with Lilo Fore
Sunday 17th February 2019
The Marquee at The Glen Hotel, Eight Mile Plains
Symposium Bookings

Enquiries to Leesa Murray | Email [email protected] | Ph 0402 033 716