Amateur Owner Rider Championships proudly hosted by CDG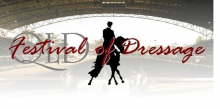 The Qld Festival of Dressage   
2015 Amateur Owner Rider
Championships
including a Youth & Young Rider Division (not a championship)
Entries to: Nominations Coordinator, 54 Double Jump Road Victoria Point QLD 4165(Do not send entries to the CDG Post Office Box) or email:  [email protected]
CDG will only accept e-mail entries if they are on the correct entry form and you have direct debited your funds to the CDG Bank A/C. You will need to attach a copy of the transfer receipt with your entries.

Enquiries to:  Ashley Pryde phone0412 747 071 or above email
Scratchings:Late scratchings up to night before text to 0412 747 071 and on the day 0419 588 559
Bank details:BSB 124-001 A/C Number 1033-7627 A/C Name: Caboolture Dressage Group
Entries close 5pm Monday
31st August 2015 - no late entries will be accepted.