Warwick Summer School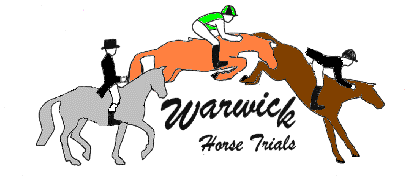 The Summer school is back!!!!!  Entries via nominate.com.au ONLY
Brett Cantle; Eleanor Osborne; Wayne Roycroft; Charlotte Price; and others to be confirmed.  
Cost; $390 per horse for the 2 days.
Cost; $190 per horse for 1 day. (Class sizes will be limited to 4-5 riders)
Hunter Trial entry $70 per horse.  Discounted for school riders and WHT members $60.  Memberships are due 1st January 2018, pay in December for the whole year!  As this time of year can be hot, classes may start early in the morning, with a break in the middle of the day.  
Each eventing group receives instruction of all disciplines of Eventing: 2 x 2 hrs XC, 2 x 1 hrs Showjumping with a mix of instructors.  Riders are grouped into groups of 6 riders of similar age and ability for the 2 days of the school. Once timetabled, no swapping of riders or horses permitted unless prior consultation with the organising committee.  No more than one horse can be ridden in allocated group.
BBQ on the Friday night, each rider will recieve a Free ticket.  BBQ ticket for $12 available.
Yards for all School participants for entered horses are free.  Powered and unpowered camping available.
Refunds will not be available after closing date unless replacement rider of same level is found.  In this case all monies less admin fee of $20 will be refunded.  The WHT committee have the right to change the progam as required.
Selection of Instructors and times, is an option but once the above class size has been reached the class time will be closed.  A waitlist will operate.
No refunds after close of entries, unless you can fill your place in the same height class.  Funds raised from this clinic are to be invested in upgrading the course to hold a 3* event in 2019.