News

The Eventing Qld 2019 State Squads are named in November 2018, however, throughout the 2019 season if a rider meets the qualifying criteria at one event, they will be able...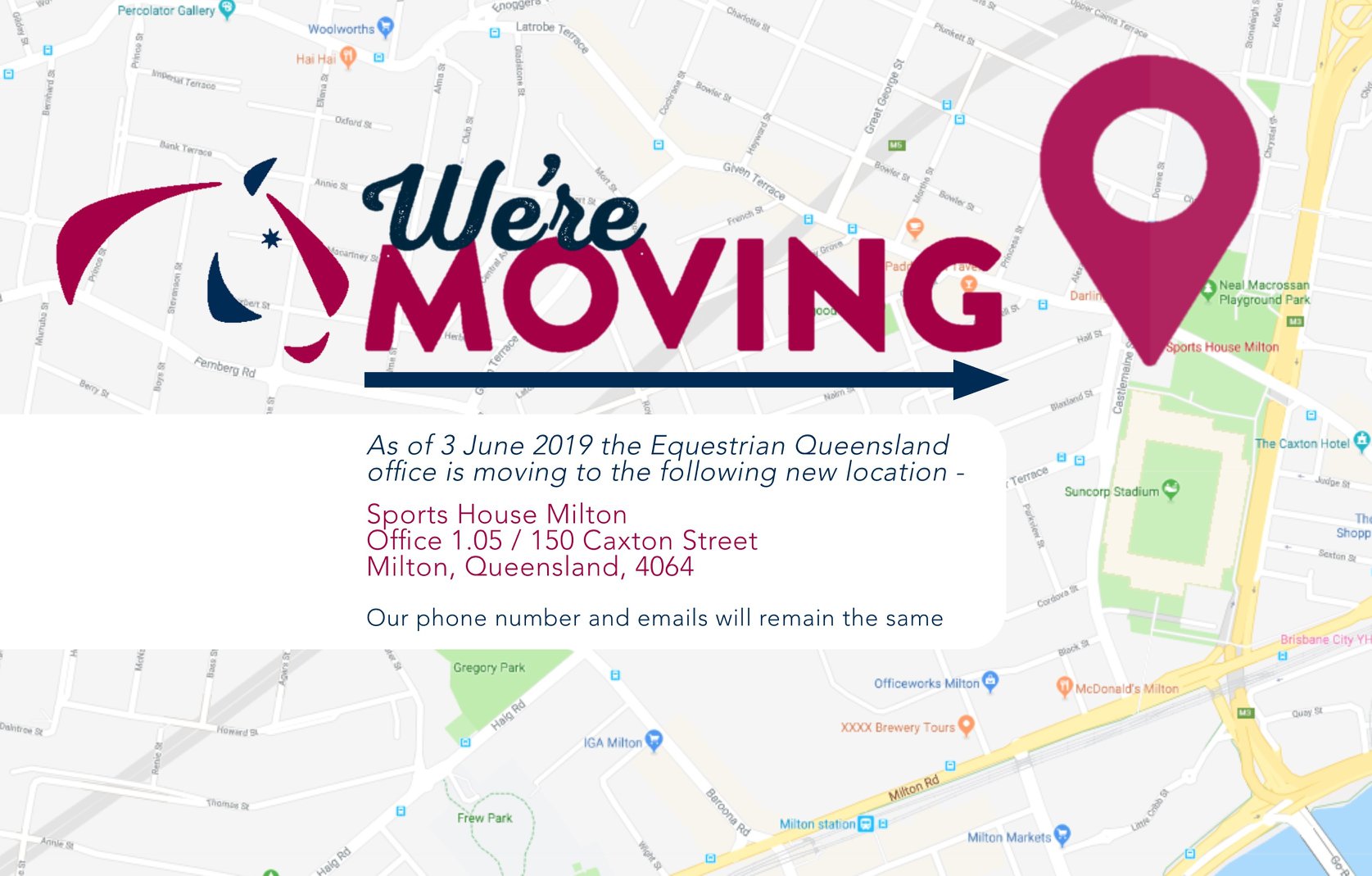 As of 3 June 2019 the Equestrian Queensland office is moving to the following new location - Sports House MiltonOffice 1.05 / 150 Caxton Street, Milton, QLD 4064Our phone...

Behind the scenes school tours will be available once again at the 2019 Brisbane CDI. School tours will be available at 9am and 11am on Thursday 18th and Friday 19th July....