Fassifern Vaulting Ribbon Day Wrap Up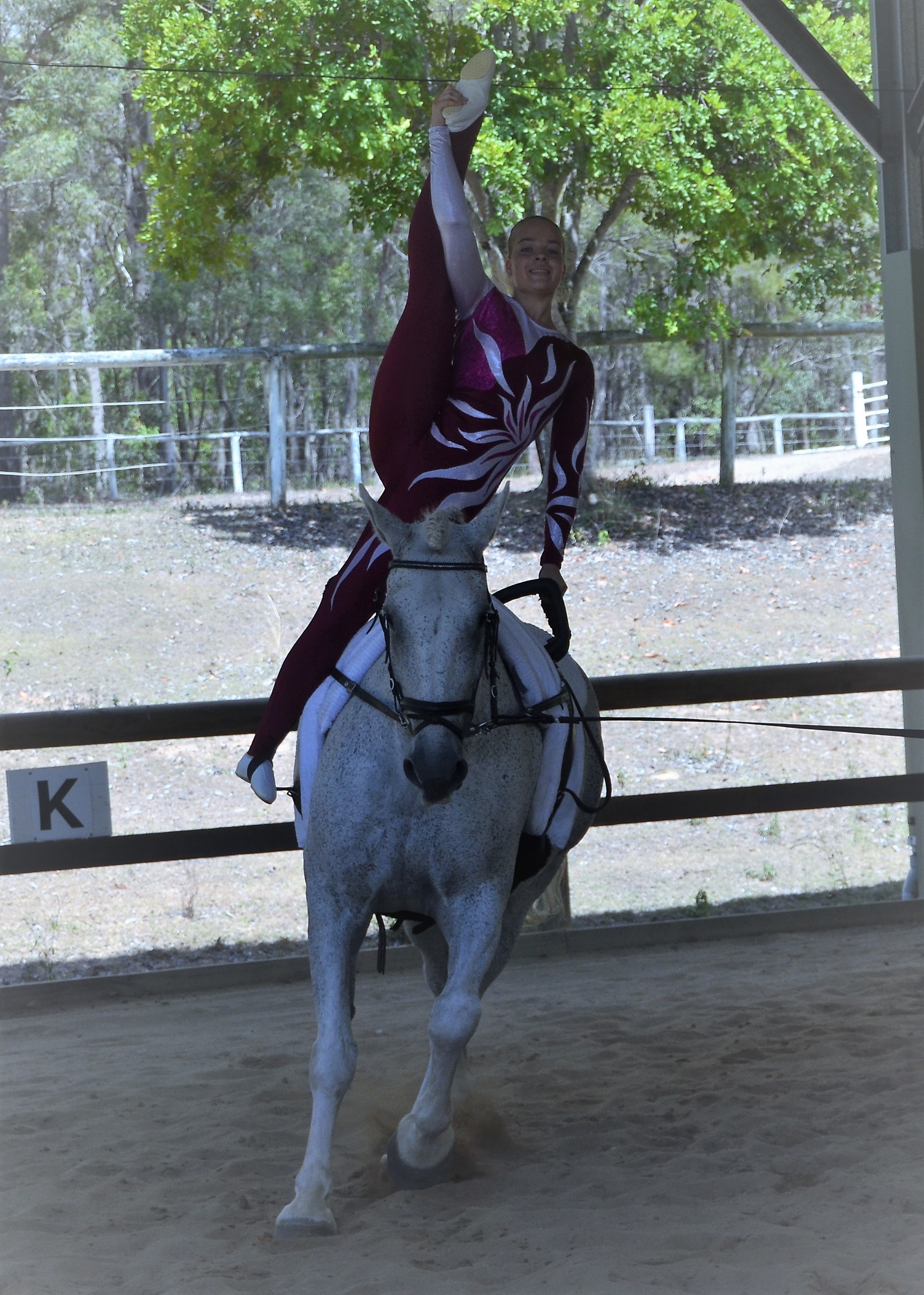 On Sunday 12th March Fassifern Vaulting conducted a Ribbon Day at Arundel RDA, Gold Coast. It was our first event back at the Arundel venue for many years and everyone was very happy with the upgrades they have done to the arena and stables.
This event was attended by all QLD and Northern NSW Vaulting clubs (Fassifern Vaulting , Ella Springs, Kingfisher Vaulting , Byron Bay Equestrian Centre and Kamilaroi Vaulting) and we had 30 vaulters and 6 horses. The purpose of a Vaulting Ribbon Day is to provide a competition environment for vaulters and horses but with a more relaxed atmosphere where less experienced vaulters and horses can be exposed to the competition arena and get an understanding of the competition protocols. Fassifern believed that these objectives were achieved at the event, with everyone having the opportunity to 'have a go' in several different classes and it was great to see many vaulters attend their first competition or compete at a higher level for the first time.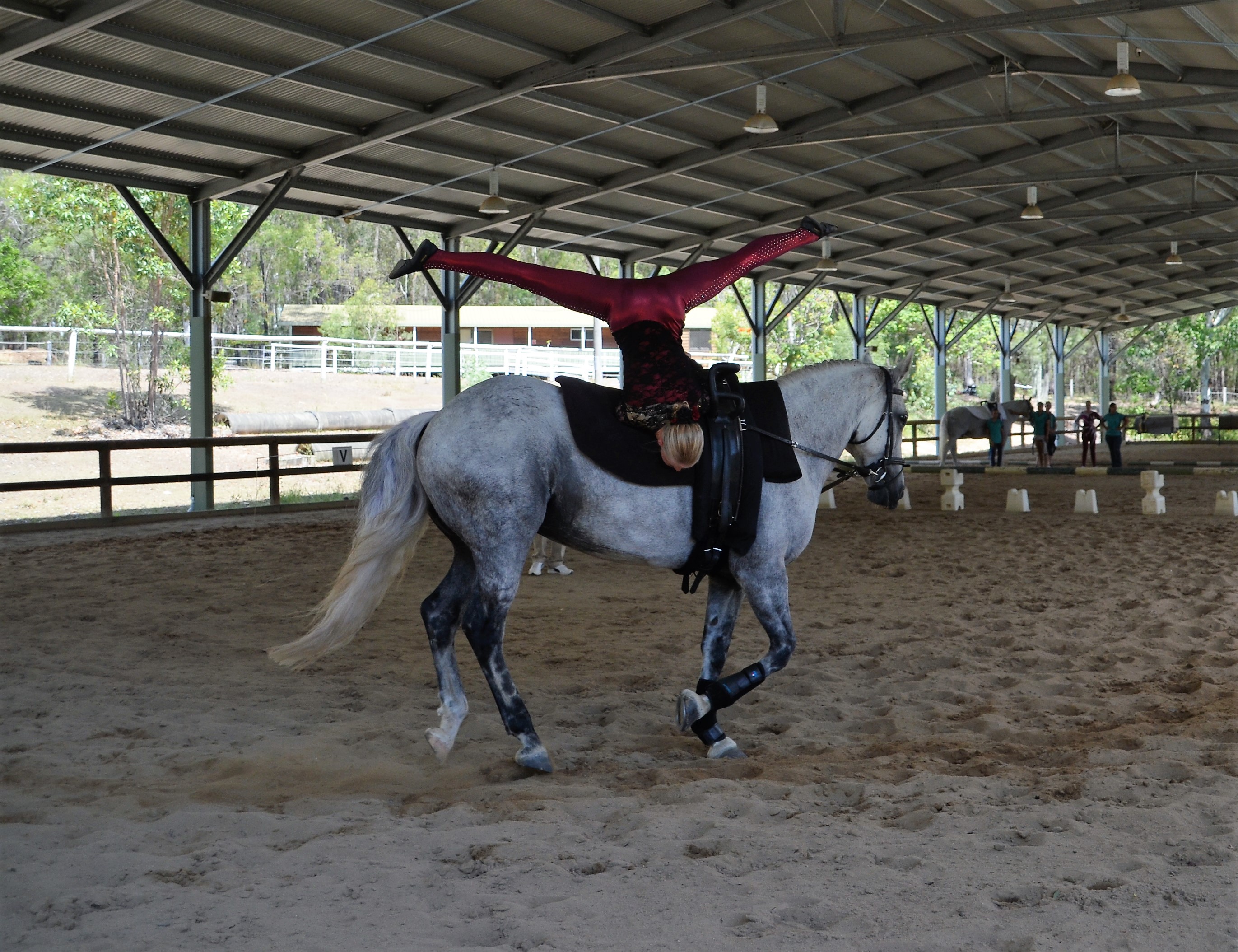 Some notable achievements were that we had two horses presented for the Green horse class, several Byron Bay and Fassifern vaulters competed at Intermediate level for the first time and we had an entirely new Preliminary Squad from Fassifern! This event was also important for QLD vaulters who are preparing to compete at the Mt Hunter CVI (NSW) on the 6th-8th of April, as it gave them an opportunity to present routines they have been working on over the summer.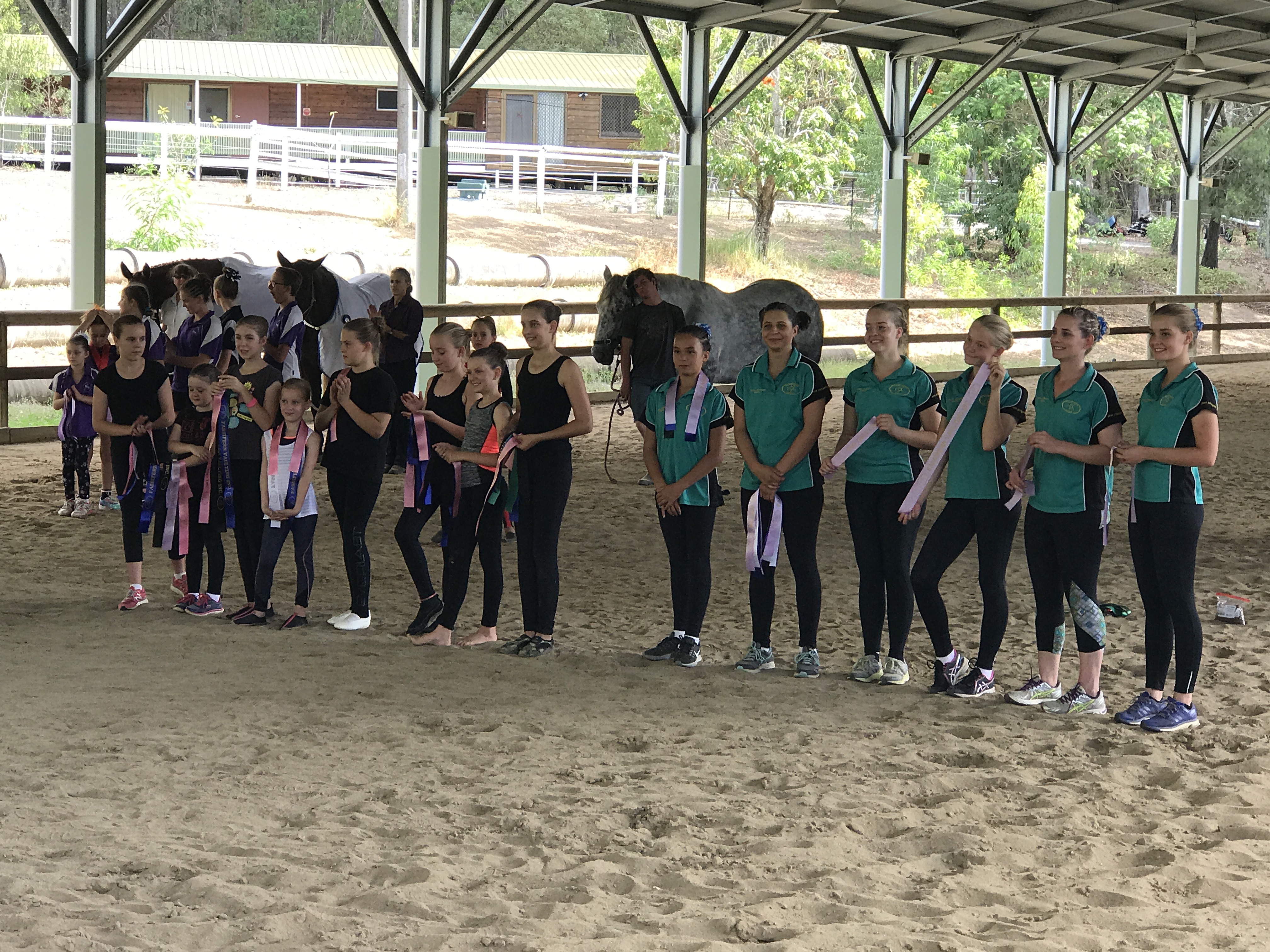 We look forward to the next event which will be the Fassifern Vaulting competition held on the 25th of June at Arundel RDA.
Melanie Fedrick
Fassifern Vaulting