What is Carriage Driving?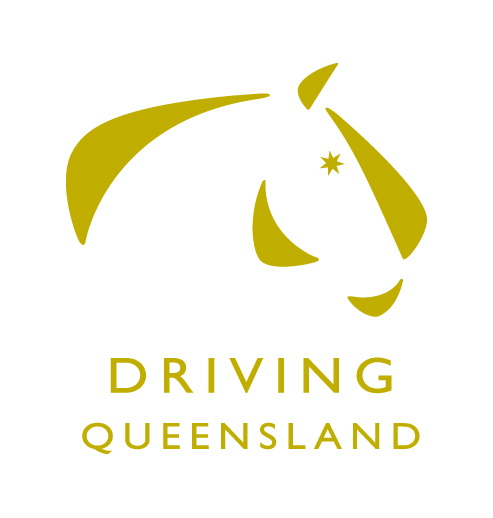 As one of the FEI disciplines, Carriage Driving Queensland aims to promote the skilful art of carriage driving to all interested people.
Our discipline is mainly involved with the various phases of the Horse Driving Trials competition.
Horse Driving Trials
HDT's are based on similar principles to that of Three-Day Eventing. The competition has 3 separate and distinct phases to it.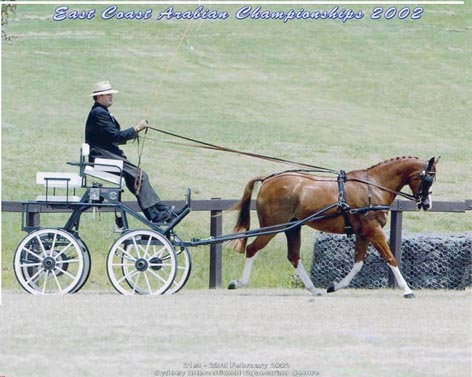 Normally held over a 2 day period, the dressage is conducted on the first day where the horses ability to perform specific movements at the walk and trot are assessed. The second day sees the thrill and excitement of the marathon phase (similar to the ridden cross country phase) where horse and driver undertake a course of up to 22 kms in length normally split into 3 to 5 sections with a minimum and maximum time for each section to be navigated. The object of the marathon is to test the fitness, stamina and training of the horse and the driving skill, judgement of pace and general horsemanship of the driver. Terrain on the marathon varies between roads and specific tracks. The final section of the marathon course then has up to 8 obstacles which are to be negotiated in the fastest possible time.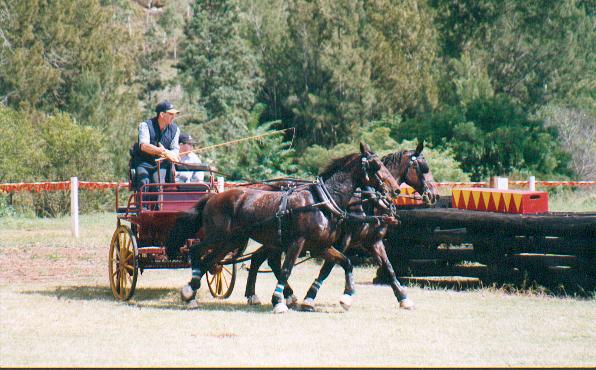 Following the marathon, the horses fitness, obedience and suppleness and the drivers skill and competence are then tested with an obstacle driving course (similar to the show jumping phase) where horse and driver must negotiate a set pattern of up to 20 gates. Each gate has a ball located on it. Knocking the ball from the gate incurs a penalty.
The safety of the horse and driver are of paramount importance.
The overall objective is to complete the HDT with the minimum amount of penalties.