2015 Equestrian Queensland Renewals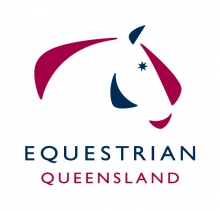 Dear Members
Renewals for 2015 are due by 31 December 2014 and have been released by both email and posted to you over the last 2 weeks. If you have not received your email or mailed copy please contact this office on [email protected]
Memberships have been increased by CPI only, the first increase for EQ members since 2012. 
EQ will continue to offer the two processes for payment of renewals for 2015.
1. Tax invoice.  This has been mailed to you recently. You will need to sign the waiver and return this to us including your payment.  At this time please indicate which competition licences you require for your horses.  For those members sending in their renewal manually, all card transactions will incur a 3% bank charge.
2. You should now have received an email from EA Online advising that your renewal is due.  Please follow the link provided, select any competition licences required, change any details as it relates to address or contact details and follow the prompts for payment.  If you choose to renew online you will be charged a 5.5% transaction fee at the time of payment.  
Joining/lapse fees will be waived for all members, both new and renewaing until 31 January 2015. 
If you are renewing online click HERE, and if you are a new member click HERE. 
All 2015 membership forms are available HERE.
If you have any questions in relation to any of the above please do not hestiate to contact the office on (07) 3891 6611. 
Our contact hours are 8.30am to 4.30pm Monday - Friday. 
Please note that the EQ office will be on Christmas leave from Friday 19 December, returning on Monday 5 January.