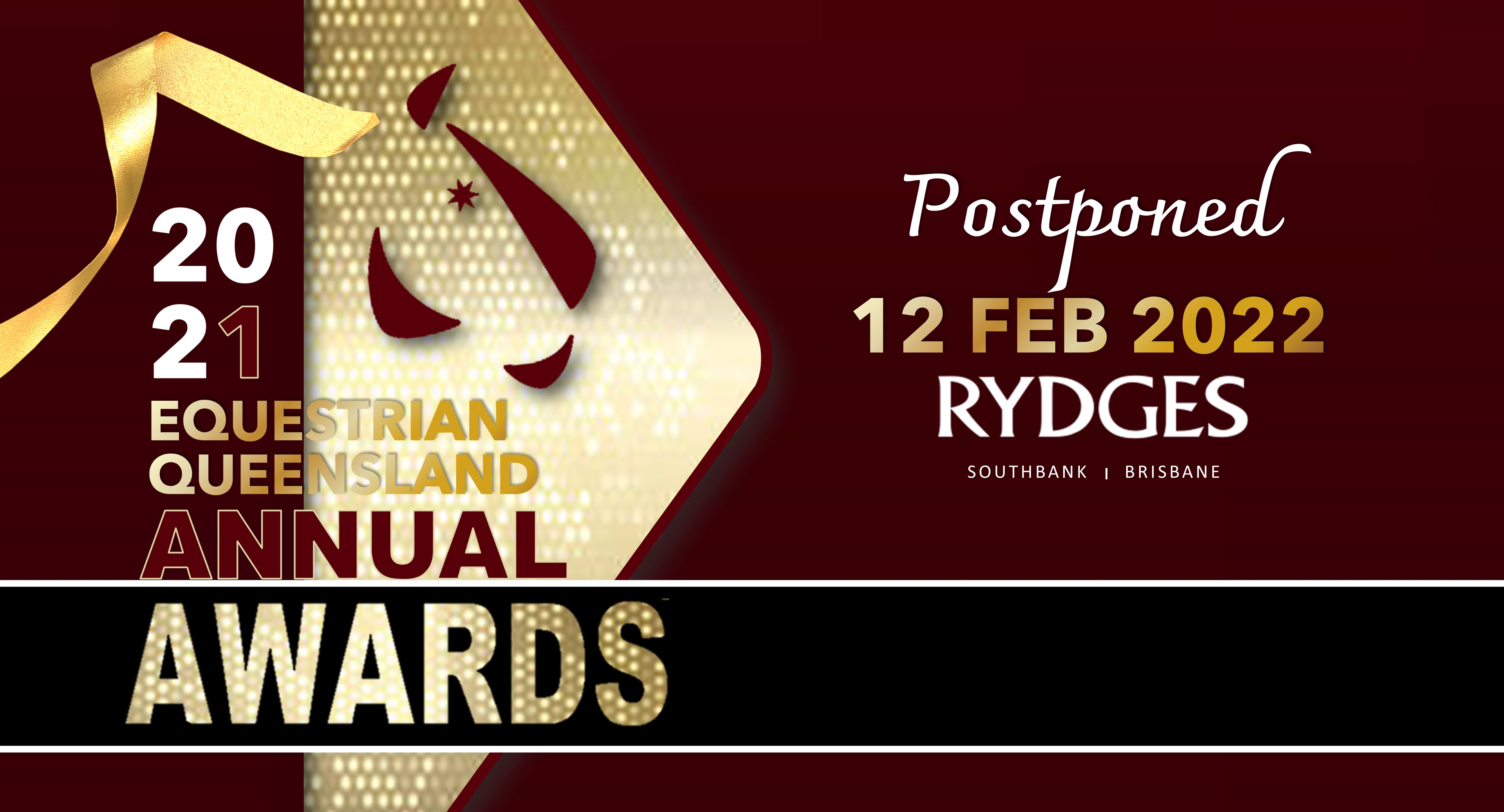 2021 Equestrian Queensland Annual Awards Postponed
Equestrian Queensland has made the difficult decision to postpone the Equestrian Queensland Annual Awards evening scheduled for Saturday 12 February 2022. 
We understand that this decision is disappointing and many of our members were looking forward to celebrating the achievements of our sport stars and luminaries. 
Unfortunately, the current COVID-19 situation has made it difficult to deliver the event in its current format at this time. 
We will provide a further update on the Annual Awards ASAP and in the interim anyone who has already purchased tickets to the event will be provided with a full refund.