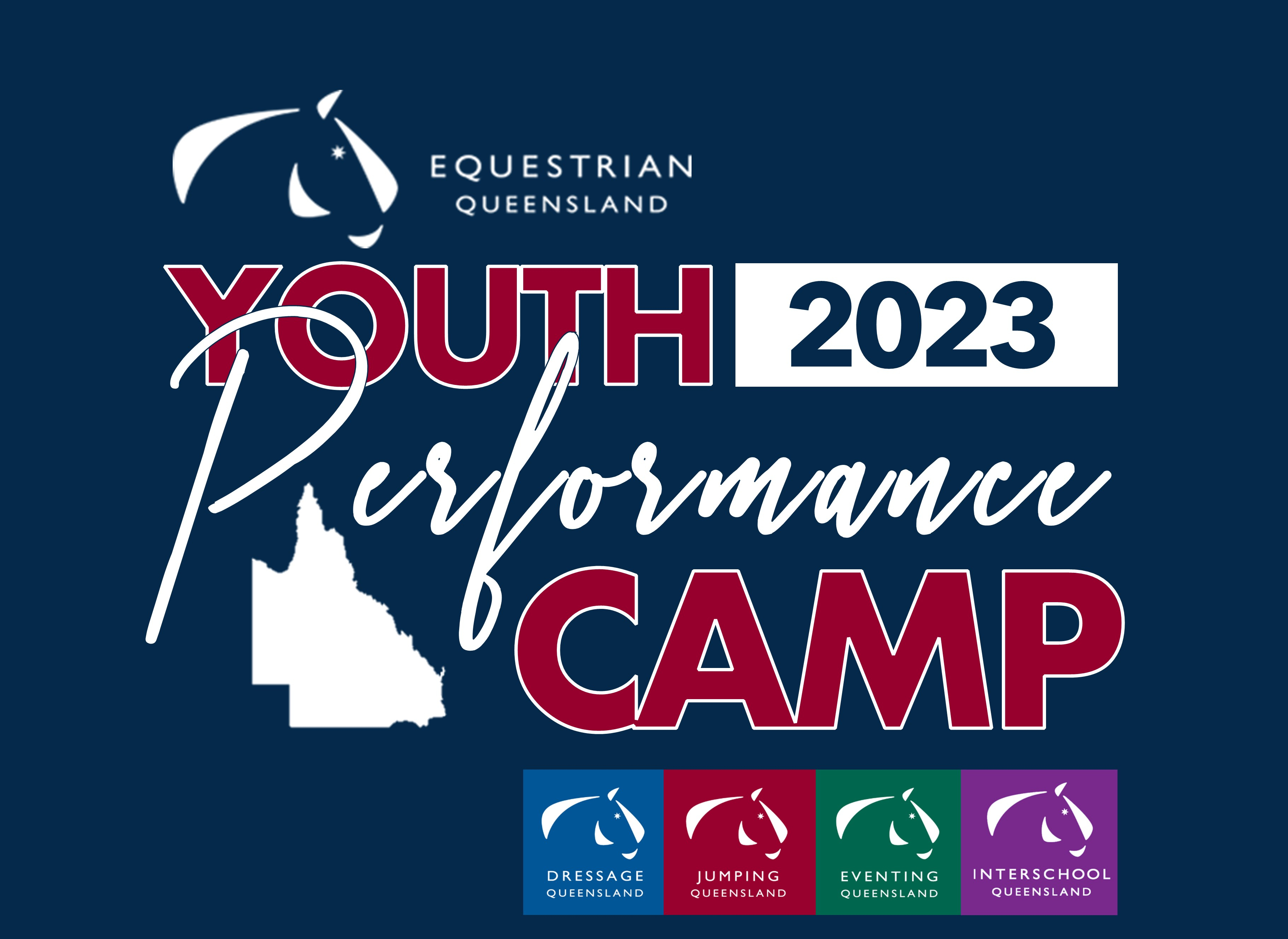 2023 EQ Youth Performance Camp - Wrap Up
This year's EQ Youth Performance Camp was held on 13-15 January 2023, at the Queensland State Equestrian Centre (QSEC), Caboolture and delivered with assistance from Dressage Queensland, Eventing Queensland and Jumping Queensland.
The focus on the camp was to provide to EQ Dressage, Eventing & Jumping squad members and youth riders with the opportunity to experience education and development in their chosen discipline. 
The camp encompassed both 'On-Horse' and 'Off-Horse' sessions and spectator viewing throughout the event.
Equestrian Australia Accredited Coaches
Nicole Magoffin EA Level 1 Dressage Specialist
Nicole Tough EA Level 2 Dressage Specialist 
Mattea Davidson EA Level 1 General, EA Level 2 Eventing and Jumping Specialist
David Finch EA Level 3 Jumping Specialist
 Off-Horse Sessions
Animal Physiotherapy delivered by Blair Wenham from Elite Animal Physiotherapy
Feeding and Supplements delivered by Holly Mills and Ellen Anderson from Hygain
Sports Psychology delivered by Damien Stewart from Room 23 Psychology 
Athlete Nutrition delivered by Andrea Parker from The Equestrian Athlete  
Graeme Watts FEI Level 3 Course Designer, EA Level 3 Course Designer and EA Level 3 Judge
Maria Schwennesen FEI 4* Dressage Judge, FEI and EA Young Horse Judge and Educator, EA Dressage Judge Educator 
Individual Performance Planning delivered by Mattea Davidson from Davidson Equestrian
We would like to take this opportunity of thanking everyone that assisted over the course of the weekend.  Many helped in the jumping arenas helping with picking up rails over the lessons held,  in particular the EQ Team would like to especially thank Tania and Lara Roederer, James Coates, Nadia, Steven and Scarlett Hart, Rene and Kirra Nicholls for assisting David Finch and the EQ Team in the final pack up. 
The spots for the camp fill quickly and the EQ Team are already planning 2024 (12-14 January).  If you were a participant or a parent at the 2023 EQ Youth Performance Camp the feedback form can be found on the link or QR Code below!  Go into the draw to win an EQ Voucher to the value of $150.00.