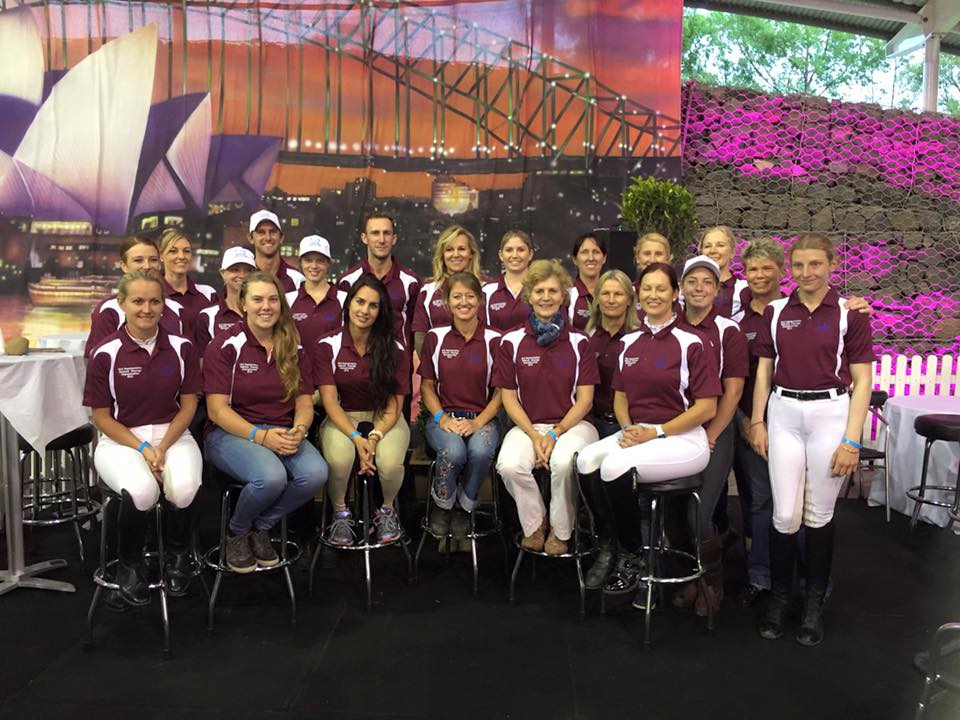 Australian Dressage Championships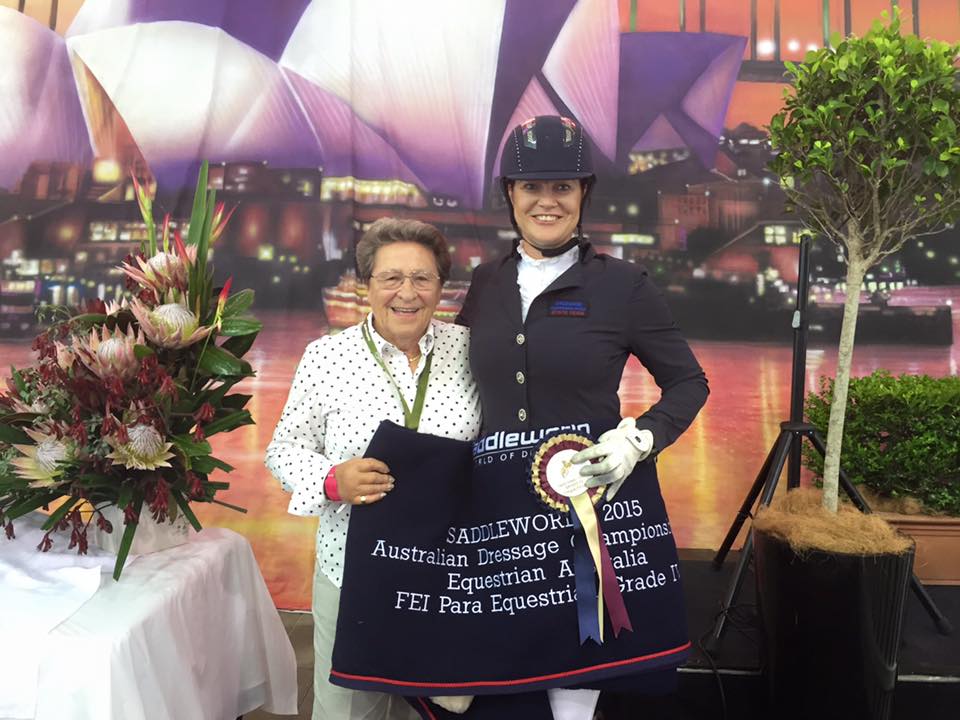 Congratulations to all the Queenslander's who competed at the Australian Dressage Championships.
As a whole Queensland had a cracker of an event with many placings in the National, FEI and Para Equestrian classes. 
The level of performance of everyone was outstanding and the Queensland Team Spirit  was as strong as ever!
Also awarded on the weekend was the Australian Dressage Committee's (ADC) performance medal's. This year's presentation saw 16 horses receive the prestigious gold medal for 3 results of at least 70% (75% at Novice or Elementary) at official competitions.
Congratulations to Emma Flavelle and Madonna Hedberg's Fiderfurst for being the only combination to receive the Elementary medal, Emma Flavalle of Caitlin Cullen's Cabaret C for receiving a medium and advanced medal and Isabella Wilkinson-McIntyre and Annee for being awarded the medium medal!
For those who missed the Facebook updates here are the Queensland results for the Event: 
Novice 2.2:
Emma Flavelle and Bradgate Park Demi 4th
Novice 2.3:
Emma Flavelle and Bradgate Park Demi 8th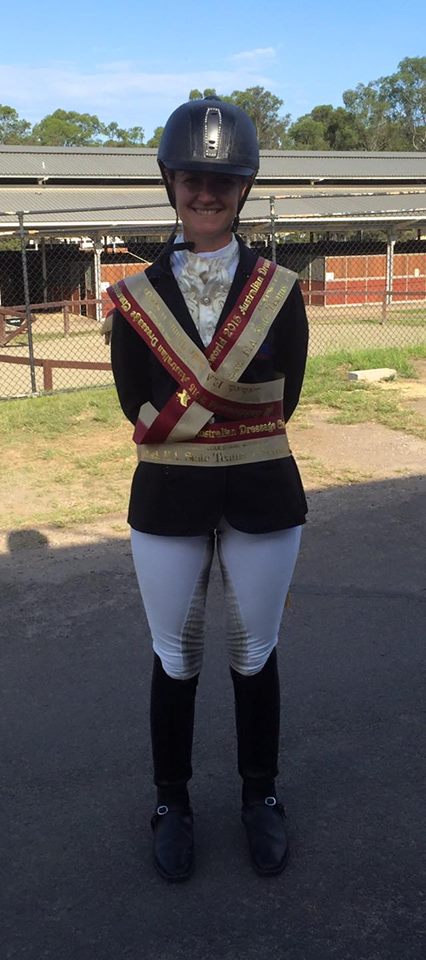 Elementary 3.2:
Emma Flavelle and Fiderfurst 1st
Emma Flavelle and Bradgate Park Demi 4th
Emma Flavelle and Premonition 5th
Elizabeth Owens and Revelwood Starlite 6th
Jayden Brown and Lacoste F 8th
Elementary 3.3:
Emma Flavelle and Fiderfurst 2nd
Emma Flavelle and Bradgate Park Demi 4th
Jayden Brown and Lacoste F 8th
Emma Flavelle and Fiderfurst National Reserve Elementary Champion
Elizabeth Owens and Revelwood Starlite AOR Elementary Champion
Medium 4.2:
Emma Flavelle and Fiderfurst 3rd
Medium 4.3:
Emma Flavelle and Fiderfurst 1st
Harvey Besley and Bloomfield Sorrento 8th
Emma Flavelle and Fiderfurst National Reserve Medium Champion
Advanced 5.2:
Emma Flavelle and Cabaret C 3rd
Tor Van Den Berge and Cougar V 7th
Nicole Magoffin and Jaybee Ryana 8th
Advanced 5.3:
Emma Flavelle and Cabaret C 4th
Nicole Magoffin and Jaybee Ryana 6th
Advanced FS
Emma Flavelle and Cabaret C 1st
Kaz Roe and Remi Eastern Star 8th
PSG:
Nicole Magoffin and Jaybee Ryana 3rd
Emma Flavelle and Cabaret C 7th
Elloise Devlin and Brimstone Anakiwa 8th
Inter I:
Nicole Tough and Borsato 3rd
Inter I FS:
Nicole Tough and Borsato 5th
Donnella Merrett and Romanos 8th
Inter A:
Nicole Tough and Furst Tyme 3rd
Jenny Gehrke and Fairbanks Jazztime 5th
Shannan Goodwin and Aristede 6th
Tor Van Den Berge and Rattle N Hum 8th
Inter B:
Nicole Tough and Furst Tyme 2nd
Jenny Gehrke and Fairbanks Jazztime 3rd
Gary Lung and GB Winchester 4th
Shannan Goodwin and Aristede 5th
Nicole Tough and Furst Tyme National Reserve Medium Tour Champions
Medium Tour FS:
Jenny Gehrke and Fairbanks Jazztime 2nd
Shannan Goodwin and Aristede 3rd
Gary Lung and GB Winchester 4th
Tor Van Den Berge and Rattle N Hum 6th
Gemma Blums and Alicat 8th
Grand Prix Special:
Victoria Welch and Brentanus 7th
PSG Stars of the Future:
Emma Flavelle and Cabaret C 7th
CDI-Y Team Test:
Elloise Devlin and Brimstone Anakiwa 1st
Courtney Barbera and Half Moon Delicato 5th
Maddie Smith and CPH Valerius Waltermeyer 8th
CDI-Y Individual Test:
Elloise Devlin and Brimstone Anakiwa 1st
Courtney Barbera and Half Moon Delicato 2nd
Annie Simmons and Florett 4th
CDI-Y FS:
Elloise Devlin and Brimstone Anakiwa 1st
Annie Simmons and Florett 4th
Courtney Barbera and Half Moon Delicato 5th
PE Grade III Team Test:
Chelsea Higgins and Revelwood Contiki Bi 3rd
Phoebe Roche and Power of Attorney 4th
Phoebe Roche and Amajah 6th
PE Grade IV Team Test:
Nikki Douge and Al Pacino 1st
PE Grade III Individual Test:
Chelsea Higgins and Revelwood Contiki Bi 3rd
Phoebe Roche and Power of Attorney 4th
Phoebe Roche and Amajah 5th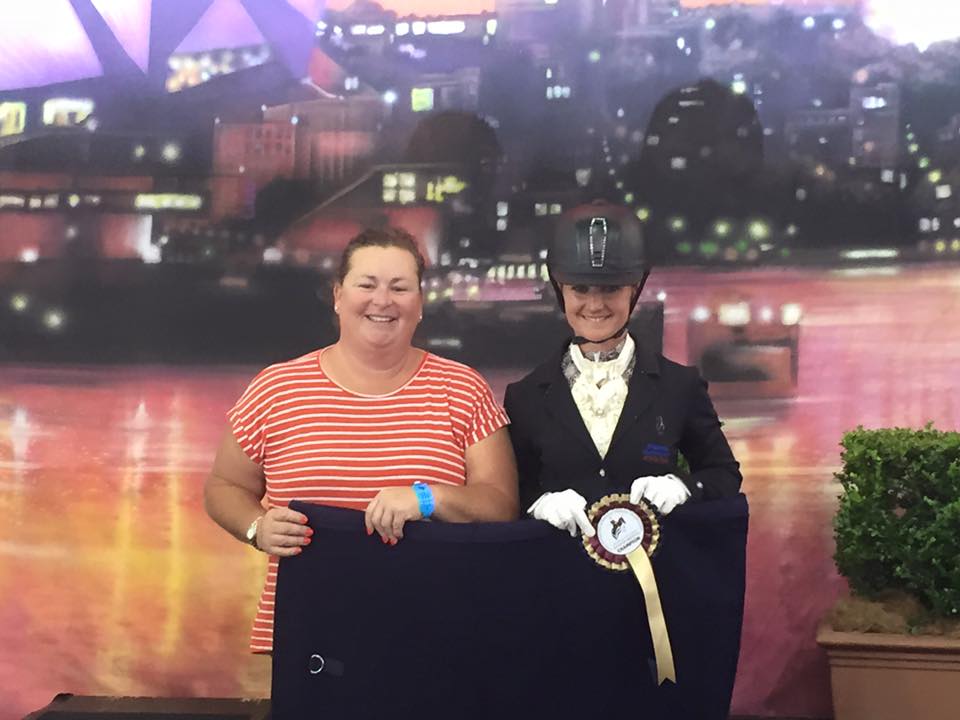 PE Grade IV Individual Test:
Nikki Douge and Al Pacino 1st
PE Grade III FS:
Chelsea Higgins and Revelwood Contiki Bi 3rd
Phoebe Roche and Power of Attorney 4th
PE Grade IV FS:
Nikki Douge and Al Pacino 2nd
Nikki Douge and Al Pacino PE Grade IV National Champions
EA Team 2nd
Emma Flavelle and Premonition (Elem)
Emma Flavelle and Fiderfurst (Med)
Emma Flavelle and Cabaret C (Advanced)
FEI Team withdrawn
PE Team 2nd
Phoebe Roche and Power of Attorney
Chelsea Higgins and Revelwood Contiki Bi
Nikki Douge and Al Pacino