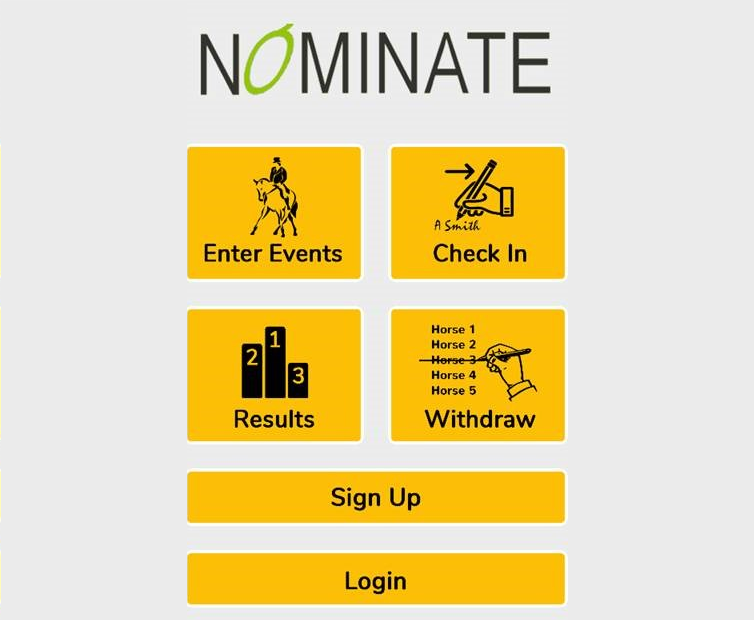 DOWNLOAD THE NOMINATE APP - FREE!
Nominate have released a new version of their app for riders, with additional features!
Use the app to enter events, check in (contact free) at events or club days, receive results and withdraw from events.
The added bonus of check in (contact free) makes the app especially useful for clubs who wish to reopen and run clinics or events, ensuring riders and event volunteers are easily able to comply with COVID-SAFE traceability rules.
There is no need to go to a secretaries desk to check in as a QR code can be scanned at the gate when the riders arrive!
Advantages to Riders
• Contactless check in for both the rider and any other attendees arriving with them
• Access results
• Withdraw from events
• Enter events
• Receive LiveScore Dressage tests
Advantages for Clubs
• Contactless check in – keep volunteers safe and ensure your event adheres to all government guidelines
• Run reports to see who is on the grounds at your event and when they checked in
• Quick and easy results when using Nominate's Scoreboard scoring system
• No need for printed paper results on a traditional scoreboard, again reducing contact between riders
Download for free at the Google Play Store,
iOS version to be released shortly!
DOWNLOAD HERE
If you need any assistance using the app, please contact Nominate via email [email protected] or phone 07 3118 9555