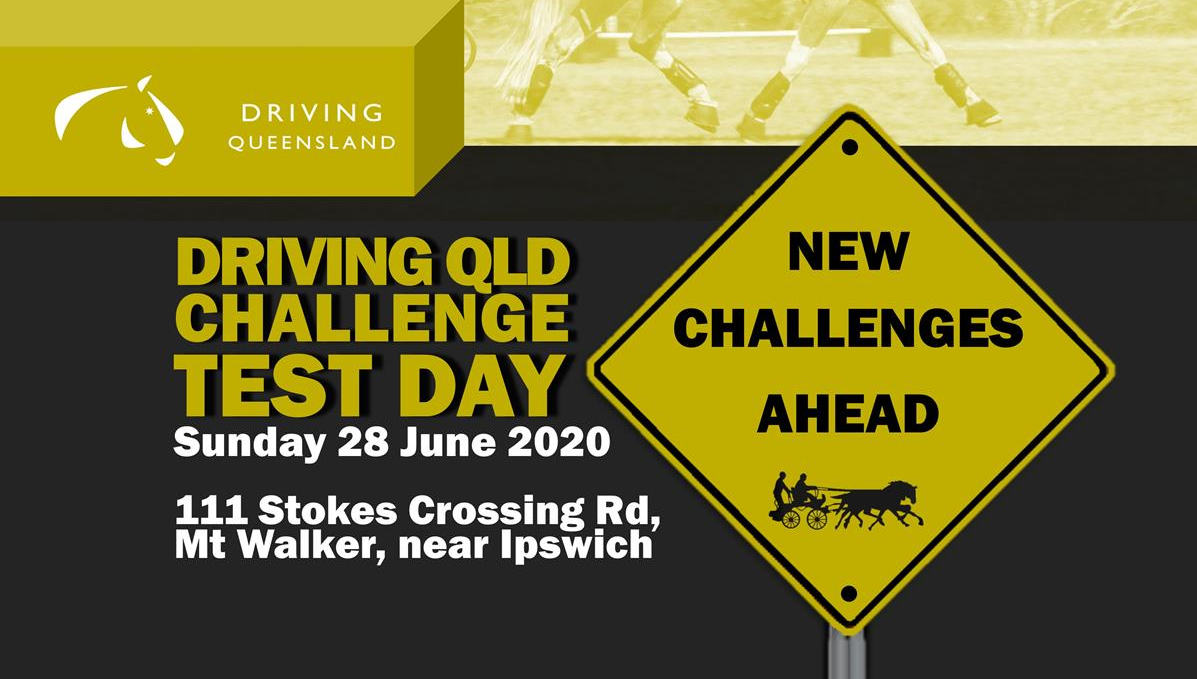 Driving Queensland Challenge Test Day
Driving Queensland hosted their first event of the year, which was held at Maxine and Tony Hobbs Laings property at Mount Walker.
The five new tests provided various options, from walk to more technical movements. All of the tests had a Dressage component and a series of six, seven or eight cones obstacles, all in the same arena.
The proposed tests cater for all of the following:-
* All levels of drivers
* Singles, pairs and four-in-hands
* Two-wheeled or four-wheeled carriages
* Able-bodied and less able-bodied drivers
* Young and old and for small and large equines
Despite the cold snap, rain and wind, the committee handled it well and the weather didn't detract from the levels of enthusiasm of all who attended. The feedback received from people who came along was very positive and congratulatory.
Driving Queensland will now consult with those that attended to receive feedback on the structure and the flow of the tests provided and make any necessary adjustments.    
Sincere thanks are extended to Driving Queensland, the officials who attended, both Irene Bakels-Noreen and Bob Edwards who assisted on the day and made the experience a huge success for all concerned.  Equestrian Queensland provided Sport Development Funding to promote and support this initiative.
Video provided is Sally Sager and her four-in-hand Highborn Simply Stunning, Tre-vor, Handsome Lad and Highborn Silver Leaf.