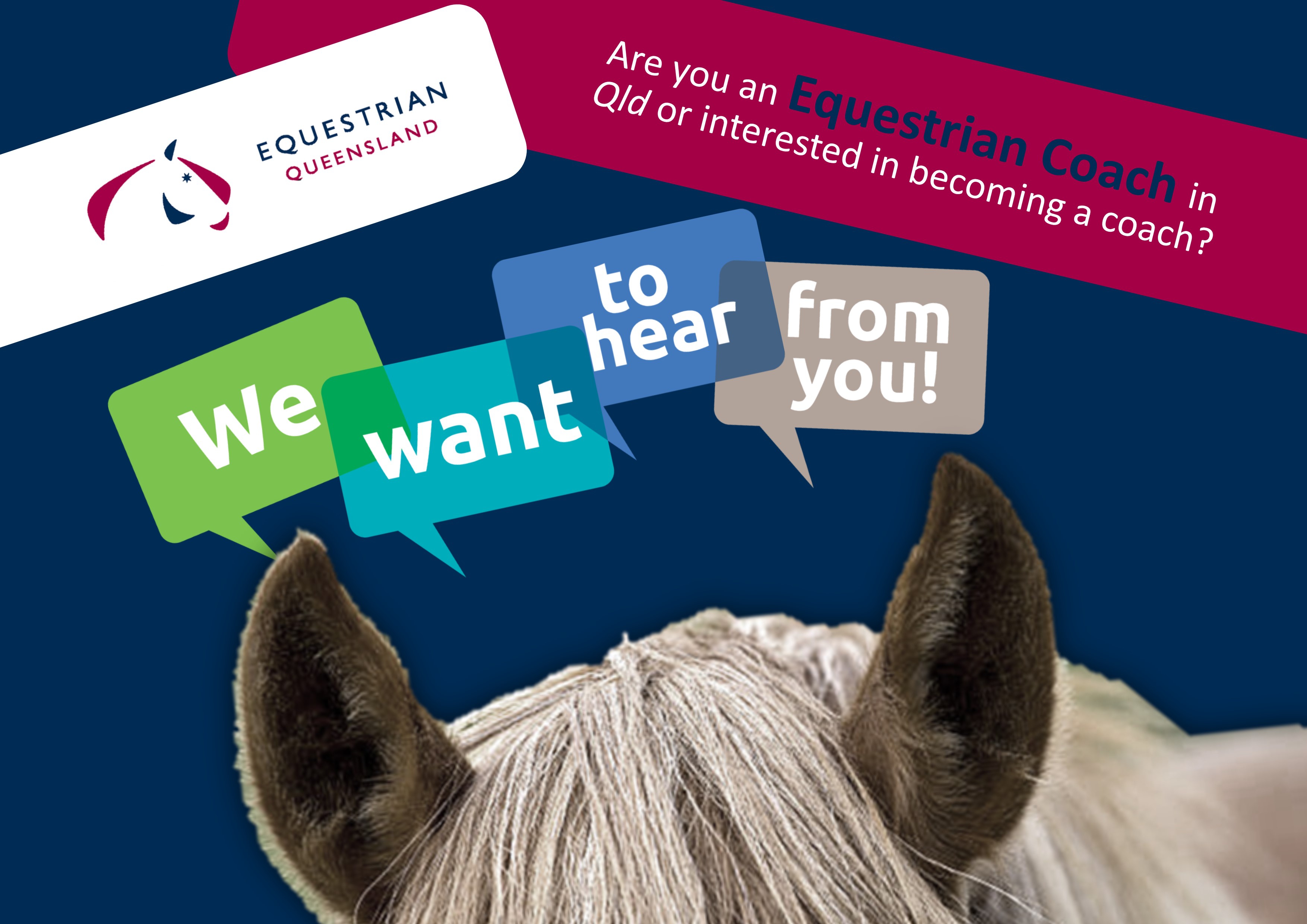 EQ Coaching Pathways Survey
The Equestrian Queensland Coaching Pathways Survey has been compiled to assist EQ in ascertaining what is important to equestrian coaches in Queensland to ensure our services remain relevant to your needs, in an ever changing environment. 
This survey is open to current qld coaches as well and those who are thinking about potentially becoming a coach!
Your responses are voluntary, confidential and should take less than 10minutes to complete. Responses will not be identified by individual, rather compiled together for trends to help inform EQ with evidence based decisions.
Prize: Win a $200 EQ voucher that will be drawn at random from the completed surveys.
The survey will remain open until Monday 13 August 2018.
If you have any questions or concerns please contact us on (07) 3891 6611 or [email protected]