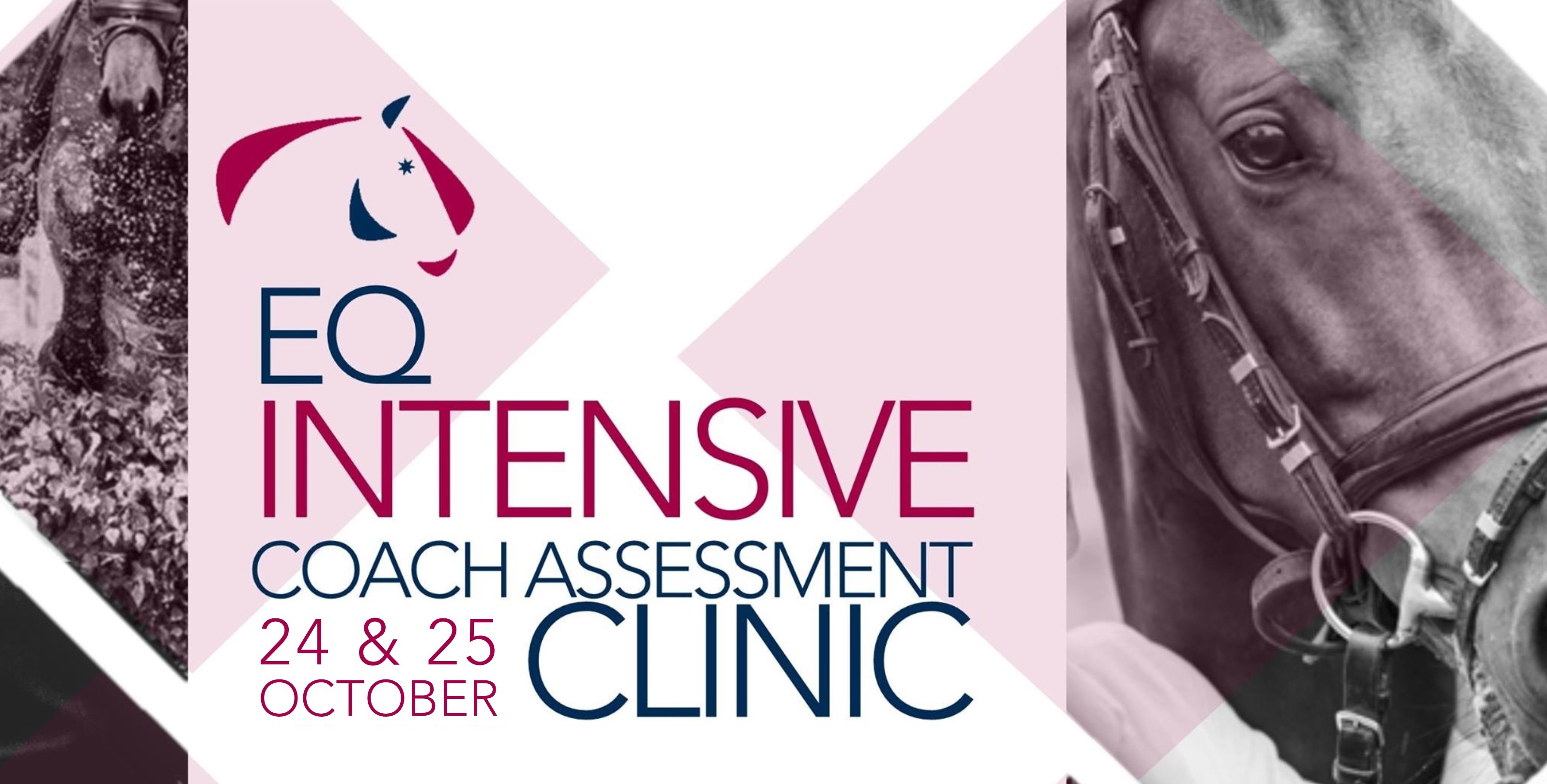 EQ Intensive Coaching Clinic Registrations OPEN
Equestrian Queensland is hosting an Intensive Coaching clinic in October, this clinic is focusing on candidates being assessed in their practical coaching assessment slips for either their EA Introductory, Level 1 or Level 2 coaching certificates.
Course Details:
Date:

Thursday 24 & Friday 25 October 2019

8.30am – 4.30pm

Venue:

Kelecyn Equestrian 55 Lucas Road Tamborine

Cost:

$800 (incl. GST) *plus 1.5% merchant fee

To secure your spot a $200 deposit is payable with the remaining monies to be paid within 14 days

 Pre-Requisites:

 

- Horse Management Certificate (EA Introductory, EA Level 1or EA level 2)

- Riding Certificate  (EA Introductory, EA Level 1or EA level 2)    

- Current First Aid certificate

- Current Blue Card

- Current ASADA Level 1 certificate (this can be done online - free)

- Proof of attendance at a Intro 2day face to face/Orientation to Coaching course

Please note candidates must be a current financial member of the sport & have purchased their EA Coaching workbook PRIOR to attending the course.
Enquiries: Equestrian Queensland email [email protected] or phone 3891 6611