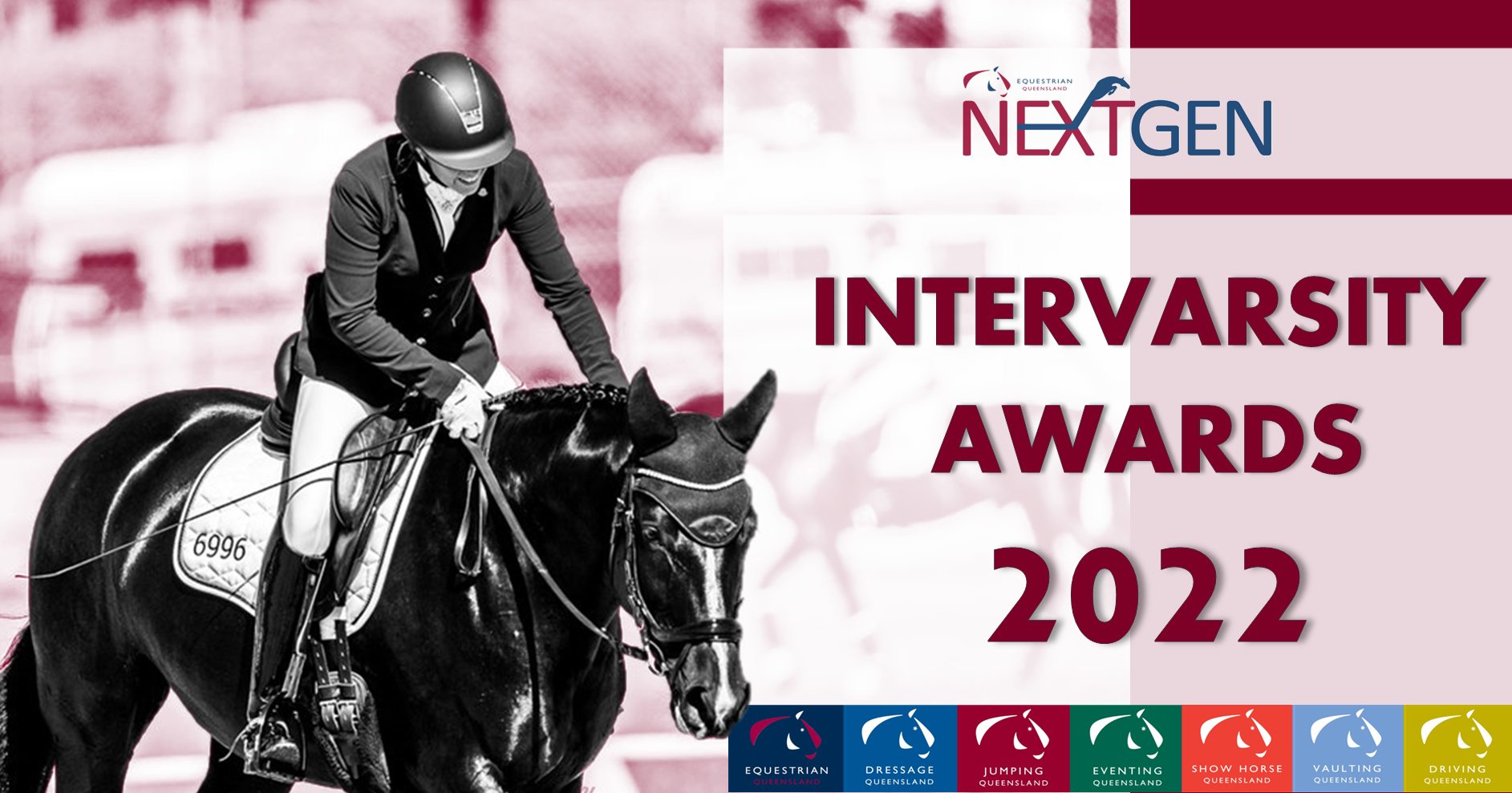 EQ Next Gen Intervarsity Challenge Awards Program
INTERVARSITY CHALLENGE 2022
The Equestrian Queensalnd (EQ) Next Generation (Next Gen) Advisory Group in coordination with EQ will be delivering an Intervarsity Challenge awards program at specific EQ events across the disciplines in 2022. This is a pilot program with the intention of running an Intervarsity Leaderboard commencing 2023.
The Intervarsity Challenge awards program is open to members of any age and background who are currently studying at a recognised tertiary institution in Australia. Riders must register upon nomination their intention to be a part of the Intervaristy Challenge awards program and be able to provide a valid student ID card or course enrolment form. Eligibility of nominations will be checked upon close of entries for each event.
For more information on which events are delivering the Intervarsity Challenge Awards program in 2022 and the criteria, follow the link below.