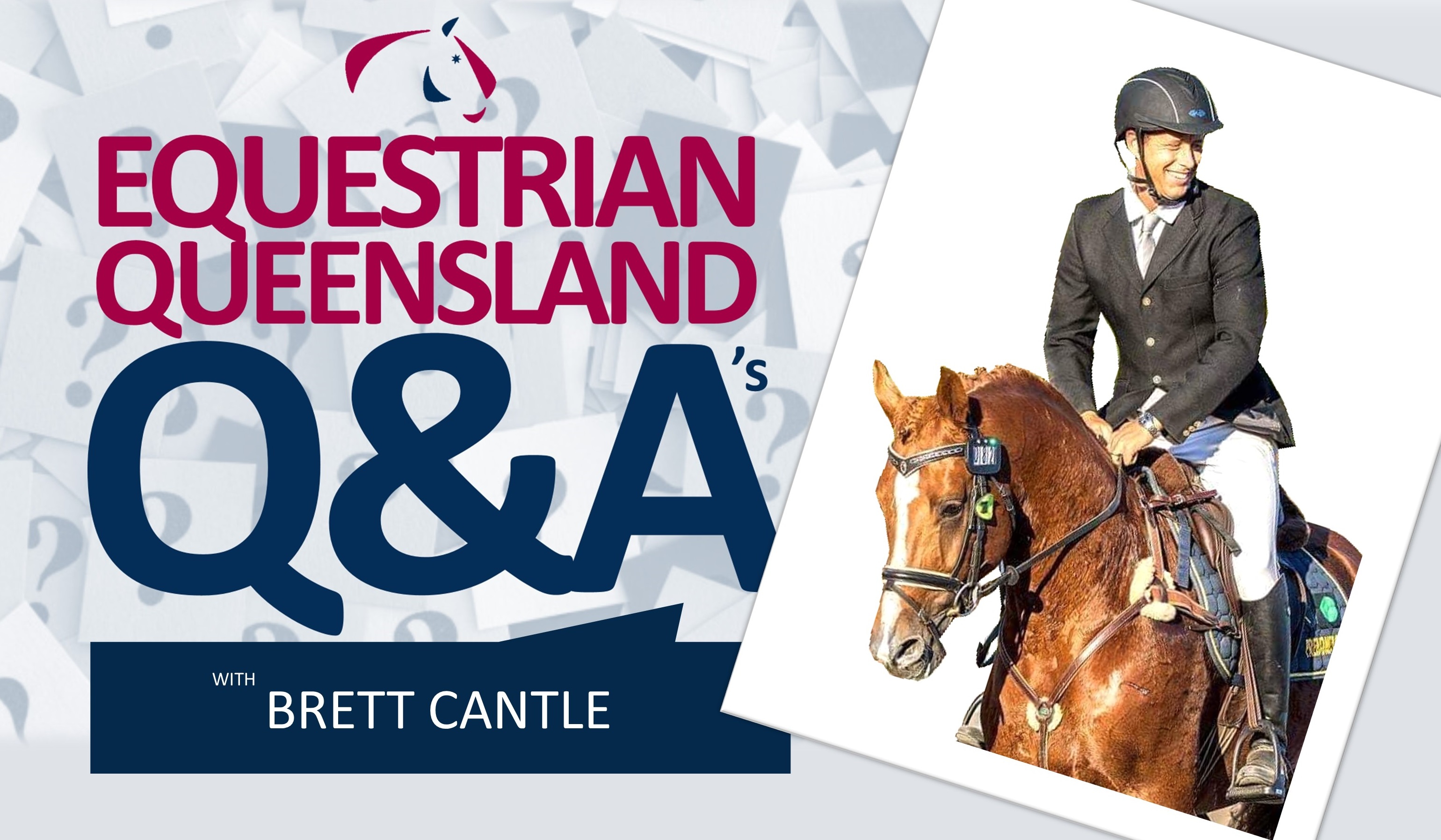 EQ Q&A's with Brett Cantle
EQ QUESTION & ANSWER EDUCATIONAL SERIES
Continues with Brett Cantle!
Thank you to Performance Psychologist Dr Phil Jauncey for presenting our previous EQ Q&A Educational Session with 'The Power of Positive Doing' Webinar. 
For our next presenter of the EQ Q&A educational series, we would like to introduce Brett Cantle.
Brett Cantle is an EA Level 2 Eventing specialist coach based in Gympie.
Brett will be answering members questions in a video that will be published on the EQ Community Hub facebook group page in the coming week and we encourage members to add any questions for Brett in the comments of the facebook post or email them to [email protected]
QUESTIONS
Questions will close, Friday 12 June 2020.
BRETT CANTLE
Brett grew up in Bundaberg on a sugar cane and cattle property and attended the Bundaberg Horse and Pony Club. Naturally at pony club he tried and enjoyed almost all horse sports but was always drawn to cross country.
Brett was forced by his mother ('thank goodness' he says) to do dressage and his father had a passion for building cross country jumps, so before too long they had a complete cross country course built at all levels in a 100 acre paddock.
In 1992 Brett moved to Brisbane to study Primary School Teaching at University and gained much greater access to quality coaching and support.
Since then he has learnt a lot from some great coaches and also by watching and listening to many of his peers. Like anybody who has spent quite a bit of time in the sport, he has experienced plenty of highs and just as many lows. "It is character building to say the least!" said Brett.
Brett coaches all around Qld and knows for a fact that our best riders are as good as any in Australia and we have a wealth of talent who need to keep working hard and to take advantage of opportunities when they present themselves in order to break through.