EQ Q&A's CONTINUE WITH CLEM SMITH
Thank you to Nicole Tough for presenting our previous EQ Q&A. Nicole presented a video on the EQ Community Hub with information on 'Understanding impulsion – how to improve your horses pushing and sitting power without going faster'.
EQ QUESTION & ANSWER EDUCATIONAL SERIES
Continues with Clem Smith!
Thank you to Clem Smith for being a part of our EQ Q&A Educational Series.
There were two very popular topics voted for and with just one vote ahead, Clem talks about 'How to introduce a horse to jumping' in his video presentation.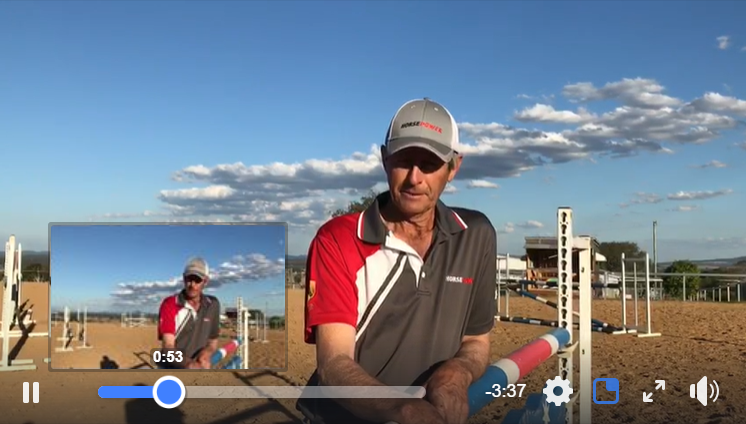 For more information or if you have any further questions please contact Clem Smith on 0409 630 589 or email [email protected]
Clem Smith
Clem Smith is an accredited EA Level 1 General Coach, Elite Show Jumping Rider and a well known and respected horseman with over 30 years experience.  
His love of horses started from a very young age as riding was a necessity when living on his parents Cattle Station.  Clem worked alongside his father Harold Smith (a renowned horseman in his own right) learning and training with young horses and contract mustering.
Clem is now one of Australia'a leading Show Jumping Riders with notable performances both at home and overseas.
At World Cup Level he has had Six Career Wins and many Top 10 Placings.
He has been Runner Up Australian Senior Show Jumping Champion.  Australian Speed Champion and many Top 10 Senior Australian Title Placings.
Winner of multiple Prestigious Grand Prix Classes and multiple Queensland State Titles & Queensland Country Titles.
Clem has proudly been a Member of the Australian Team in the Trans Tasman Events as well as being a regular  Member of the Queensland Senior State Team at National Titles for many years.
He is a true gentleman of the sport with an impeccable reputation with good sportsmanship and clean sport.
An accredited Equestrian Australia Coach with many years of coaching experience. 
Clem is based at 'Orange Grove' 125 acre Cattle / Equestrian Property in Lanefield SE Queensland.  Just under an hour from the Brisbane Airport.
Clem offers his many years experience and expertise in the training of your horse and in his coaching.
To find out more about Team Smith CLICK HERE.