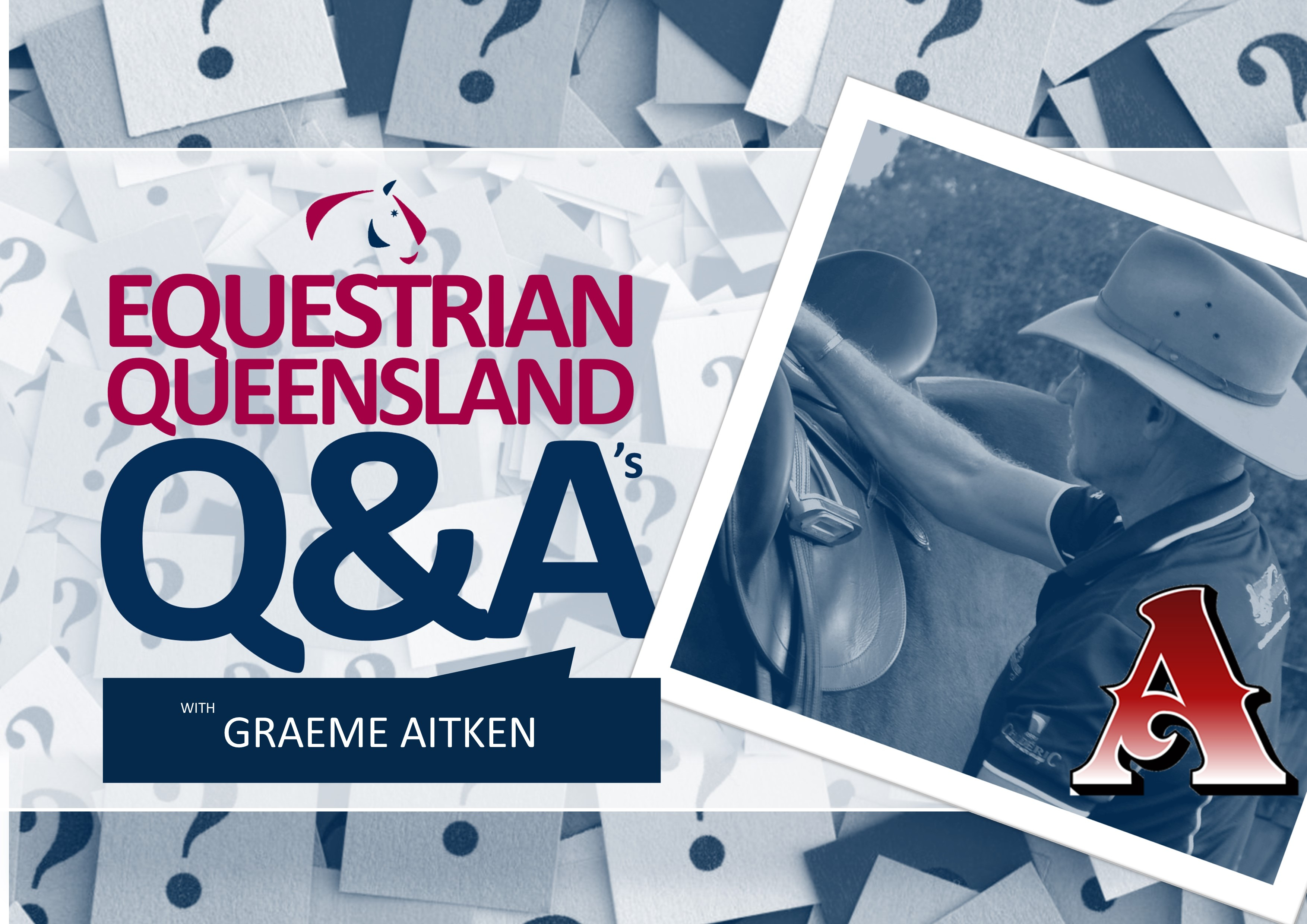 EQ Q&A's with Master Saddle Fitter Graeme Aitken
For our second presenter of Round 2 of the EQ Q&A Educational Series, we would like to introduce Master Saddle Fitter Graeme Aitken from Aitken's Saddlery.
Graeme Aitken was one of the first in Australia to qualify with the Society of Master Saddlers UK and now has over 20 years of experience. 
Aitken's Saddlery is a welcoming store, located just off the Pacific Motorway at Loganholm, Queensland.  Owners Graeme and Jan, along with their family are very well known and wonderful supporters of our sport.  Aitken's features a large range of everything country and equestrian in store for both Horse and Rider as well as an online store which can see your valued purchase making its way to you in no time. 
Thank you to everyone who voted on questions for Graeme Aitken to answer via our EQ Community Hub.
The most voted for question was -
"How do you identify saddle balance and what could it mean if you are leaning forward or are getting behind the movement?"
Thank you to Graeme and Aitken's Saddlery for taking the time to answer the above question and being part of our EQ Q&A Educational Series.