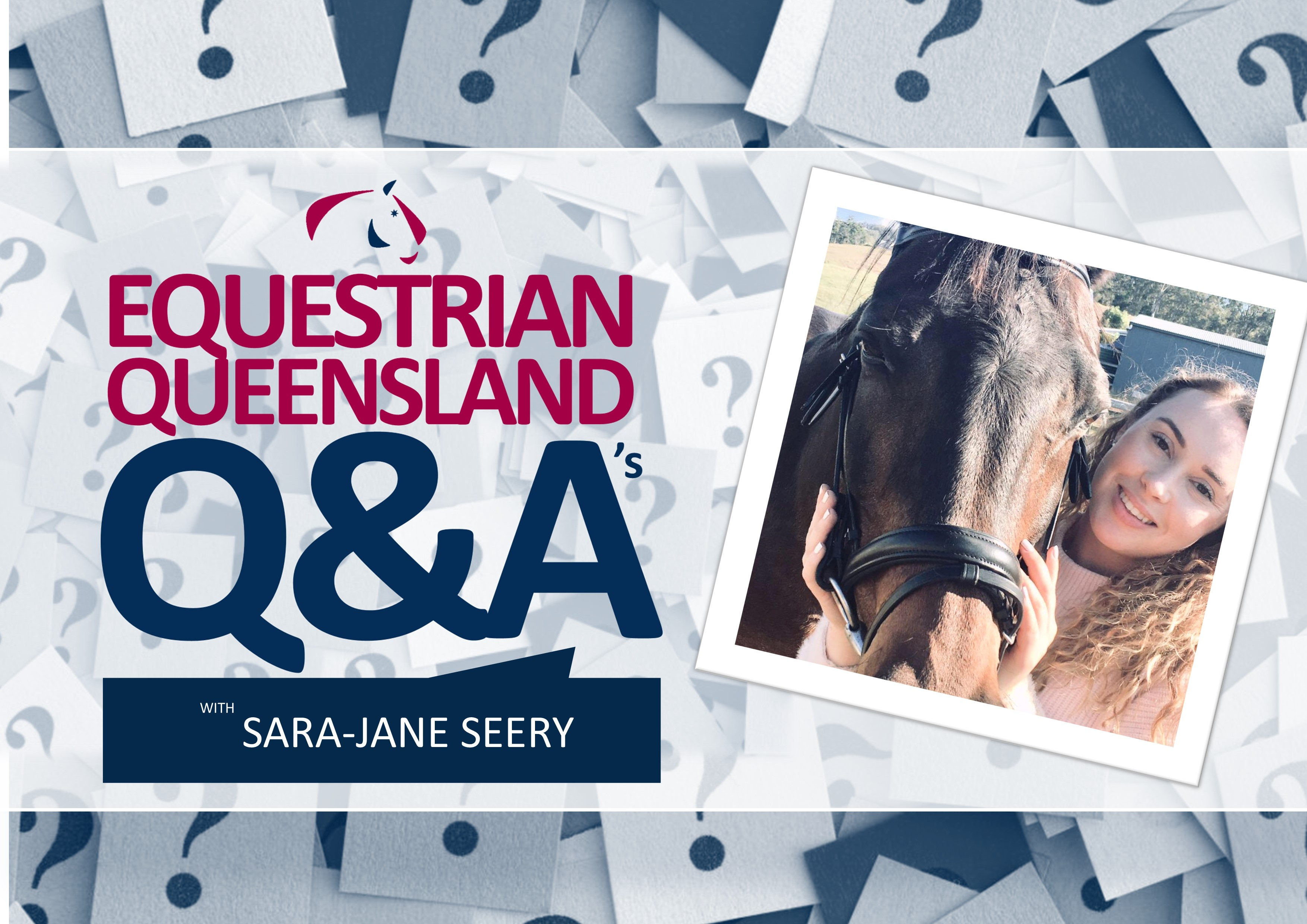 EQ Q&A's with Sara-Jane Seery
For our first presenter of Round 2 of the EQ Q&A Educational Series, we would like to introduce Sara-Jane Seery.
Sara-Jane was introduced to horses and riding after finding a rogue stock horse mare on the family cotton property in 2004. Gaining experience at local shows and pony club she started riding competitively at interschools during high school. After graduating university, Sara-Jane paused her riding to pursue a career in international relations and lived in Japan. In 2018, Sara-Jane returned to equestrian sport gaining qualifications as a Level G Dressage Judge and EA Dressage Steward.
In 2019, Sara-Jane was invited to volunteer at the Ready Steady Tokyo (Eventing) event in Japan. Her knowledge of horses and proficiency in Japanese garnered interest and was invited to participate as a technical official at the Tokyo 2020 Olympic Games this year. She was also procured by Paralympics Australia as a National Paralympic Assistant for Paralympics Australia for the Tokyo 2020 Paralympic Games. Inspired at the Games, Sara-Jane hopes to continue to become an FEI Level Judge and Steward.
Moreover, Sara-Jane is passionate about the future of equestrian sport and looks forward to assisting the next generation take on more roles as a mentor of the EQ Next Gen Group. 
Lastly, Sara-Jane hopes to become accredited as a coach and support people with disabilities find joy in horses and riding.
Thank you to everyone who voted on questions for Sara-Jane Seery to answer via our EQ Community Hub
The most voted for question was -
"What was it like Volunteering at Tokyo 2020?"
Thank you Sara-Jane for taking the time to answer the above question and being part of our EQ Q&A Educational Series.