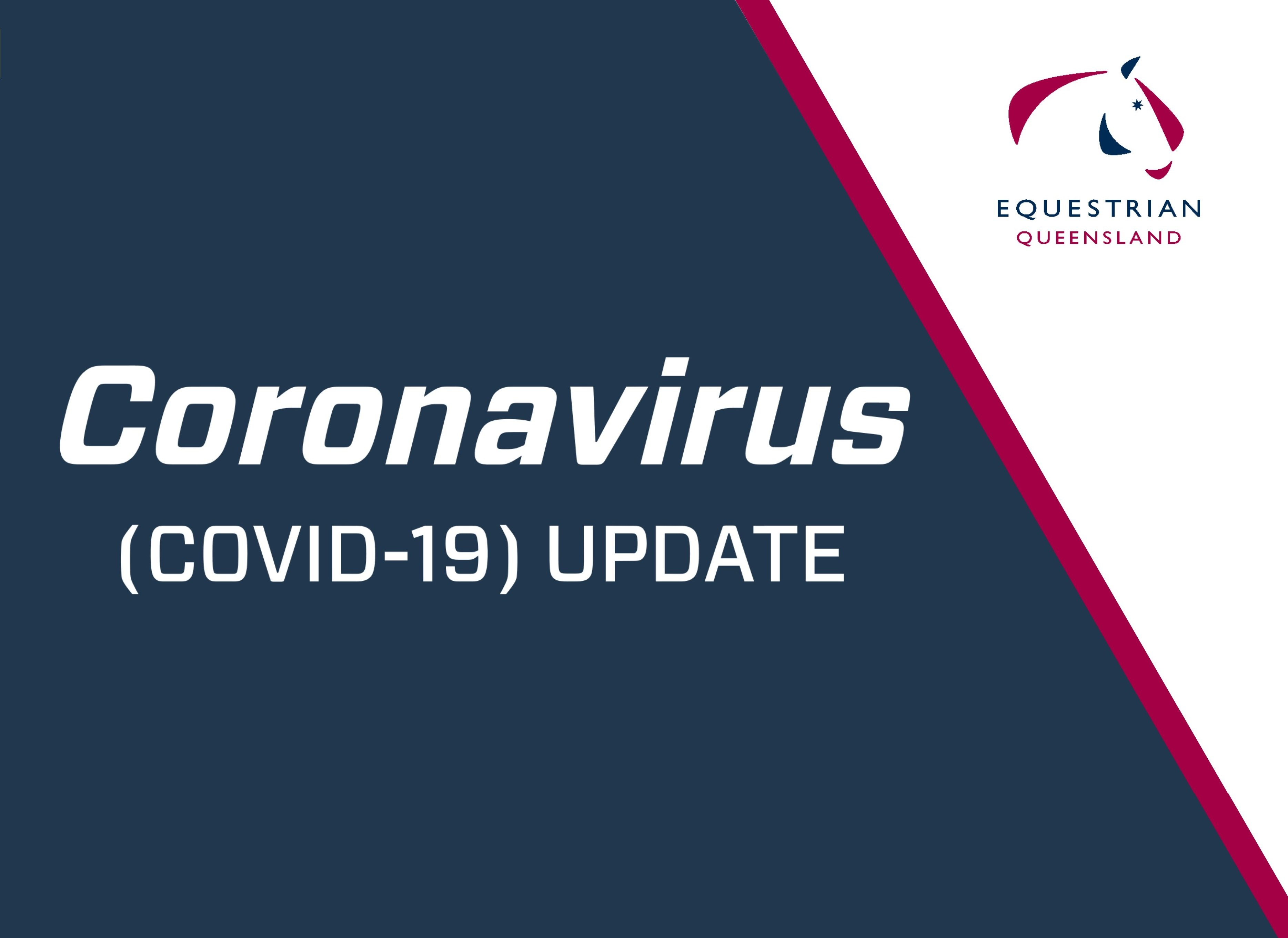 Equestrian Queensland COVID-19 Update - Wednesday 18 August 2021
Further to the announcement today by the Queensland Premier and Chief Health Officer, restrictions in greater South East Queensland will ease from 4:00pm Friday, 20 August 2021, which includes the return to community sport.
Equestrian Queensland (EQ) provides advice to members and affiliates that training, clinics and competitions are permitted to recommence from 4:00pm Friday, 20 August 2021 whilst following the advice and directions from Queensland Health.  
Please refer to Queensland Health for the latest COVID-19 updates and restrictions: 
https://www.qld.gov.au/health/conditions/health-alerts/coronavirus-covid-19/current-status
The full Queensland Roadmap to easing restrictions, with Stage 2 commencing this Friday, can be viewed here: https://www.covid19.qld.gov.au/government-actions/roadmap-to-easing-queenslands-restrictions
For any further information or clarification on the current restrictions, please contact the Queensland Government COVID-19 Hotline on 13 42 68. 
We thank you for your continued support and we encourage members to contact the EQ office on 07 3891 6611 if we can be of any assistance.