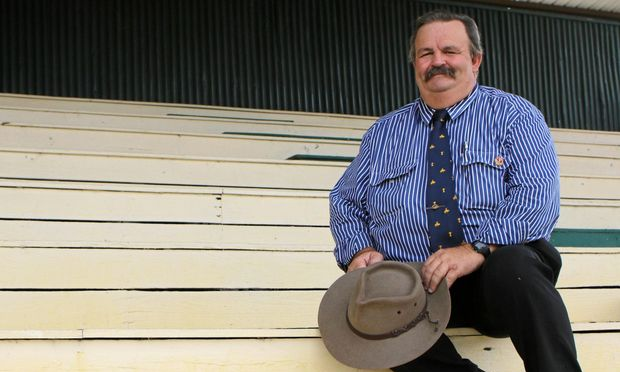 February's Quiet Achiever
For the last few months, Equestrian Queensland has taken the opportunity to recognise the huge contribution of the 'quiet achievers' who work behind the scenes and to contribute to the sport, irrespective of any recognition.
EQ relies heavily on its volunteer workforce and we would not have been as successful as what it has been in 2016 without the hard working people who support the sport in various areas.
This month's "Quiet Achiever" is John Wilson. 
John has a love of volunteering that has solidified over three decades in the Rose City, Warwick, and has grown into a lifelong passion with his first event in 1986 at the local Rodeo and where he has been volunteering ever since.
Though not a rider himself, Mr Wilson said his two daughters - Sarah, 22, and Brooke, 17 - had grown up riding in pony club and shows around the state.  "Both our girls were riding from about the time they could walk," he said.  "They both rode with pony club and interschool, and for about seven years our yearly holiday would be a six-week break over the July holidays where they competed in every show from Mossman to Mackay.
Because John wasn't a rider himself, he found that he was much better use doing other things, so he started volunteering at events.
Now John is a national steward for dressage with Equestrian Queensland and he was recently named as the Dressage Queensland Volunteer of the Year and then was a finalist in the Equestrian Queensland Annual Awards evening. 
TAKEN OUT OF THE WARWICK DAILY NEWS
If you know of a quiet achiever, who works in the sport, doesn't look for recognition and deserves to be recognised, email a photo and brief outline to [email protected].