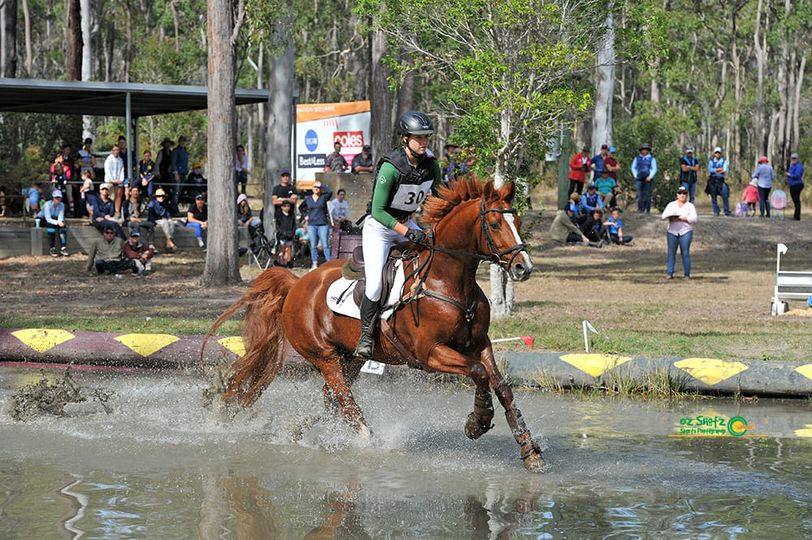 Fraser Coast Horse Trials History
Up until 2000, the Fraser Coast Horse Trials cross country course was pony club only and was held within the showground perimeter. Don Cantle, an accredited course builder, moved to the area. With the passing of his wife, Faye, Don was looking for a project to devote his energy into. A new xc course in the heavily forested area behind the showgrounds it was! Approval was given by Fraser Coast Council.
Don's son, Brett, ran several clinics and all $ raised went toward the clearing of a track. It took Don two years to build the course primarily using timber from the pushed up heaps. Wide Bay Water paid for the main water complex.
In 2003, the first event was run. Local enthusiasts formed a committee, one of which, was Amy Harth, who has been the driving force ever since. Station Square, the local shopping centre, came on as sponsors. Kingston's Rural Supplies joined shortly after and have never left. When Don Cantle was worn out, Greg Krome and family stepped up to help Amy and the club grew. When Greg stepped aside, the Hose family assumed some of the responsibility and are still major contributors. Other members who have given a lot for a long period of time include Barry Brunke, Lyndal Roos and Tracey Hillier.
When Don retired from course building, Brendan Croese gave the course an overhaul. Since Brendan left, there have been several occasions when the event did not look like going ahead. Dave Duffey and Kathy Humphrey deserve great thanks as they went well beyond what they were paid to do as course builders to ensure the event progressed. Highly rated Victorian, Mick Pineo, has now been given a long term contract to once again overhaul the course.
Fraser Coast Horse Trials has introduced hundreds of riders to our sport, and has provided a course that multiple Olympians have used to bring through emerging horses. From the very beginning, our elite coaches held clinics here and it provided a venue for emerging coaches to hone their skills.This is still the case today.
Fraser Coast Council have always supported the club and looked at how to upgrade the entire equestrian facility.
Thankyou to all who have contributed to Fraser Coast Horse Trials, a very important club in our sport!
Photo credit - Ozshotz.