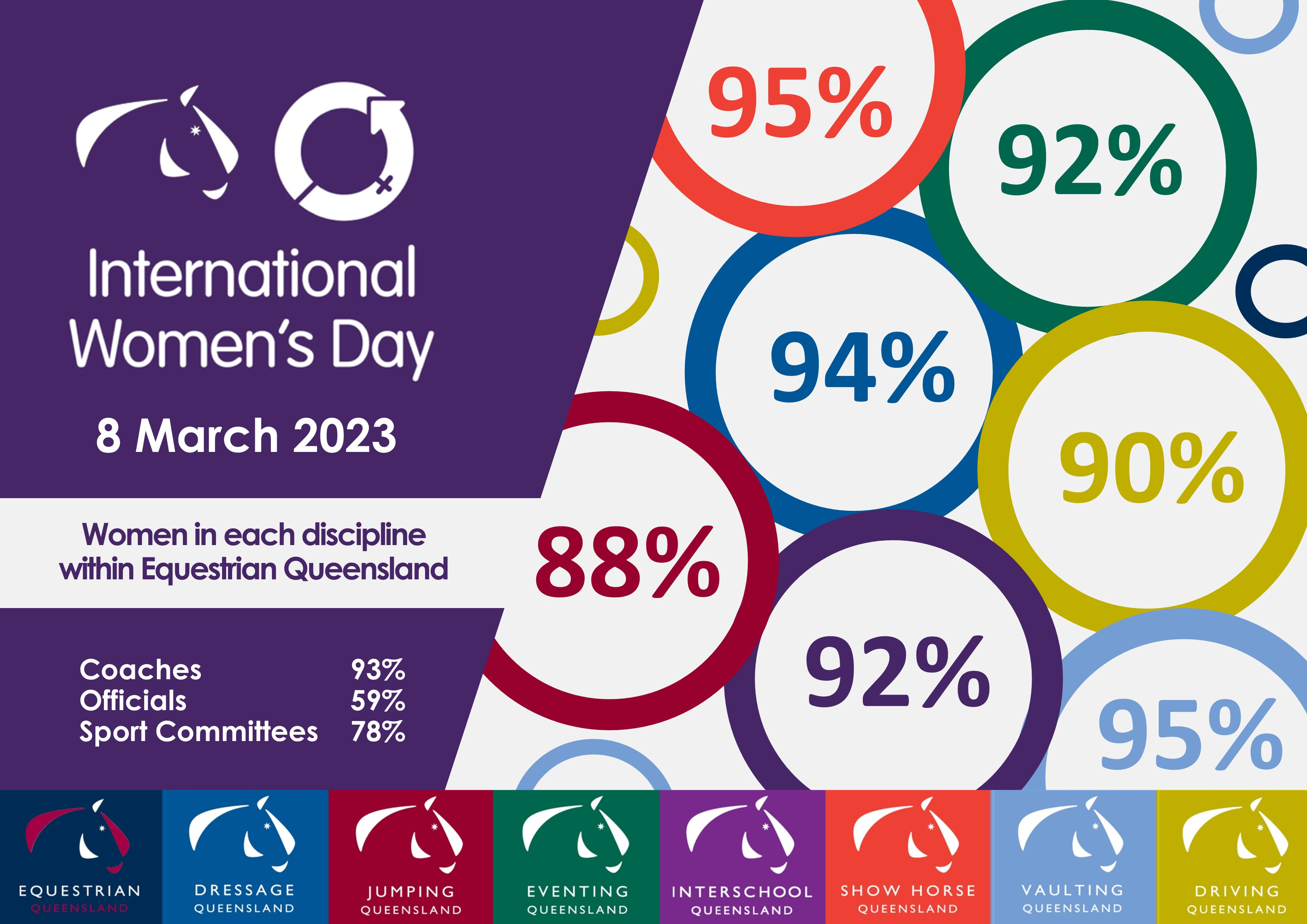 International Women's Day 2023
International Women's Day  |  8 March 2023
Today is International Women's Day and what better opportunity to celebrate the fantastic women we have in equestrian sport across Queensland.
As many sports still struggle with gender equality, equestrian is one where men and women participate on an equal playing field.
Women in Equestrian sport, across the disciplines of Dressage, Driving, Eventing, Interschool, Jumping, Show Horse and Vaulting represent over 88% of Equestrian Queensland members.
Women play a significant role in positions such as volunteers, officials, coaches and committee members, with 93% of coaches,  59% of officials and 78% of sport committee members being women. 
We acknowledge the incredible contribution women make to equestrian sport in Queensland.
Join us in celebrating International Women's Day by sharing the many opportunities and pathways we have for women –