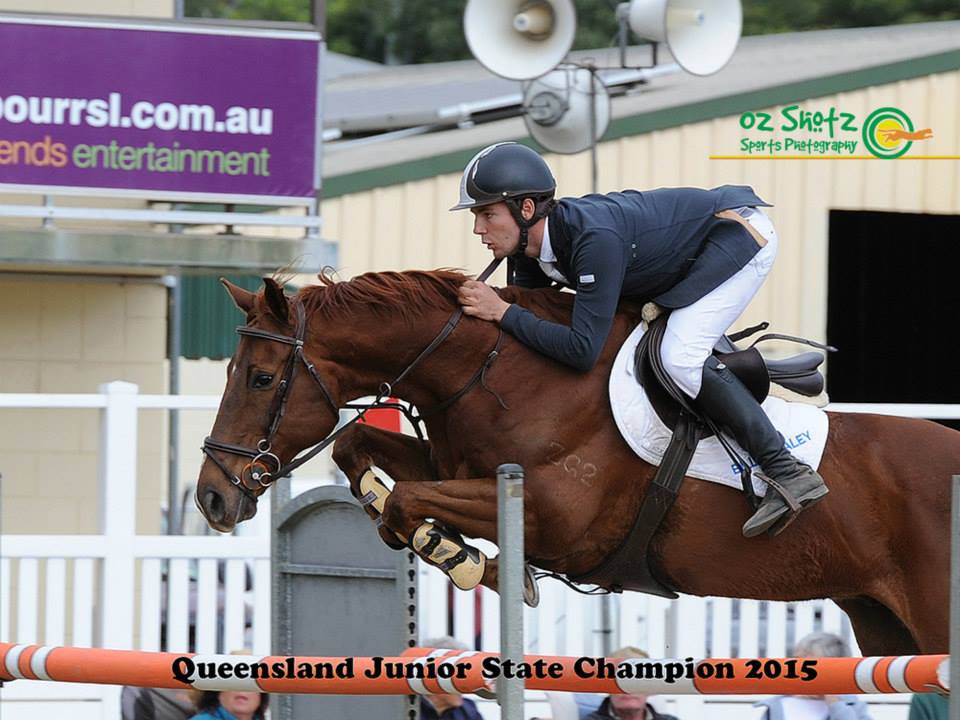 Jumping Queensland State Championships
Congratulations to all the riders who competed on the weekend and also to the Sunshine Coast Showjumping and Equestrian Club for putting on such a fabulous show!
A big thank you must go to the officials and sponsors for all their hard work and support. We all know that events like this just can't happen without them.
And as always thanks to Oz Shots for their awesome photos, to order your head over to their website, www.ozshotz.com.au
Some of the results from the State Championship classes;
Young Rider State Championships 
1st Tayla Whalley
2nd Brook Langbecker
3rd Heidi Whalley
4th Brooke Langbecker
5th Kate Hinschen
6th Heidi Whalley
7th Jemma Davis
The Winner of the Stubben Saddle Classic Series - Billy Raymont and Anton
State Championship Grand Prix
1st Vicki Roycroft and Congo Z
2nd Stuart Jenkins and Aliquidam
3rd Paula Hamood and Nero GHP
4th Becky Jenkins and RSB Jacana
5th Georgie Siciliano and Sovereign's Cesann
6th Nicole Bruggerman & Luxlight Cavalier
7th John Robertson and It's Neptune
8th Billy Raymont and Anton
1.25m State Championship
1st Lachlan Manuel
2nd Brett Warren
3rd Sarah McMillan
4th Vicki Roycroft
5th Gemma Creighton
6th Olivia Hamood
Full Results from the event will be available in the results search as soon as possible.