From Mutchilba to Melbourne
The Australian Senior and Young Rider teams are set and rearing to go for the 2017 Oceania Championships that begin tomorrow at the Melbourne International Three-Day Event.
In glorious winter sun this morning at Werribee Park representative riders and their horses continued their final preparations practising their dressage tests.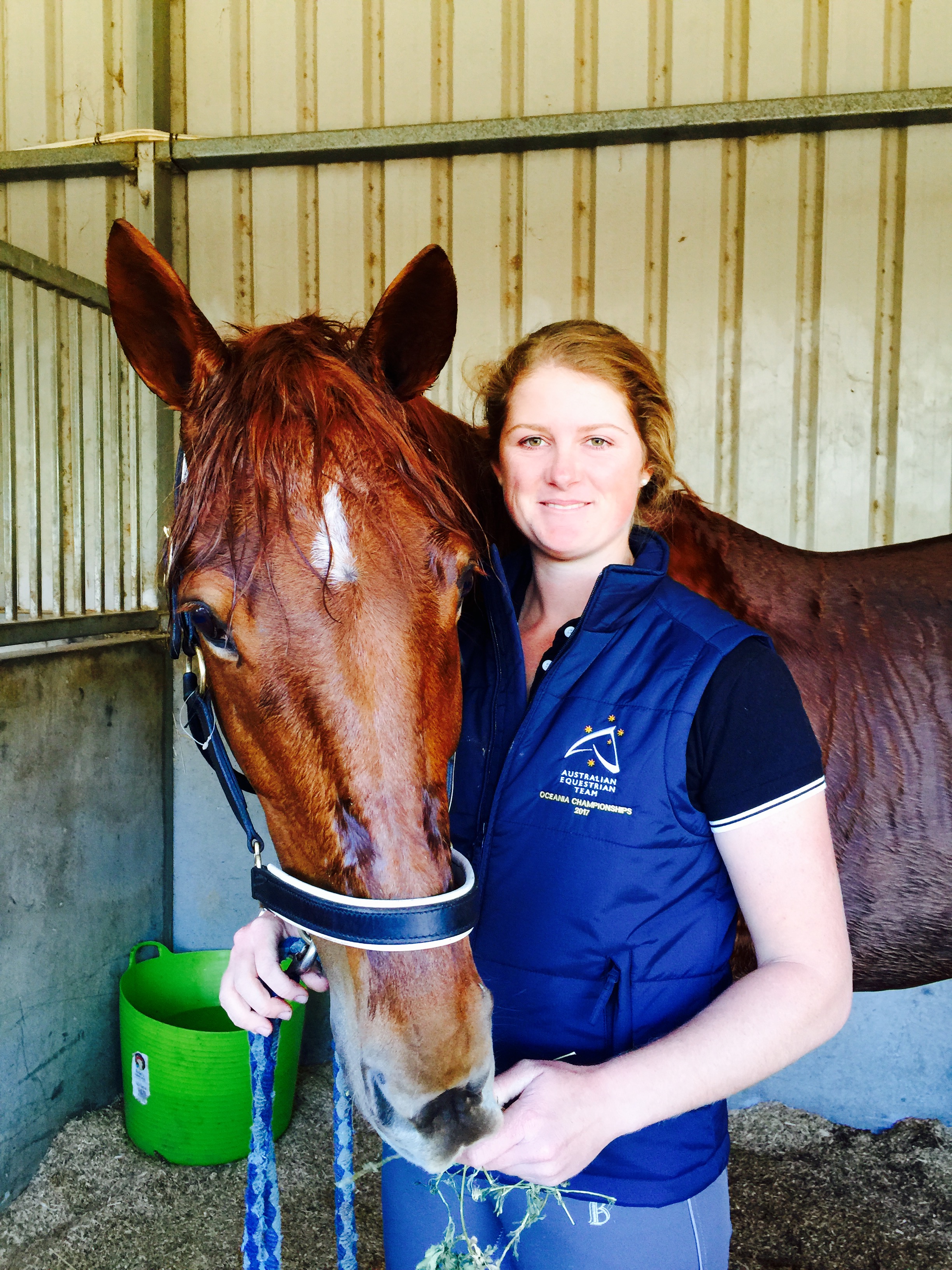 Young Eventing star Hazel Shannon who will be representing Australia for the first time this week (Senior Team) could not have been happier with how her Thoroughbred Clifford worked.
"He's travelled down really well and feeling great so I am looking forward to the start of the competition," Shannon said.
"This is my first time representing Australia and it's a massive honour."
"I started out hoping I would one day ride for Australia and I had no idea it would have happened this fast and with this horse."
"Clifford is going the best he's gone and I'm riding the best I have," she said.
Shannon, who originally hails from the remote town of Mutchilba in Far North Queensland, is hoping that her performance this week will help build the foundations towards the World Equestrian Games in Tryon next year where she is aiming for selection.
"He's getting better and better and there's still room to improve as he's not reached his peak yet."
Hazel Shannon is the only female rider on this year's Oceania Championships Senior Team.
2017 Oceania Championships Senior Team
Andrew Cooper                Evergem Perfection
Robert Palm                      Koko Story
Hazel Shannon                 Clifford
Stuart Tinney                    War Hawk
Reserves
Emma Bishop                    CP Issey Miyake
Rohan Luxmore                Bells "N" Whistles
2017 Oceania Championships Young Rider Team
Olivia Barton                     APH Bertie Bad
Tayah Andrew                   Silver Force
Shenae Lowings               Venture Sky High
Gemma Tinney                 Annapurna
Reserves
Richard Knight                  APH Lion Red
Madeline O Callaghan    Fernloch Allemande
To see our profiles on all members of this year's Oceania Championships teams visit our page: