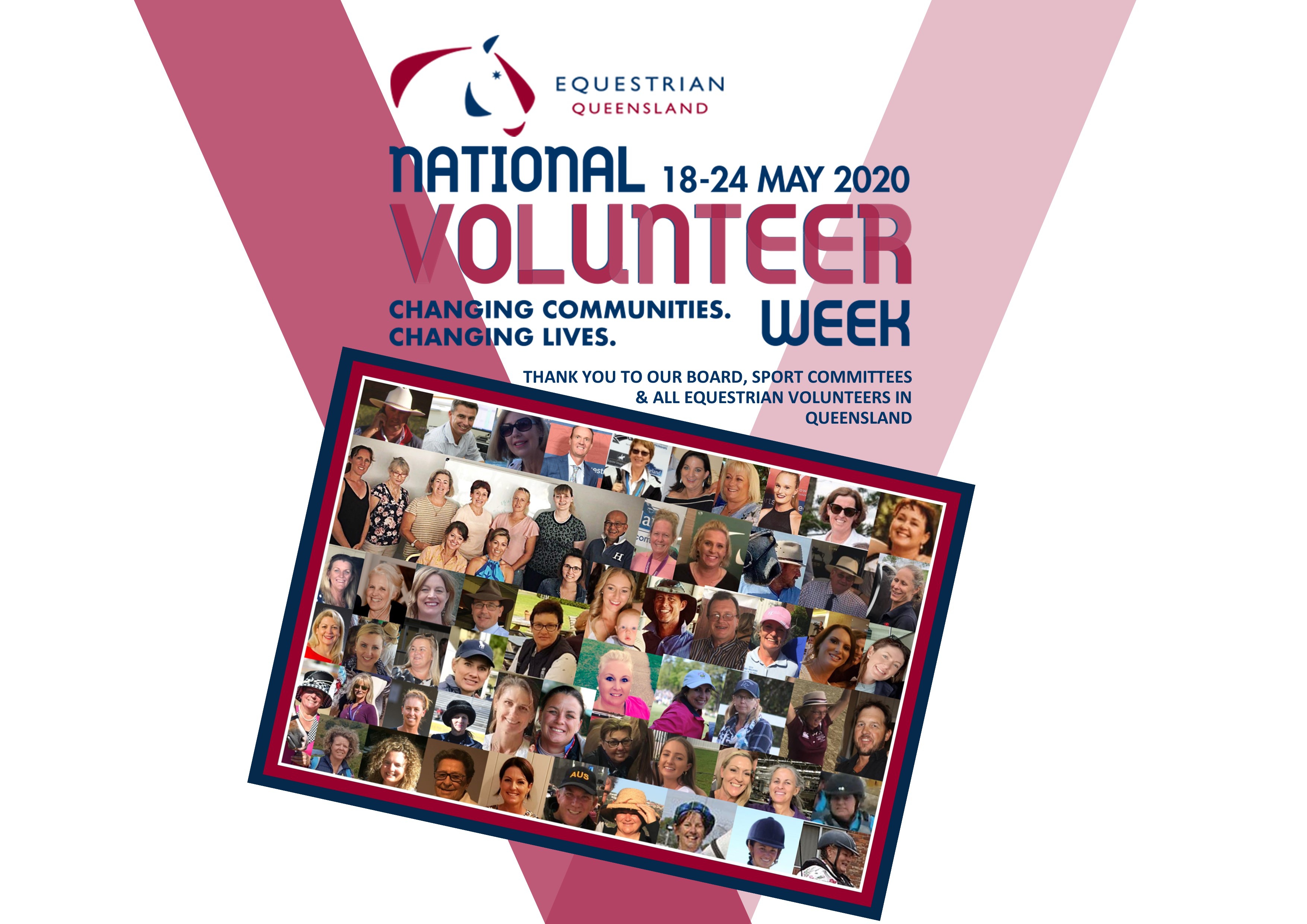 NATIONAL VOLUNTEER WEEK 18 - 24 May 2020
This week is 'National Volunteer Week' and we would like to celebrate the contribution made by every member of our equestrian family.
Our sport is dependent on Volunteers including our Officials, Event Organisers, Sport Committees and the Board, all who give countless hours each and every year for the benefit of members. 
We ask everyone to consider how you show your appreciation and support for Volunteers in our sport? 
To all Volunteers across our sport, 
We thank you.