New Zealand Invasion - Victorian Youth Dressage Championships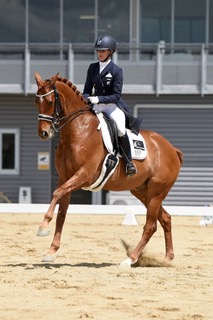 The Ellanbrae Park Victorian Youth Dressage Championships which begins at Boneo Park Equestrian Centre on Friday, has an International flavour with a team of talented riders from New Zealand travelling across The Ditch to compete at the event.  Cate Tobin, Lucarne Dolley and Melissa Galloway are all successful FEI level riders and are members of the National Dressage Squad.  They will be accompanied by Team Manager Judy Alderdice. 
The girls will ride borrowed horses kindly lent by Joann Formosa, Tania Buckley and Charlotte Blake.  Julia Battams has been instrumental in organising the loan horses and will be at Boneo Park to assist with the familiarisation process. 
New Zealand will field a team in the State Team A category and will compete against teams from Victoria, South Australia and New South Wales.  Tasmania and Queensland are also represented with riders entered at the higher levels.
The Championships is shaping up to be a great event with record entries across three days with riders competing from Preliminary level to Grand Prix. 
There will be wide range of trade stands for great shopping and a free welcome barbeque on Friday night followed by the very exciting dog races.  Saturday night will see sponsors mix with competitors at the gala dinner and everyone has the opportunity to dance the night away to the great band Cruizin'.
Admission to Boneo Park is free, and everyone can enjoy delicious food at The Retreat Café and Crepe Magnifique. 
Event and Media enquiries can be directed to Jan Smith  [email protected]  0417 527412
More information can be found on Facebook and also our website (currently under construction but available soon) www.vydc.com.au