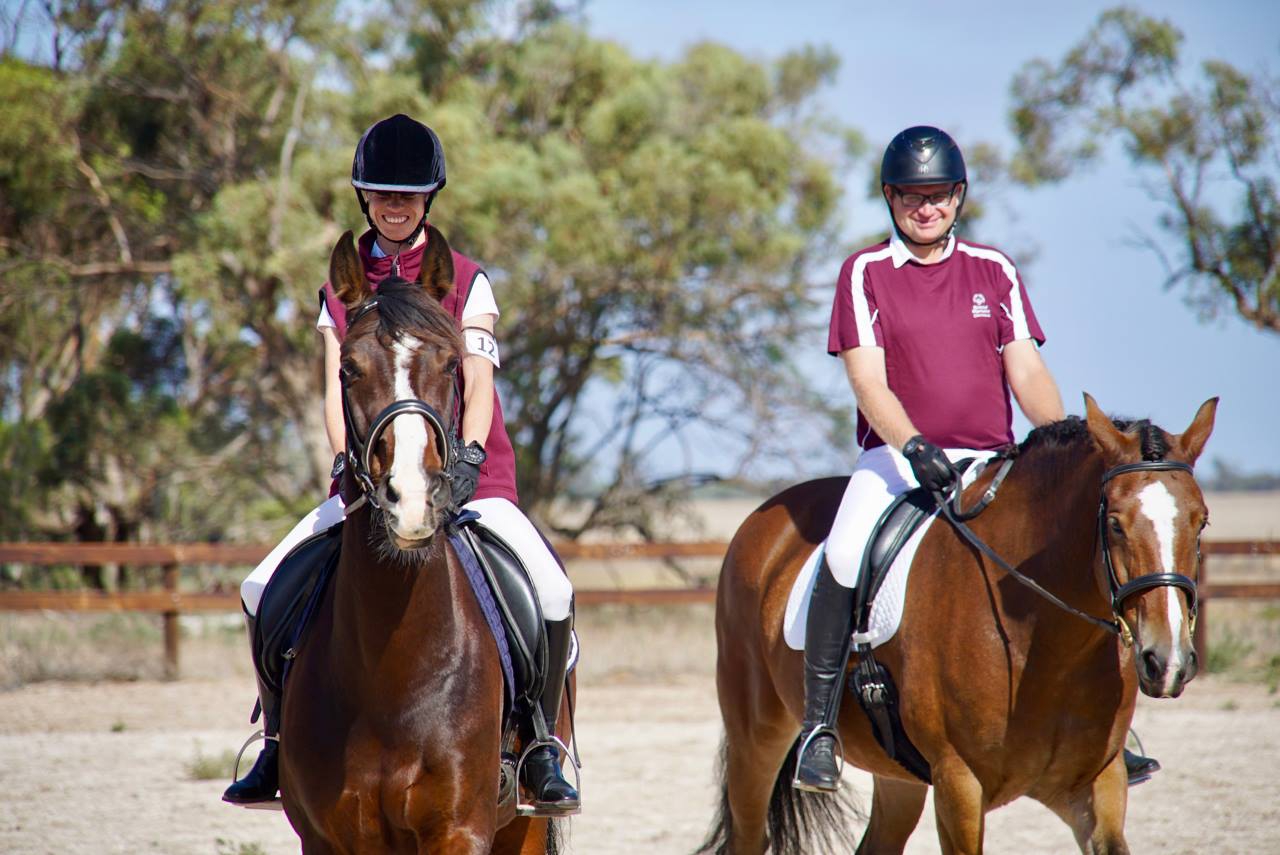 Qld Team Bring Home - Three Gold, One Silver & One Bronze!
Queenslanders A Grade Team Sarah Sherwood & Nathan Harvey had a Golden time representing their state at the Special Olympic National Games held in Adelaide 15-20th April.
Nathan & Sarah had only 3 hours before competing to settle the decision on which billeted horses would suit them best.
Nathan rode a flawless workout in the English Equitation to win a Gold Medal, a Silver Medal in the Dressage and a Bronze Medal in the Prix Caprilli. Nathan was elated over his performance.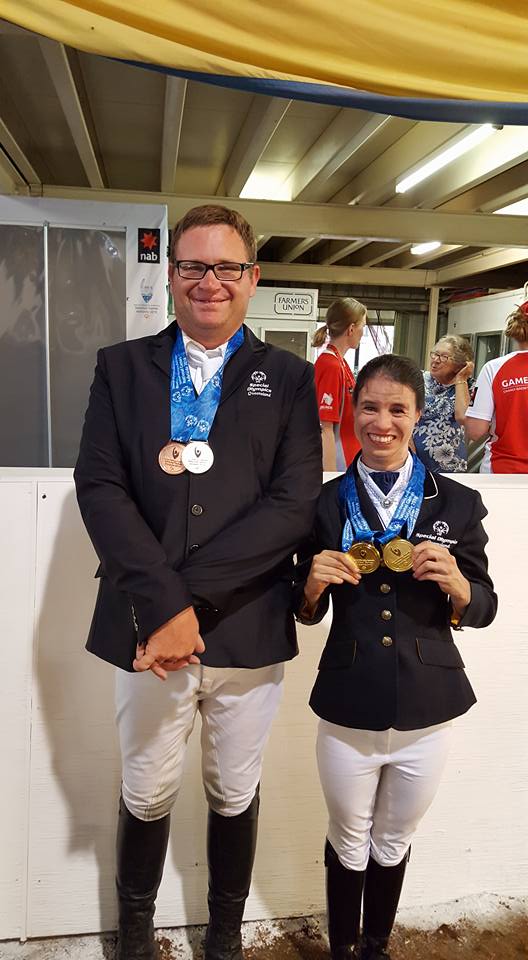 "The whole crowd was behind each competitor and I can not thank them enough. They were incredible. I have no words," said Nathan, "I felt good, I just had to believe in myself and I did and look what happened."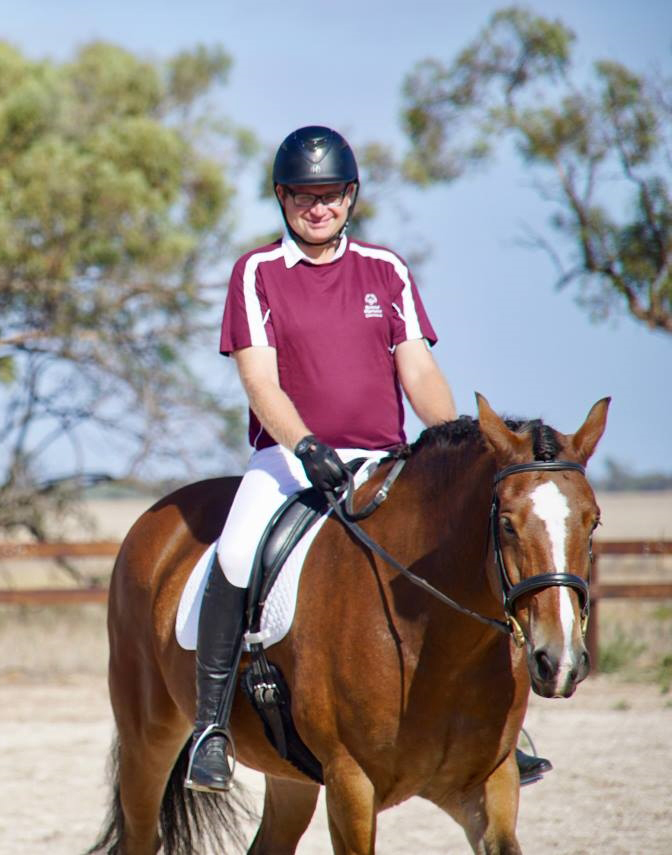 The first class for Sarah was the English Equitation, the Indoor and the crowd proved a little daunting for Sarah's Horse costing her a medal, but she made a strong comeback in the Dressage winning a Gold Medal and then unleashed a mighty round in the Prix Caprilli winning her second Gold Medal.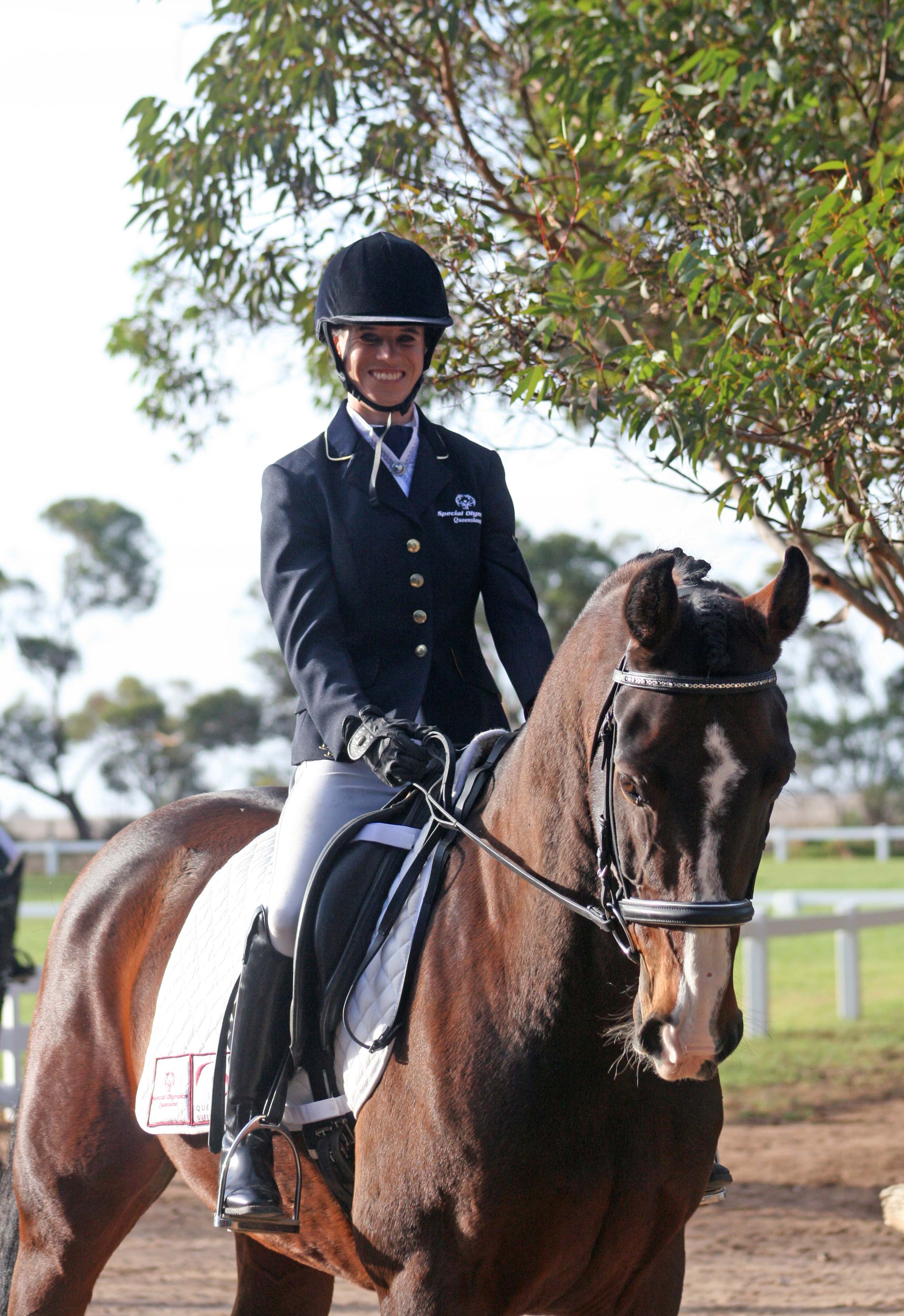 What a start for the Qld Team member, Sarah Sherwood riding a Warmblood for the first time ever in her riding career.
Both riders unleashed riding skills beyond their imagination and performed their personal best. They have proven to be among the best Nationally, competing alongside one another for many years. What an almighty effort from both Nathan & Sarah plus the bonus if one of these riders, if not both were chosen to represent their country at the Special Olympic World Games.Both Nathan and Sarah competed in Melbourne 4 years ago narrowly escaping the Australian team for Los Angeles World Games, but this time both riders are strong contenders and waiting eagerly for the announcement as to who is going to the Special Olympic World Games hosted in Abu Dhabi March 2019.