Queenslander's dominating across the world
There's a rising tide on the International Eventing scene and its origin is QUEENSLAND!
After a cracker 2014 with two horses on the FEI stage, Emma Dougall took her Queensland bred horse Belcam Bear to his first CCI4**** event last weekend. The combination were in 3rd place with just 40.6 penalties and added just 10 time faults on cross country. 
Unfortunately Bear sustained a small injury on course and was withdrawn before the Showjumping.
At the beginning of the month it was the USA who felt thunder from down under.  The 2016 Bromont CCI Event was dominated by the Green and Gold. An integral part of this victory was Dom Schramm on Bolytair B, the combination were in 3rd after dressage, going clear and under time on course to move to second. Ultimately it was a double clear Showjumping round which saw the combination remain on their dressage score of 42.9 to clinch the CCI1* title.
Back on home soil, we are revelling in our success at the Melbourne International 3 Day Event.
In the CCI1* class Mattea Davidson added only .4 of a penalty to her dressage scores to finish in 4th on 47.1, just 3 penalties from 1st place! In the Junior CCI1* Emma Sullivan finished in 7th place on-board Clifton Tasman and Paris Auer on her Melbourne debut took home the rug on a very credible 50.5 penalties.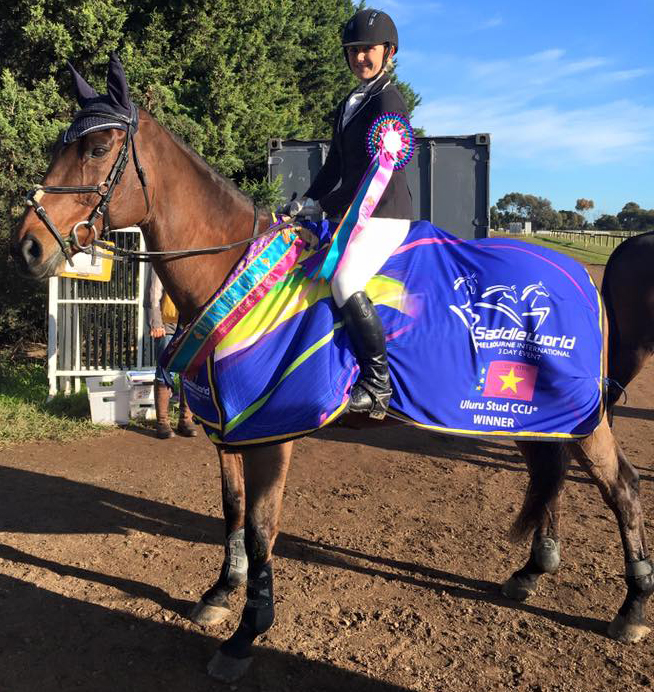 Paris was in a close 2nd after dressage and added just 4.4 penalties on course to hold the position. When the rider in 1st place withdrew before the Showjumping the pressure mounted, with just .5 of a penalty between 1st and 2nd anything less than a perfect round would see Paris slide down the leaderboard. But Paris kept her cool to go double clear and clinch the win.
But the sun has shone on our Queensland rider's at more than just the major events. We have had rider's in the FEI classes at the Camden, Albury and Sydney events all placing inside the top 10 as well as a host of top 5 placings at both the Quirindi and Tamworth CNC events earlier this year.
While Queensland Eventing talent is blooming at all levels, one question still remains….. Who is our number one?
Entries close 24 June for the 2016 Eventing Queensland State Championships, nominate now to found out!