RNA Ensuring Another Safe Show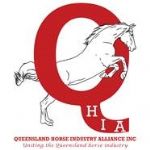 Queensland Government
Department of Agriculture, Fisheries and Forestry
7 August 2014
Ensuring another safe show
Biosecurity Queensland is working closely with the RNA to make sure no unwanted visitors make it into this year's Ekka.
Chief veterinary Officer Allison Crook said as they did every year, biosecurity officers were monitoring the state's biggest agricultural show and checking incoming livestock.
"Our partners RNA adhere to the highest biosecurity standards and we have never had a major animal health outbreak at the Ekka – we want to keep it that way," she said.
"Our officers are especially on the lookout for any evidence of cattle ticks, and making sure all exhibitors have the necessary paperwork.
"With so many head of livestock coming into an enclosed area, we have to have strict measures in place to ensure good animal health.
"Our staff are also working closely with the dairy and horse superintendents, Barnyard Babies, and the RNA Veterinary committee to identify and act upon any potential problems."  
Exhibitors bringing commercial animals into the Ekka site will need a Queensland Travel Permit, a fully completed NVD Waybill, and for horses a Health Statement and Waybill.
Cattle Tick
Livestock entering the RNA grounds must be free of cattle Ticks. Cattle must be treated with an approved chemical with 24 hours entering the RNA Grounds
Cattle from the Cattle Tick Infected Area and from Infected and High Risk properties from the Cattle Tick Free and Protected Areas are inspected on entry to the RNA grounds.
Johnes disease
All animals from interstate must meet Queensland entry requirements, especially for Johnes Disease
All animals must have a status of MN1 or better to enter the RNA grounds. No livestock from Infected Restricted or Suspect properties can enter.
RNA requirements
Dairy Goats must be free from CAE
Dairy Cattle must be free from EBL.
For more information visit www.daff.qld.gov.au, call 13 25 23 or follow us on Facebook and Twitter (@BiosecurityQld).
Media: Mark Hodder