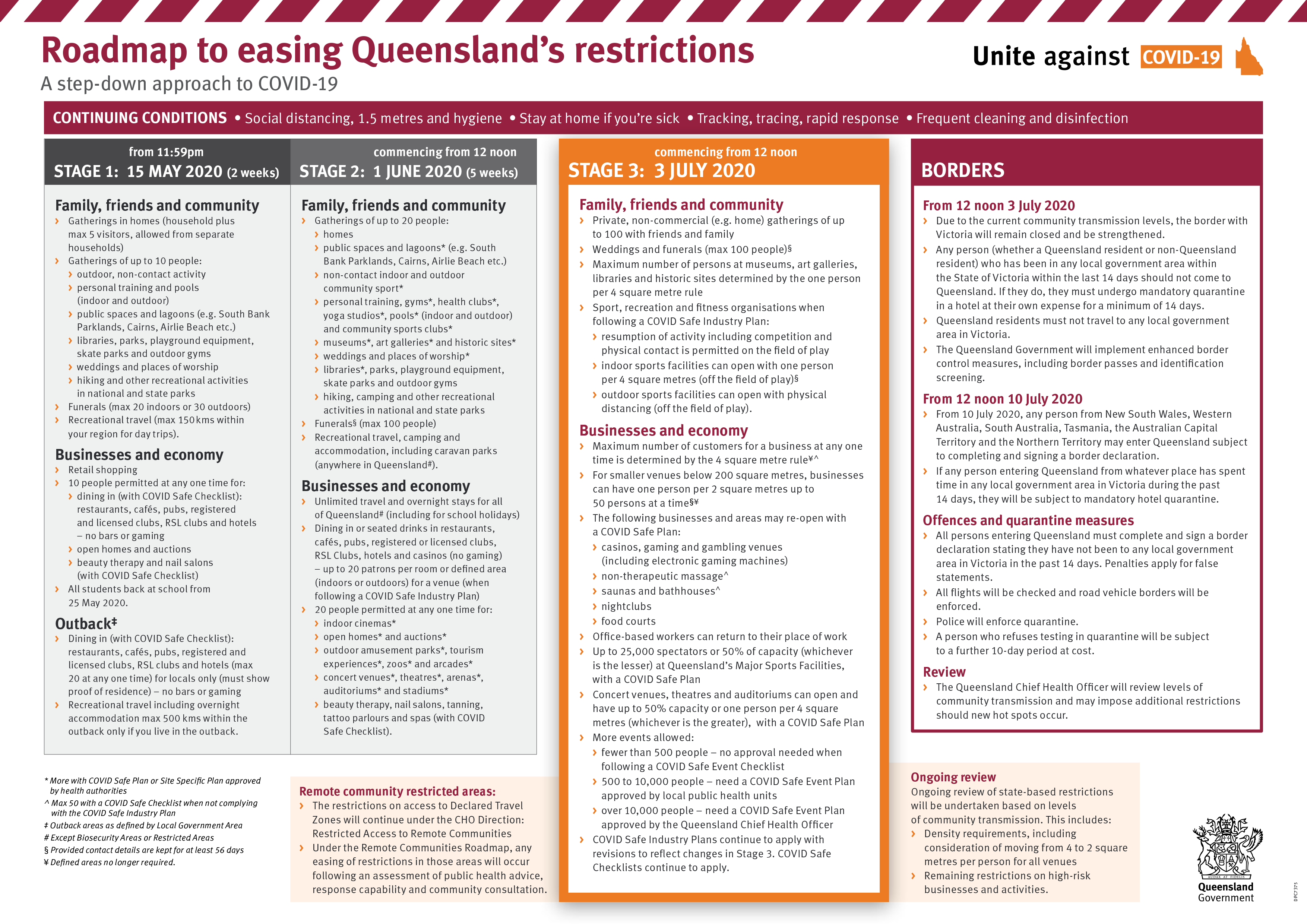 STATEMENT FROM EQUESTRIAN QUEENSLAND Tuesday, 30 June 2020
Today, the Queensland Premier announced further easing of COVID-19 restrictions which supports the return of Equestrian competitions and events.
From midday, Friday 3 July 2020;
• Equestrian events and competitions can resume with up to 500 people following the COVID Safe Outdoor Team Sport Industry Plan and Checklist which is available on the EQ website (follow the link below)

• Equestrian events and competitions with over 500 people may resume subject to the approval of a specific COVID Safe Event Plan by the Local QLD Health Unit. A template will be available in the coming week.
The announcement today allows for the return of competitions with continued controls in place such as;
• Maintaining attendance records for all individuals on site for 56 days in case of an outbreak
• Signage and sanitising stations in place across the site and within all common/shared areas
Please don't hesitate to contact EQ for assistance or guidance on 07 3891 6611 or email [email protected]
Queensland Government Roadmap to Easing Restrictions