Stories of our Sport
In the first of our 'Stories of our Sport' we get some insights on Jessie Smith, 16, from Gatton, Qld
What is your history with horses?
I grew up with horses and have ridden for as long as I can remember, due to living on a cattle station so learning to ride/muster when I was younger and also my Father being a trainer just kept the riding bug going!
 When/ at what age did you discover horses?
I sat on a horse of Dads for the first time when I was 6 weeks old and have loved it ever since!
Who is your favorite horse/horses of all time?
I have a few favourites them being Dark Ages( one of Dads previous World Cup showjumpers), Itot du Chateau and also my first       pony "Lucy" who was possibly the best pony in the world in my eyes
What motivates you?
To be able reach my goals and also to be able to follow in my fathers footsteps. Also the fun of the sport

What are your goals in equestrian sport?
My current goal would be to be Junior Australian Show Jumping Champion.  Be the best rider I can be and go on from there
Do you have any other hobbies?
Photography
What would you do if you won a million dollars?
Buy a horse for myself and also one for my dad, oh and also a car for myself!

What is your ideal horse holiday?
Show runs are possibly the best horse holiday as you are always surrounded my friends and never-ending fun!  Also just the joy of being away from school for a while
 
Do you have a favorite tv show?
Home and Away

When is the last time you fell off?
I fell off at home training a few months ago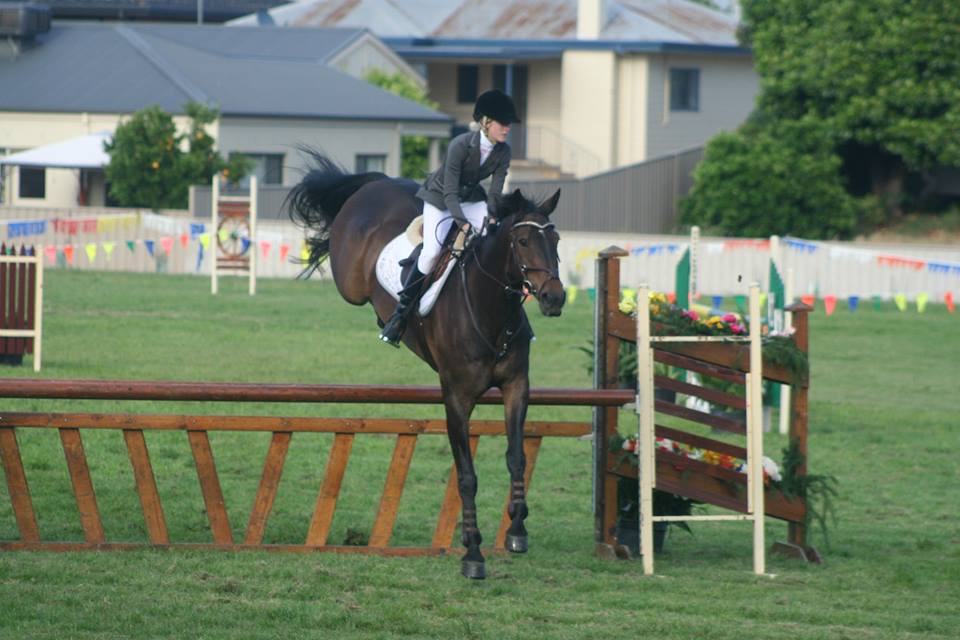 If you would like to submit your story for 'Stories of our Sport' please
CLICK HERE
to complete the submission form and return it, along with 2 photos, to
[email protected]