Toowoomba Jump Club ODE & Pryde's Young Event Horse Wrap Up
The July ODE went very well. With the IQ State Championships the week before, the grounds hosted around 185 horses over the two events.  Course designer, Kathy Humphrey was able to make some changes to the course so riders attending both events were presented with different challenges on course. Anthony Freeman did a great job translating Kathy's designs into real jumps. The 'Thomas the Tank Bank' was a new addition and looked sensational.  The artwork for Thomas was designed by Marishka, an art student at USQ.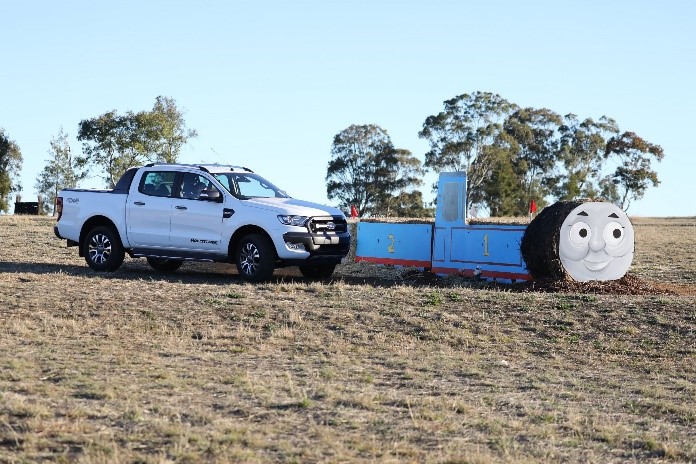 Toowoomba Jump Club are very excited to see the planned changes and additions to the course ahead of their next event and the Australian Interschool Championships in September. Already in production are 2 ducks that will join the fabulous looking nest of eggs at the water complex.
The Pryde's Young Event horse competition was in a smaller format than before, as devised by Megan Drennan. Instead of using an interstate judge to select the winner, horses were placed according to their total penalties from the event with weighting being given to the horse in the higher class in the case of a tie.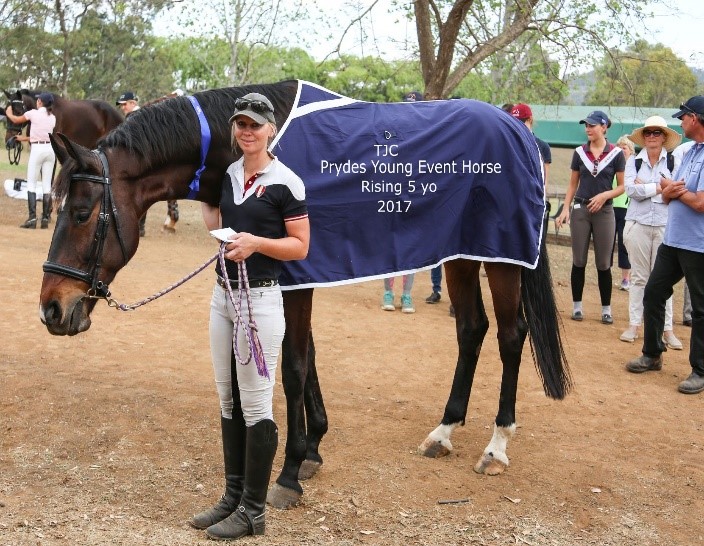 All the volunteers, riders and their families enjoyed having the free drinks and nibbles while they watched the Star Class Showjumping on Saturday Afternoon. Guy Creighton, as always, built a testing track and was supported by the expert judging of Averil Hawthorne. TJC would like to thank Guy and Averil for their contribution towards bringing the entertainment to life.
YOUNG EVENT HORSE RESULTS
Rising 6yo
1st HPS WYNMAGIC (Courtney Foster)
2nd TIRAUMEA SPORTSMAN (Madison Simpson)
3rd CANADA (Danielle Hess)
4th GREY OPINION (Monique Searle)
Rising 5yo
1st APH HENRIK (Tanya Schmidt) & LADY CONGRESS (Madison Simpson)
3rd JURARA KEANU (Joanne WIlliams)
4th CREASTFIELD CONFIDENTIONAL (Karen Morgan)
5th WAGTAIL ZAFAR (Hannah Jorgensen)