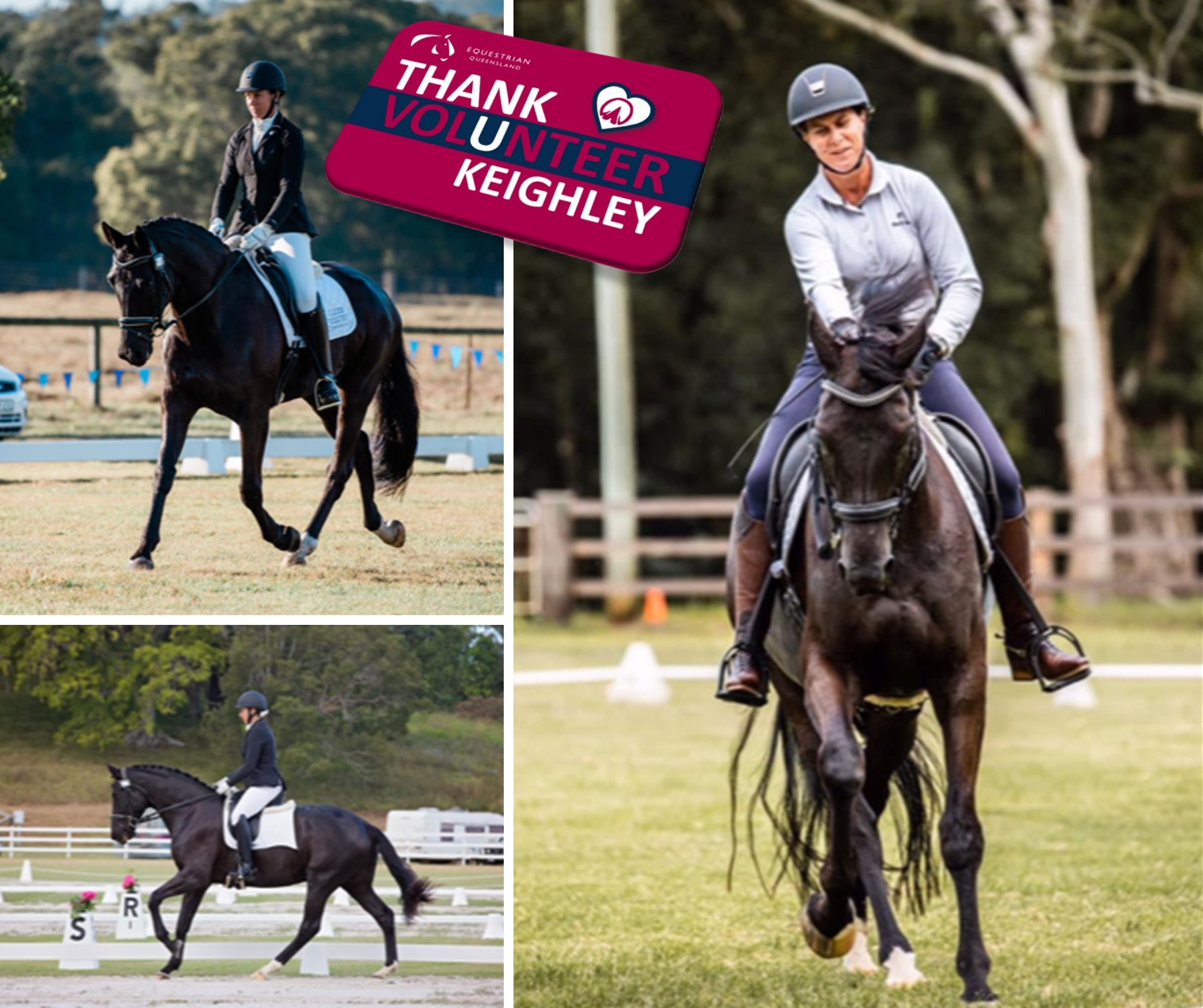 Volunteer Thank U Series with Keighley Leeson
Last month we introduced our new Equestrian Queensland (EQ) Volunteer Thank U Series which will feature each Month in the EQ e-news and on the EQ website and social media pages.
The series provides an opportunity for peer to peer recognition and to introduce dedicated volunteers from our equestrian community. We look forward to sharing experiences of volunteers, while encouraging others to join in volunteering in equestrian activities.
Congratulations to those who all received a certificate with their nomination last month.
This month we asked Keighley Leeson from Tweed Valley Equestrian Group what being a Volunteer means to her (see below EQ Volunteer Thank U Q&A).
To nominate and thank a volunteer, follow the link below. 
EQ Volunteer Thank U Nomination
To register and get involved in Equestrian Sport as a volunteer, visit our Volunteering webpage.