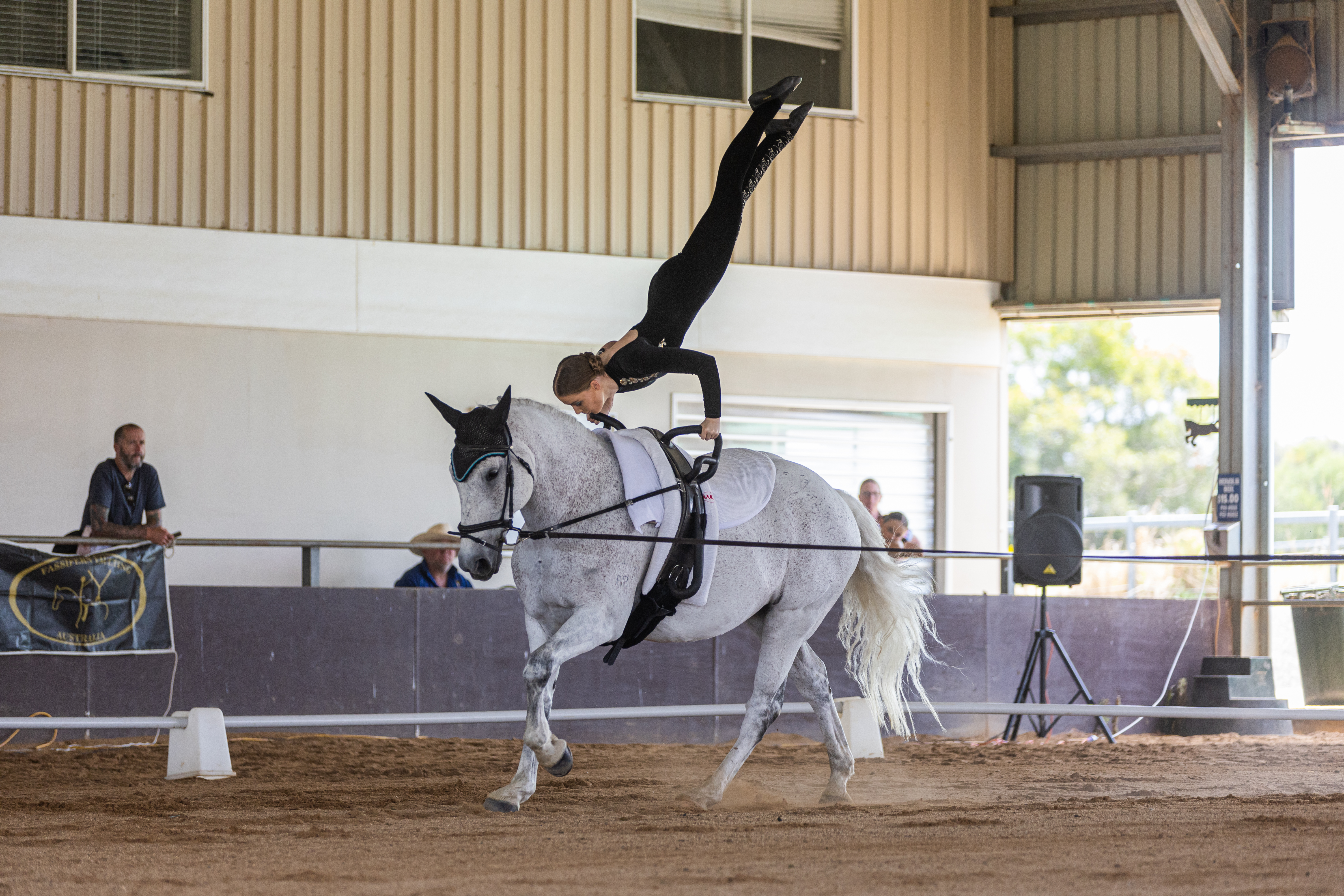 Image Credit: The J'Taime
2022 QLD Vaulting State Championships - Wrap
After two years of Covid, Vaulting Queensland were finally able to hold the State Championship again. After having to re-schedule due to a weather event, the championships finally kicked off on a 2 day event held on 19 - 20 November.
Vaulting Queensland would like to thank Angie Deeks, and also Janet Leadbetter, South Australia officiated at this event.
After two years of limited vaulting events, these championships saw 36 vaulters, from recreational to open participate. There were vaulters from all clubs in SEQ and Northern NSW and also a few that travelled from Sydney.  
Congratulations to all Vaulters and Horses that competed! You all no doubt came away with an achievement or a learning from the event and we look forward to seeing you next year!
The Vaulting Queensland overall awards went to:
The best participant QLD vaulter (walk freestyle) went to Astrid Stewart, vaulting on Edelweiss Pierre with Lucy Betts lunging,
The best competitive QLD vaulter (canter freestyle) went to Lucy Betts, vaulting on Kamilaroi Cavalier with Darryn Fedrick lunging.
Final Results: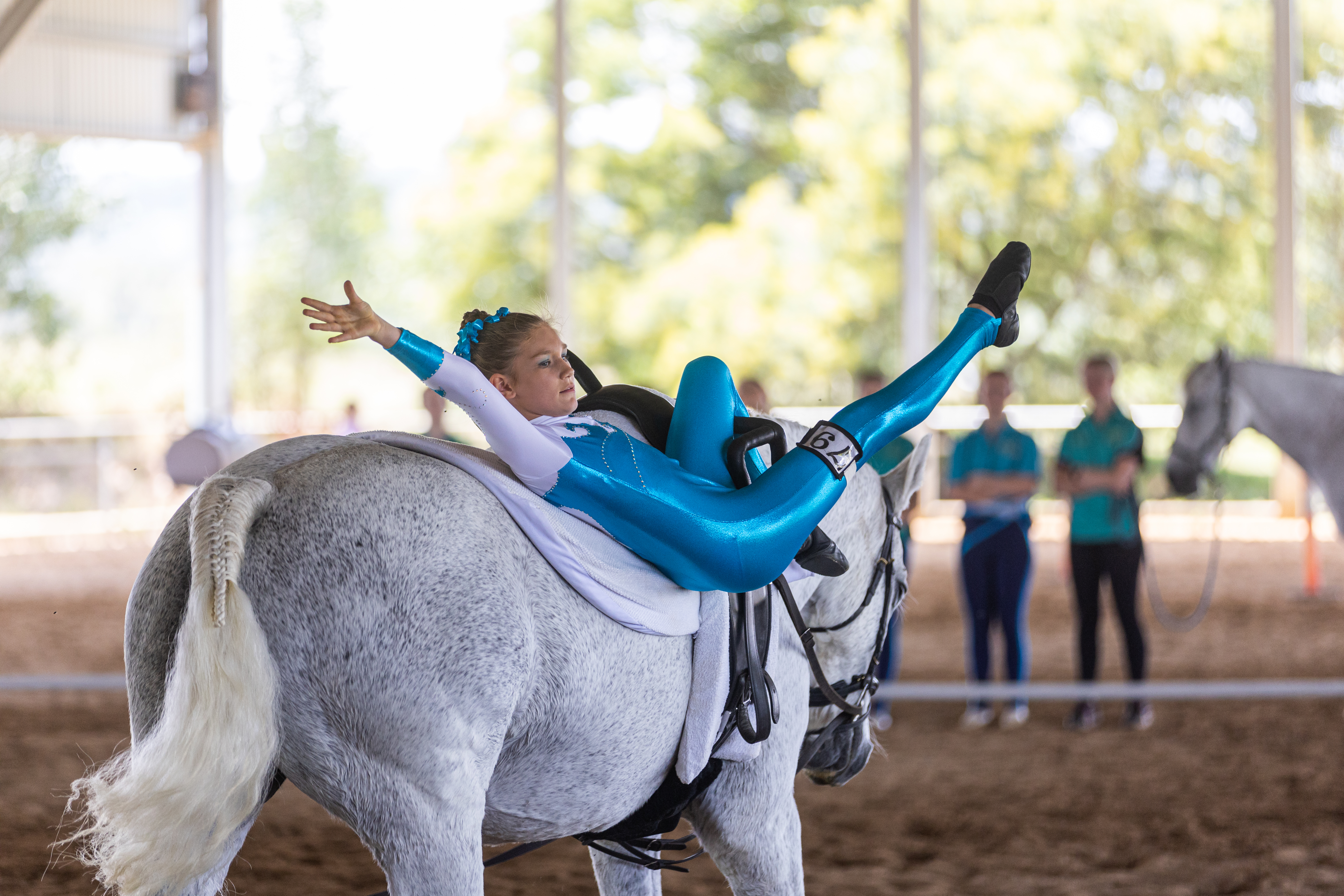 Image Credit: The J'Taime