A New FEI Vaulting Coach in QLD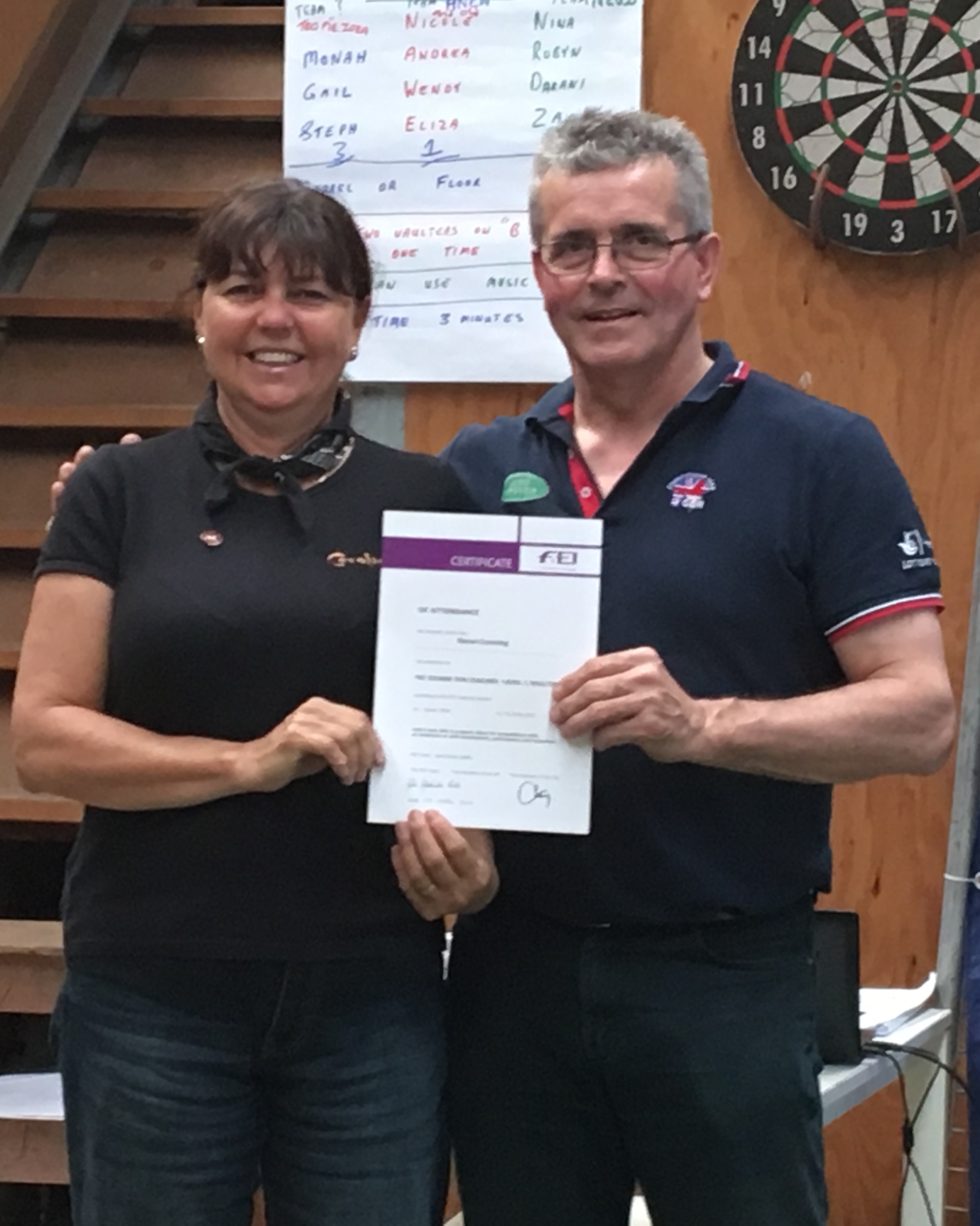 After the recent National Vaulting Championships in South Australia, one of our Queensland vaulting coaches, Darani Cumming took advantage of a wonderful opportunity.
Following his duties as a judge at the competition John Eccles, FEI Vaulting Judge, Coach, Lunger & father of 3 times World Champion Female Vaulter Joanne Eccles, conducted an FEI vaulting coaches course.
Here is what Darani had to say about the experience.
Firstly a huge Thank you to Equestrian Queensland for their support of Vaulting coaches training at this International level.
The course was attended by coaches, lungers & vaulters from all over Australia and was an excellent opportunity to share ideas & learn more about coaching & competing in vaulting from an International perspective. John's wealth of experience with coaching, lunging, horse management & judging in Europe contributed greatly to a positive, supportive & collaborative learning environment where everyone was encouraged to share their best.  The four day course provided loads of fun opportunities for hands on practical learning with everyone taking turns to coach, lunge horses & even experience vaulting for the first time (only on a barrel for some) with a wonderful All for one & One for All approach to learning.
I have personally returned to Qld & our ELLA Springs vaulting club really excited about sharing all the new coaching skills & ideas I have learnt.
Thanks again
Darani Cumming
Don't forget, if you are a coach or official travelling for NCAS and NOAS courses you may be eleigible for funding as well. Contact the EQ for more information.