Queensland Driver takes on the English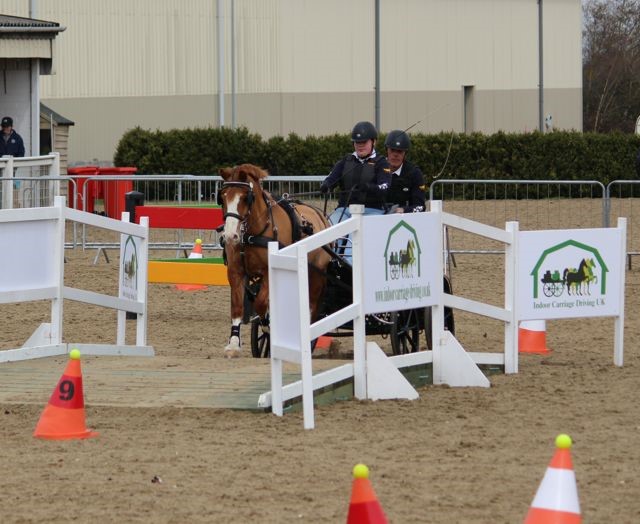 Laura Priestley (aged 15) from Queensland and now based in the UK has had a tremendous winter indoor season. Laura, driving her 20 year old Welsh X Rolo, was unbeaten in the Open single pony class in two of the regions (Bedfordshire and Norfolk) easily gaining her qualification for the finals as an Open Junior driver. She also competed her new pony tandem for the first time indoors gaining good results in the Open Multiples class and being invited to compete at the finals.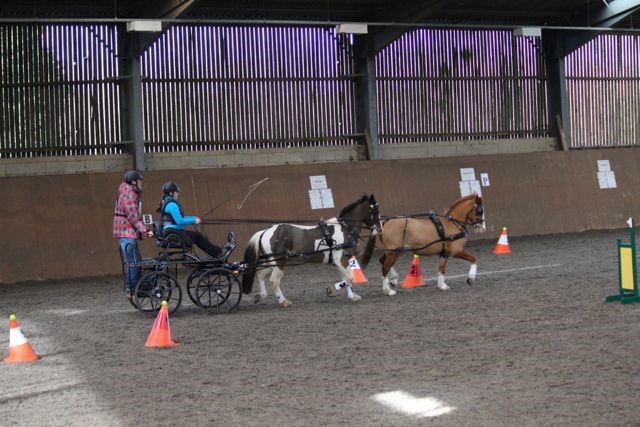 The Indoor finals were held on 1-3 April at Keysoe Event Centre in Bedfordshire, where Laura competed in the Open single pony class, sadly missing the opportunity to compete her tandem due to a clash of classes. The Open Junior class was combined with the Open Pony class this year and in a very strong field of 22 competitors Laura finished a credible 10th place.