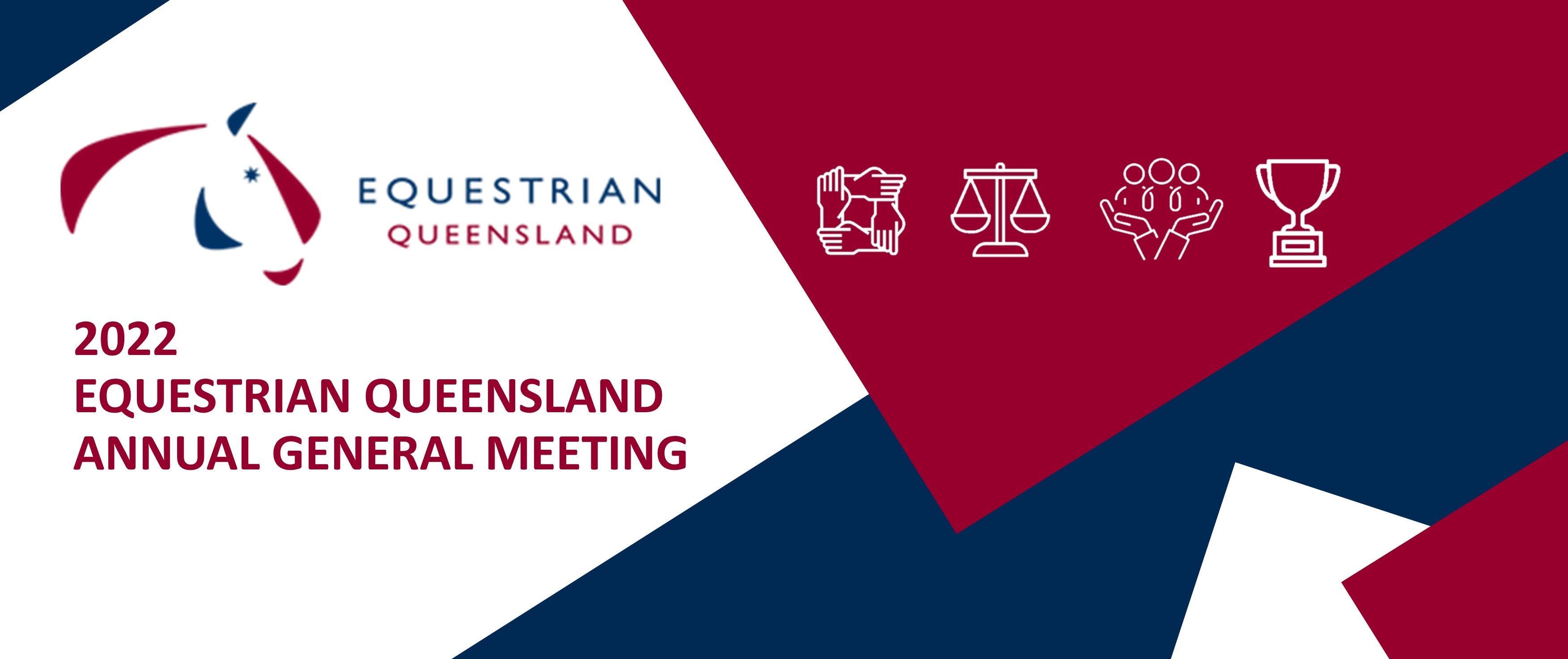 2022 EQ ANNUAL GENERAL MEETING REGISTRATION
The Equestrian Queensland (EQ) Annual General Meeting (AGM) will be held:
Date:         Wednesday 22 March, 2023
Time:         6.30pm
Venue:       Sports House, Cnr Caxton and Castlemaine Street,
                 Milton and via Zoom
                 (link to be provided prior to AGM)
All members wishing to attend the AGM must register to attend either in person or via Zoom via the link below -
A copy of the EQ AGM Agenda,  EQ Audited Financial Statements and the 2021 Draft Minutes of the EQ Annual General Meeting for 2022 are available in the links below.
EQ Audited Draft Financial Statements
Draft Minutes of the 2021 EQ AGM
AGM Special Resolution
The EQ AGM Agenda includes a Special Resolution with recommendation by the Board of Equestrian Queensland to confer Honorary Life Membership to any member of Equestrian Queensland that has represented Australia at an World Equestrian Games or World Equestrian Championships in the sport of equestrian who are not already recognised as an Honorary Life Member of the association.
Voting on the Special Resolution will be conducted by ''Digital Ballot Paper" at the AGM on 22 March 2023.
Questions
If you would like to submit a question for Equestrian Queensland in relation to any of the documents provided, please complete our Question Form via the link below.