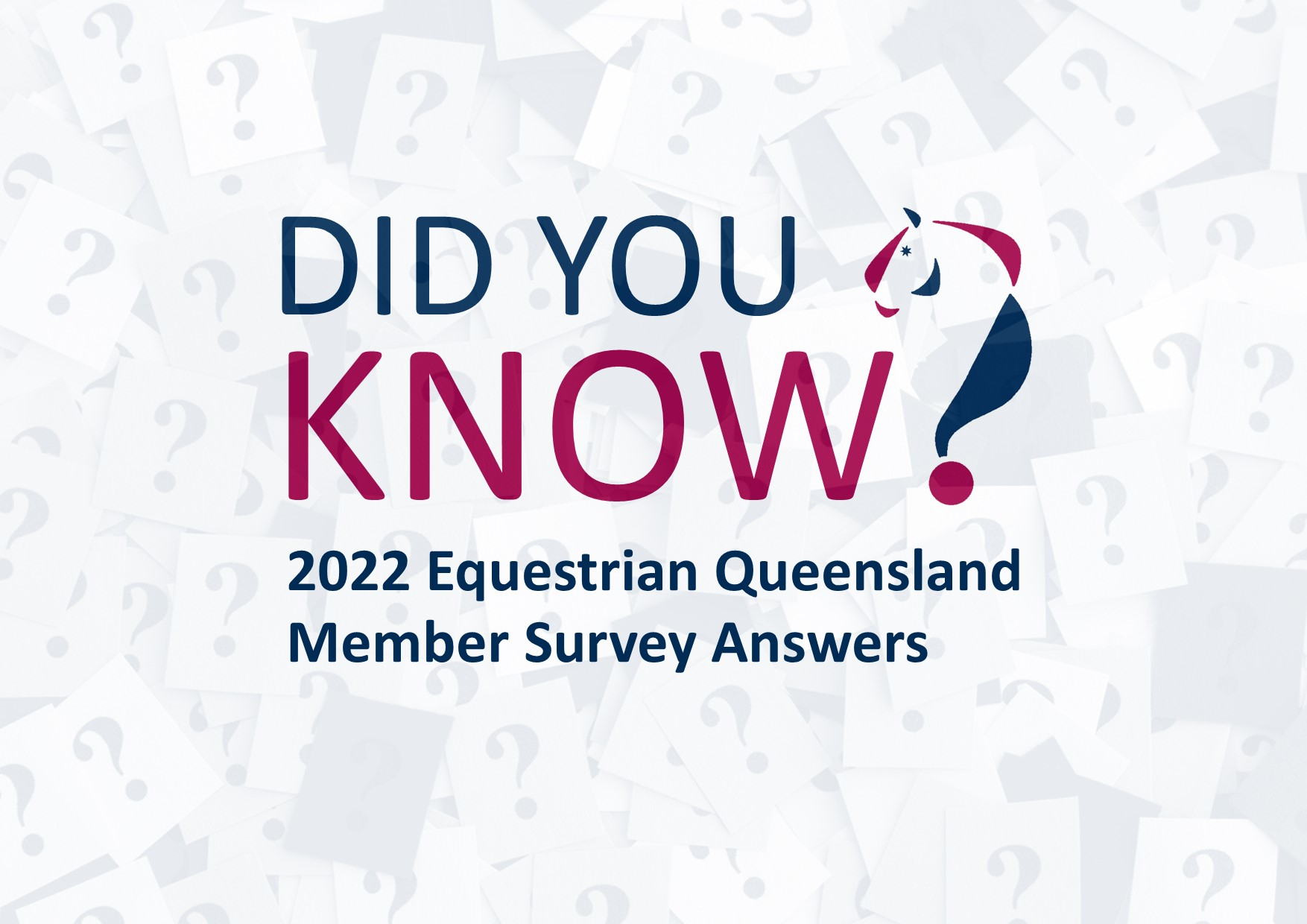 2022 EQ Member Survey Answers
Equestrian Queensland (EQ) distributes its survey annually to understand what is important to members of the equestrian community to ensure our services remain relevant to your needs, in an ever changing environment.
Answers of each question from the 2022 EQ Member Survey have been compiled together to guide Equestrian Queensland and the Sport Committees in fulfilling responsibilities with evidence based decisions.
A total of 513 members completed this survey. We are very thankful to all members who took the time to complete the survey as well as give us constructive feedback on things we do well and anything we can improve on.
When we asked our members to advise us if there are any Initiatives that they would like to see EQ implement in 2023 the strongest response was more regional opportunities. 
The results from the 2022 EQ Member Survey are available below.
Our 2023 EQ Member Survey will open later this year.
If you have any questions or would like to contact us, please phone (07) 3891 6611 or email [email protected]