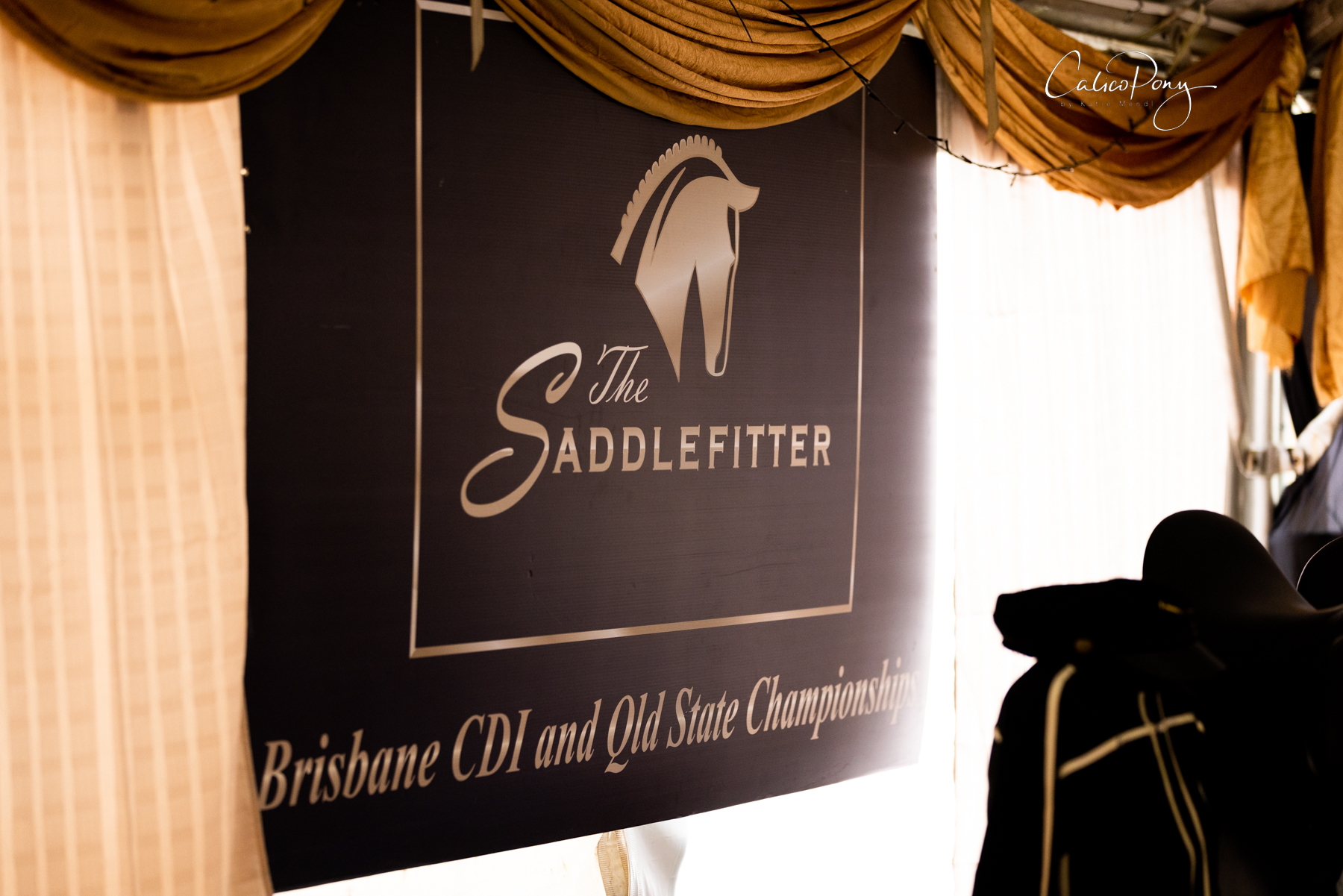 Photo Credit: Calico Pony
2022 The Saddlefitter Brisbane CDI & Dressage Qld State Championships Wrap
The Saddlefitter Brisbane CDI & Queensland State Dressage Championships was held at Queensland State Equestrian Centre (QSEC) from 15 - 18 September where 175 riders and 226 horses completed 415 tests showing off their hard work and training. Spectators were welcomed during the four days of competition with free entry and on top of the full program of dressage, there was a lot of great shopping to be done in the Horse and Co Trade Village.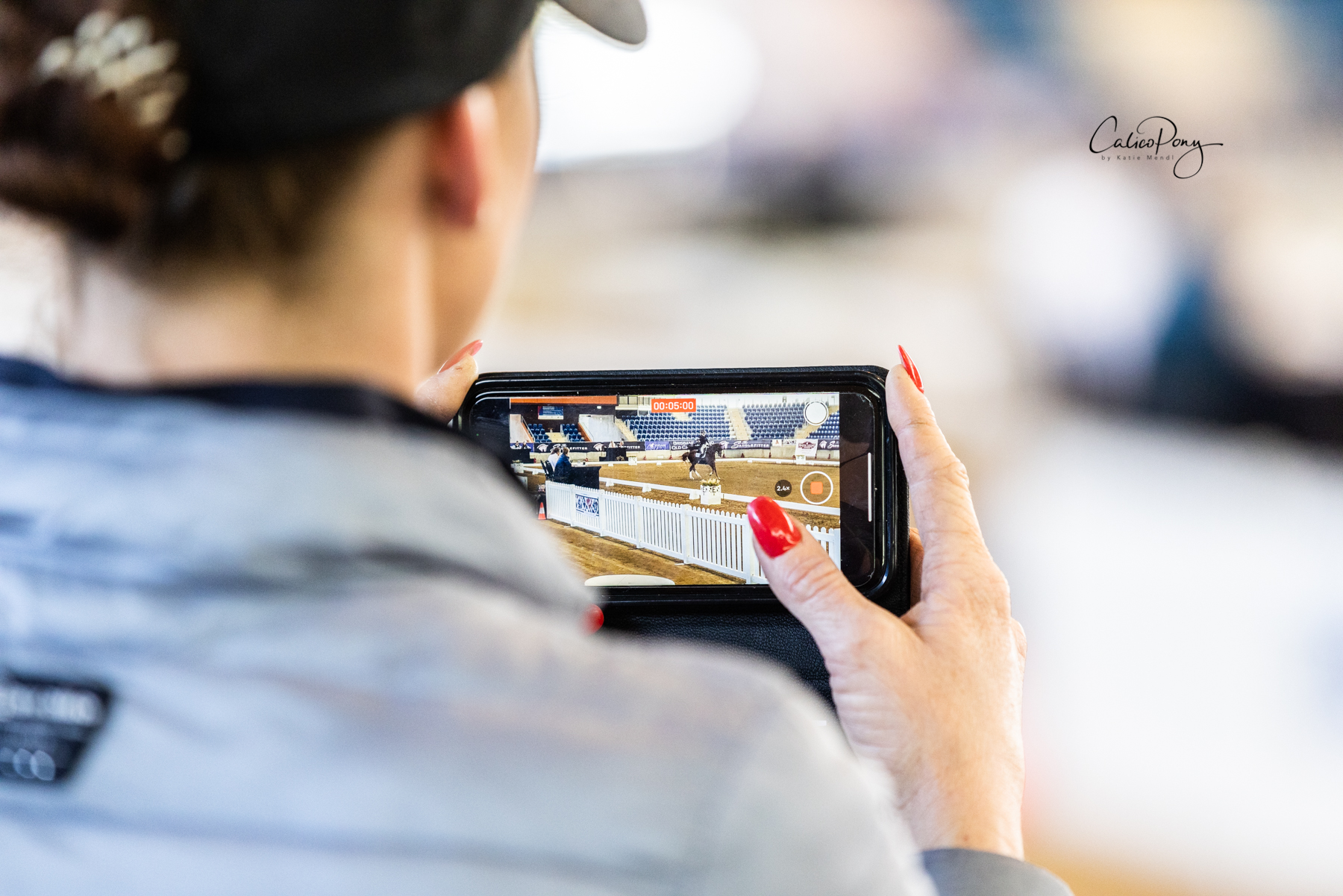 On Saturday 17 September, riders and spectators enjoyed the FEI Freestyles and additional educational demonstrations which included -
Saddle fitting for competition and the high performance horse presented by The Saddlefitter

How to activate your horse's core and more presented by Dr Narelle Stubbs

Starting lateral work presented by Gary Lung (pictured below), featuring the Off The Track Showcase supported by QOTT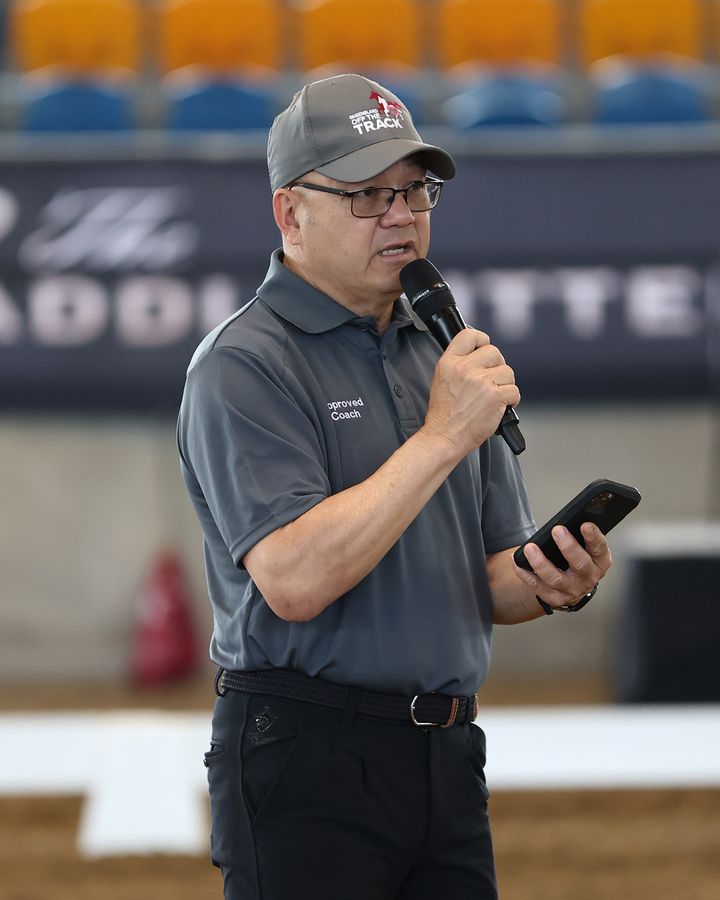 For the 10th year, the annual 2022 Remi Stud Young Rider Scholarship presentation was also made on Saturday with the hanoverian weanling 'Remi Valdemar S' by Remi Vigneron and supporting prizes (total package value of over $30,000) being presented to the winner Georgia Creed.

Pictured below: Remi Stud Young Rider Scholarship winner Georgia Creed with Remi Valdemar S, Kirsty, Cheryl (Remi Stud owner) and Charlotte (2019 winner).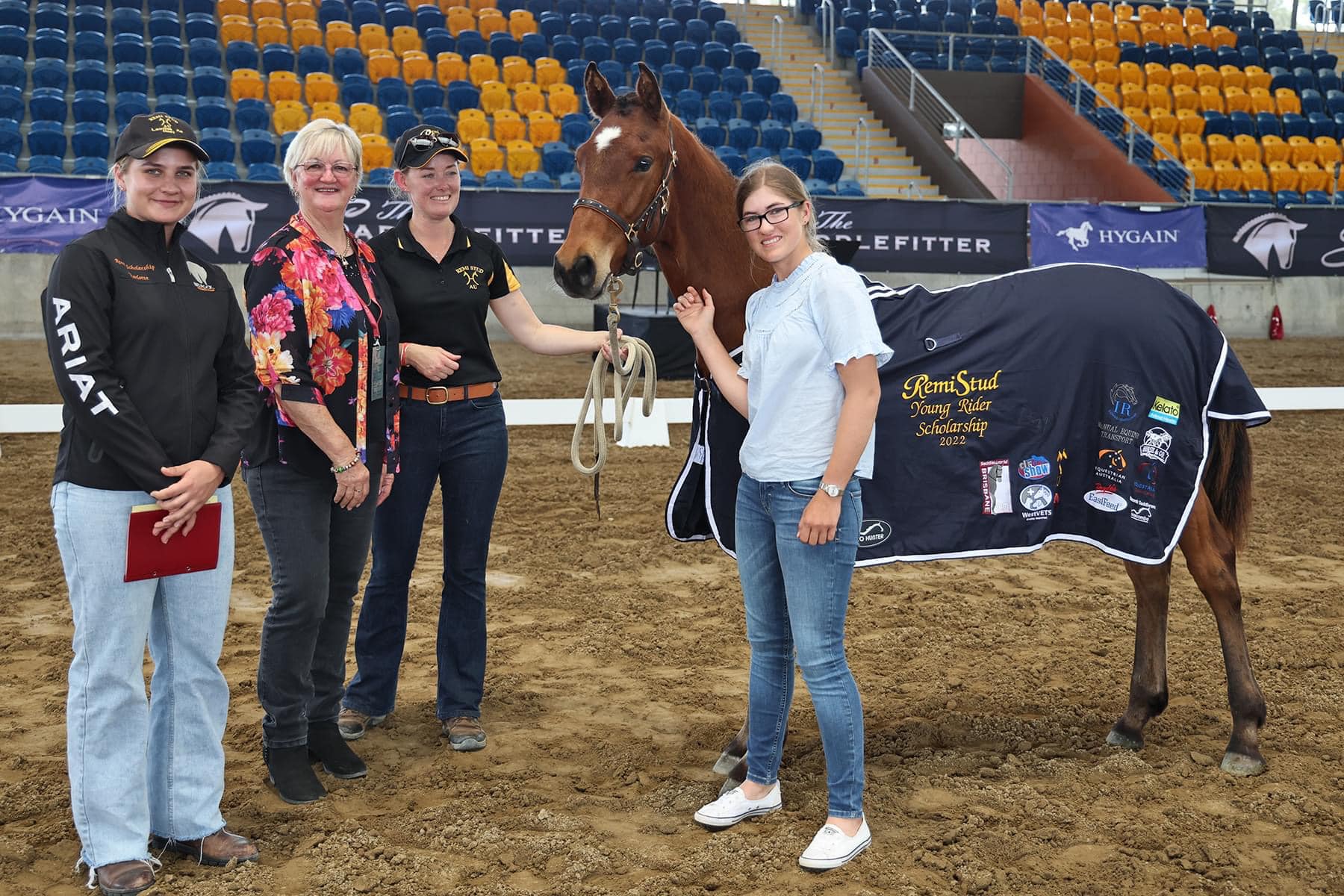 Congratulations to event director Anita Barton and her army of supporters behind the scenes, what a marvellous event and the premier dressage event on the Queensland calendar!... finally an FEI International event after 3 years of trying!
The event was such a success once again due to the continued support of Kathryn Sullivan-Butt, The Saddlefitter - the principal sponsor.
Thank you to all the sponsors, judges, stewards, volunteers, photographers, videographers and livestream team.
Congratulations to all riders and their beautiful horses, you all no doubt came away with an achievement or learnings from the event and we look forward to seeing you next year!
Equestrian Life Livestream t
hanks to our principal livestream sponsor
4CYTE
Saturday Part 1 Livestream Replay
Part one of Saturday's stream includes the 'Starting Laterals QLD Off The Track Showcase' presented by Gary Lung, the IHB CDI Under 25 Grand Prix, the Remi Stud Scholarship presentation, 'Saddlefitting for Competition and the High-Performance Horse' presented by The Saddlefitter, and the Petstock Caboolture Intermediate I Freestyle.
Saturday Part 2 Livestream Replay
Part two of Saturday's stream includes 'How to Activate your Horses Core & More' presented by Dr Narelle Stubbs, as well as the Intermediate A/B Freestyle, County Saddlery CDN Grand Prix Freestyle, and Hygain CDI Grand Prix Freestyle.
Photographers
All presentation photos available for each day can be viewed and purchased via the official event photographer, Derek O'Leary's website www.do1.com.au, who was also covering the Main Arena.
Other photographers at the event covering various arenas were -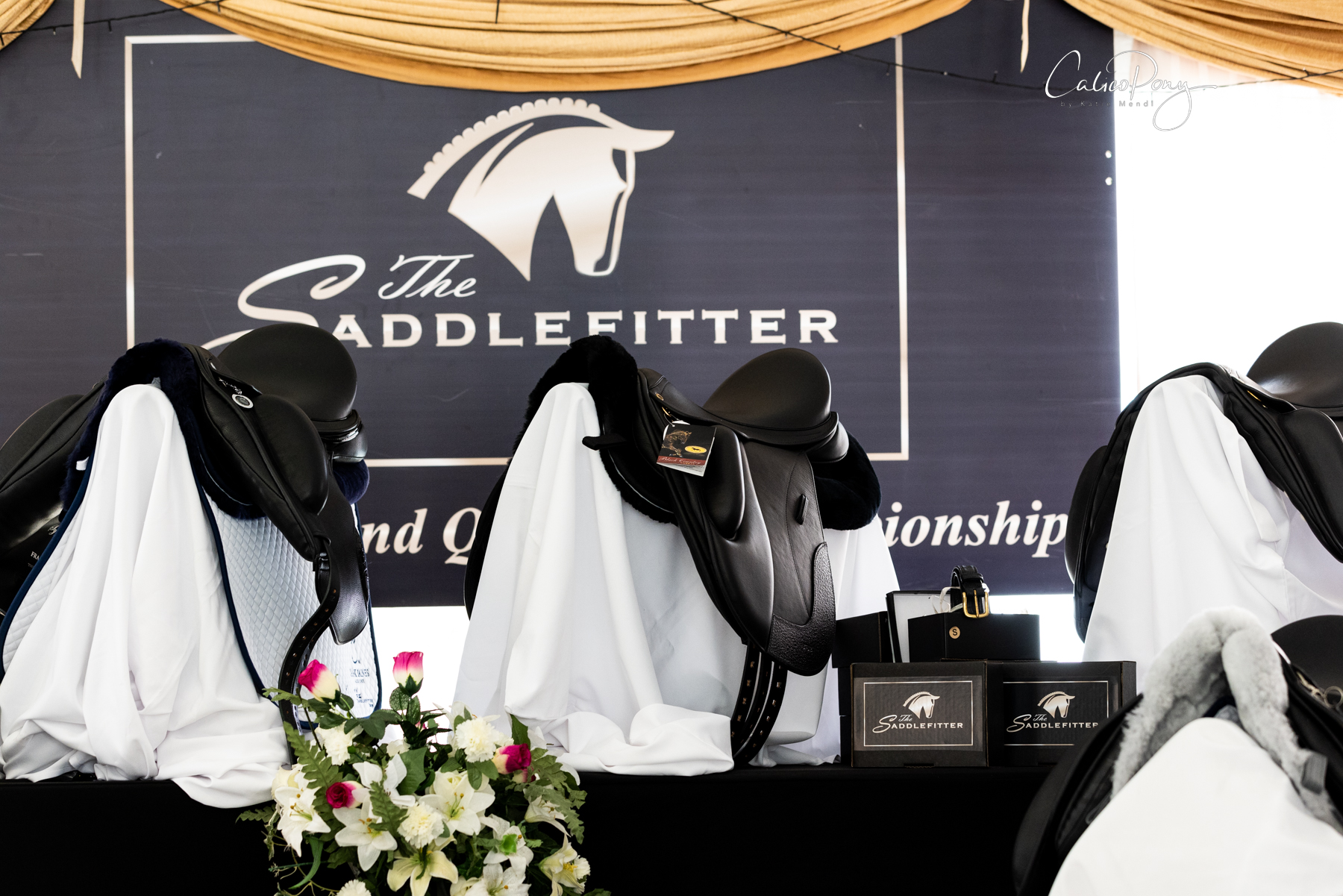 CDI Grand Prix
It was a very successful event for 18yo Jessica Dertell, who travelled up from Victoria with her team of horses. On the final day of competition, Jessica won three major classes with three different horses and place second in another.
Jessica Dertell and Cennin (pictured below) were the CDI Big Tour Champions.  The 15yo licenced Dutch Warmblood Stallion (Vivaldi x Donnerhall) was purchased and imported earlier this year by Brett and Samantha Thomas of Sabble Farm.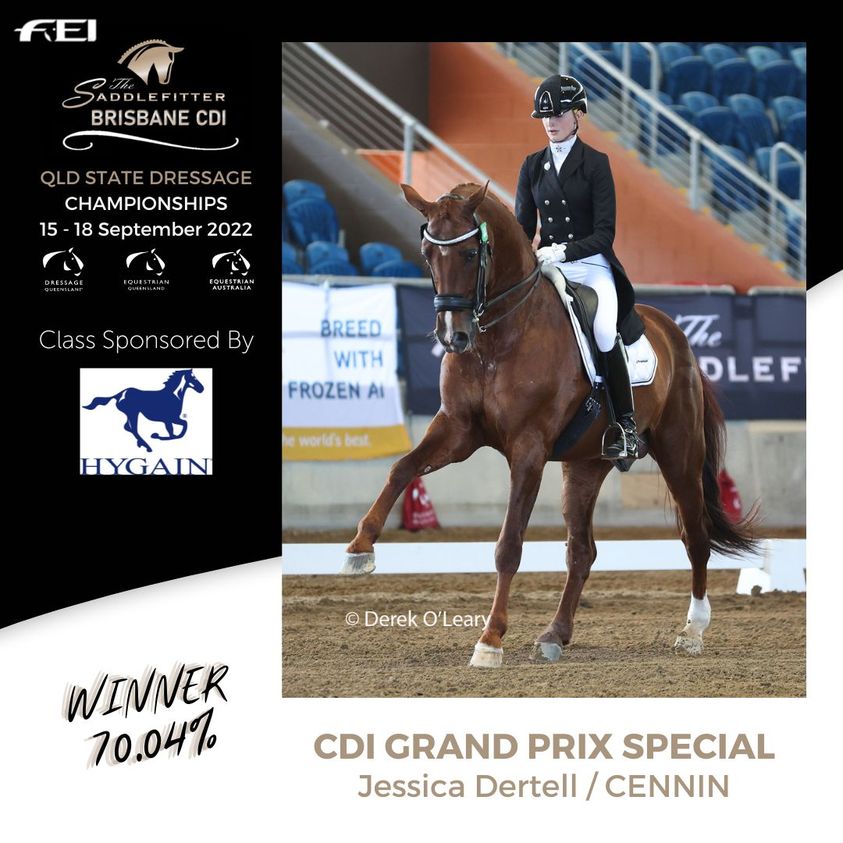 Farewell to Cabaret C
A memorable event for the Tenkate family, the TPH Team and Emma Flavelle-Watts as they reflect on their journey and celebrate Cabaret C's successful career. Emma and Cabaret C aka Emma (pictured below), were 2nd in the CDI Grand Prix Freestyle with 71.035%.
Cabaret C has officially now been retired after the completion of the Brisbane CDI. We wish her a long a happy retirement.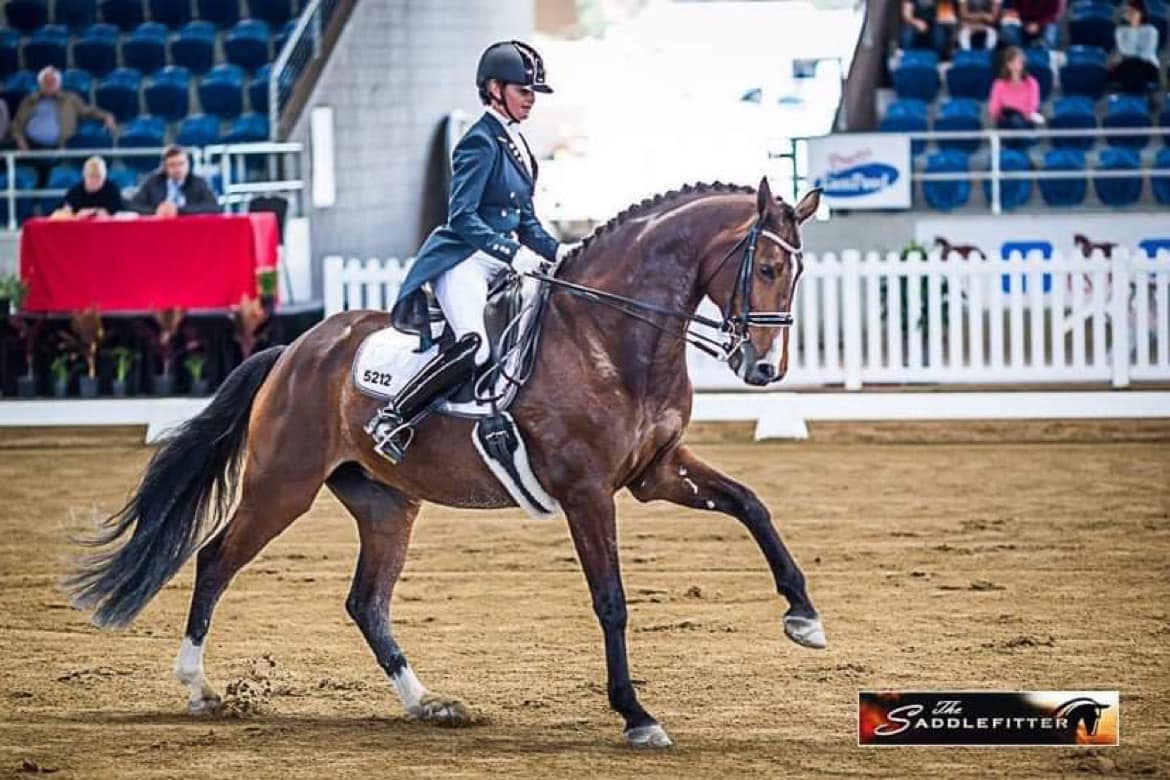 CDI Big Tour Championship sponsored by Hygain
Champion – Jessica Dertell / CENNIN
Reserve – Sheridyn Ashwood / FERERRO CHOCOLATE BOX
Champion – Matthew Lord / DIAMOND JIVE
Reserve – Robyne Smith / GWANDALAN LUCA
CDN Medium Tour Championship
Champion – Caroline Bonney / BATTLESTAR GALACTICA
Reserve – Emma Flavelle-Watts / REMI DOWNUNDER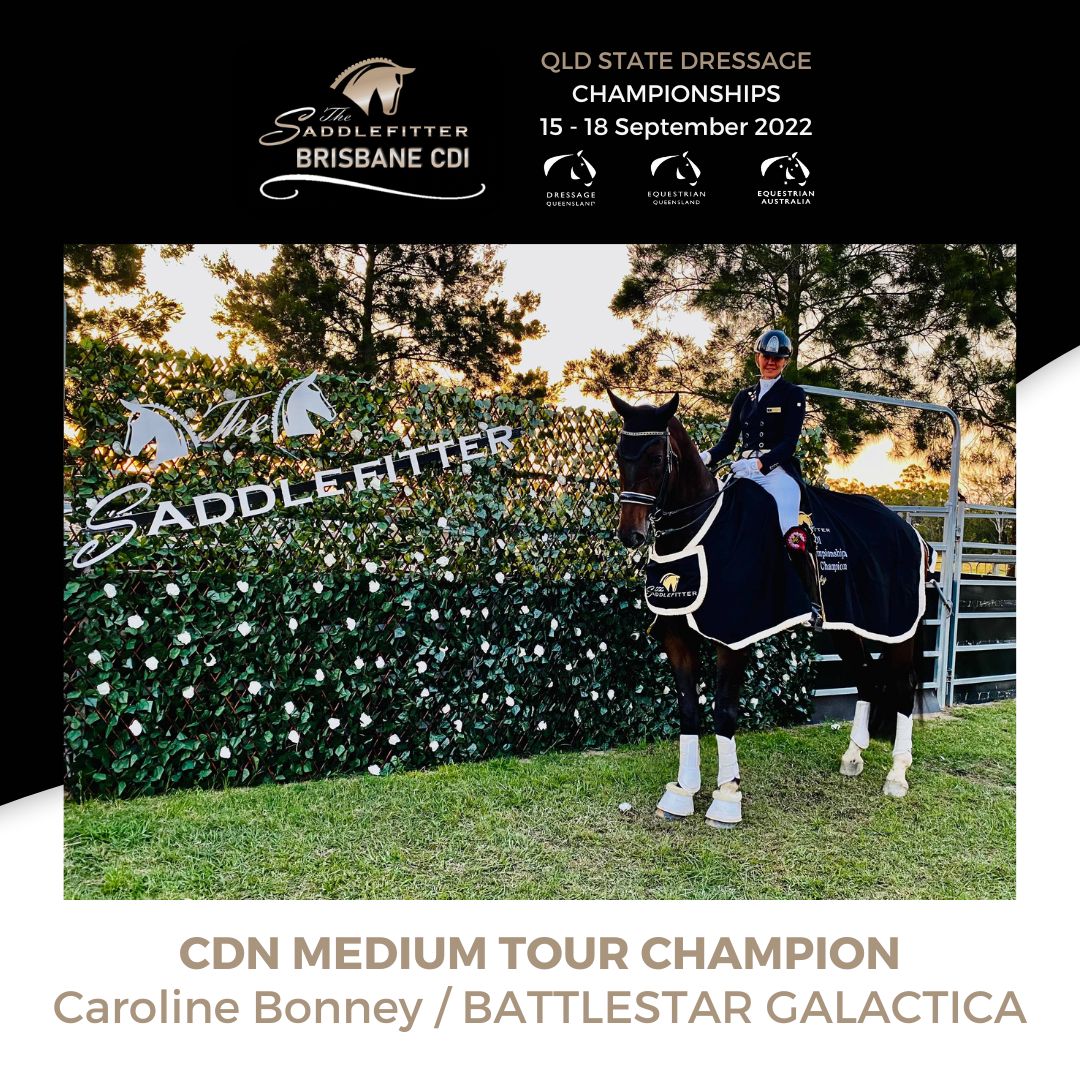 CDN Small Tour Championship sponsored by Re Horse
Champion – Serena Ireland / ROYALTY R
Reserve – Hillary McGregor-Potter / KARABIL PARK SIR JAZZ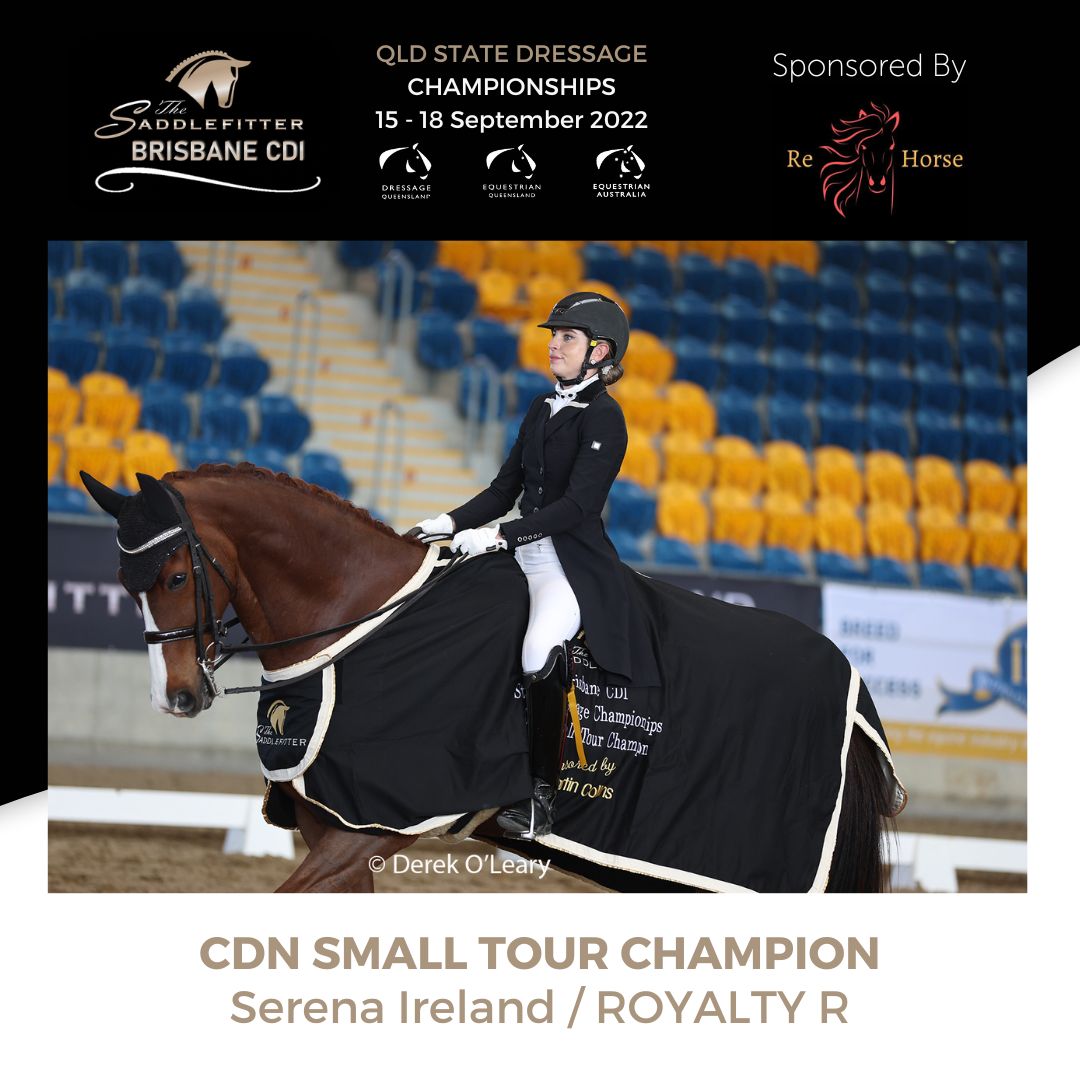 Champion –Jessica Dertell / ESKARA DE JEU
Reserve – Mary Nitschke / UTOPIAN CARDINAL
CDI Young Rider Championship sponsored by Horseland
Champion – Jessica Dertell / GLADSTONE M.H.
Reserve –Danielle McMahon / REMI LAURIES JOY
Champion – Jessica Dertell / KILIMANJARO
Reserve – Kate Kyros / COURTLANDS CADMAN
Champion – Ruby Allen / SENZATION
Reserve – Danielle Keogh / WILLOWBURN FURSTIN BONNE
AOR Preliminary Championship sponsored by Boutique Equines
Champion – Georgia Thurgate / REGAL QUICK AS A FLASH
Reserve – Charlotte Cox / HARRIS PARK RIORDAN
Brooke Flesser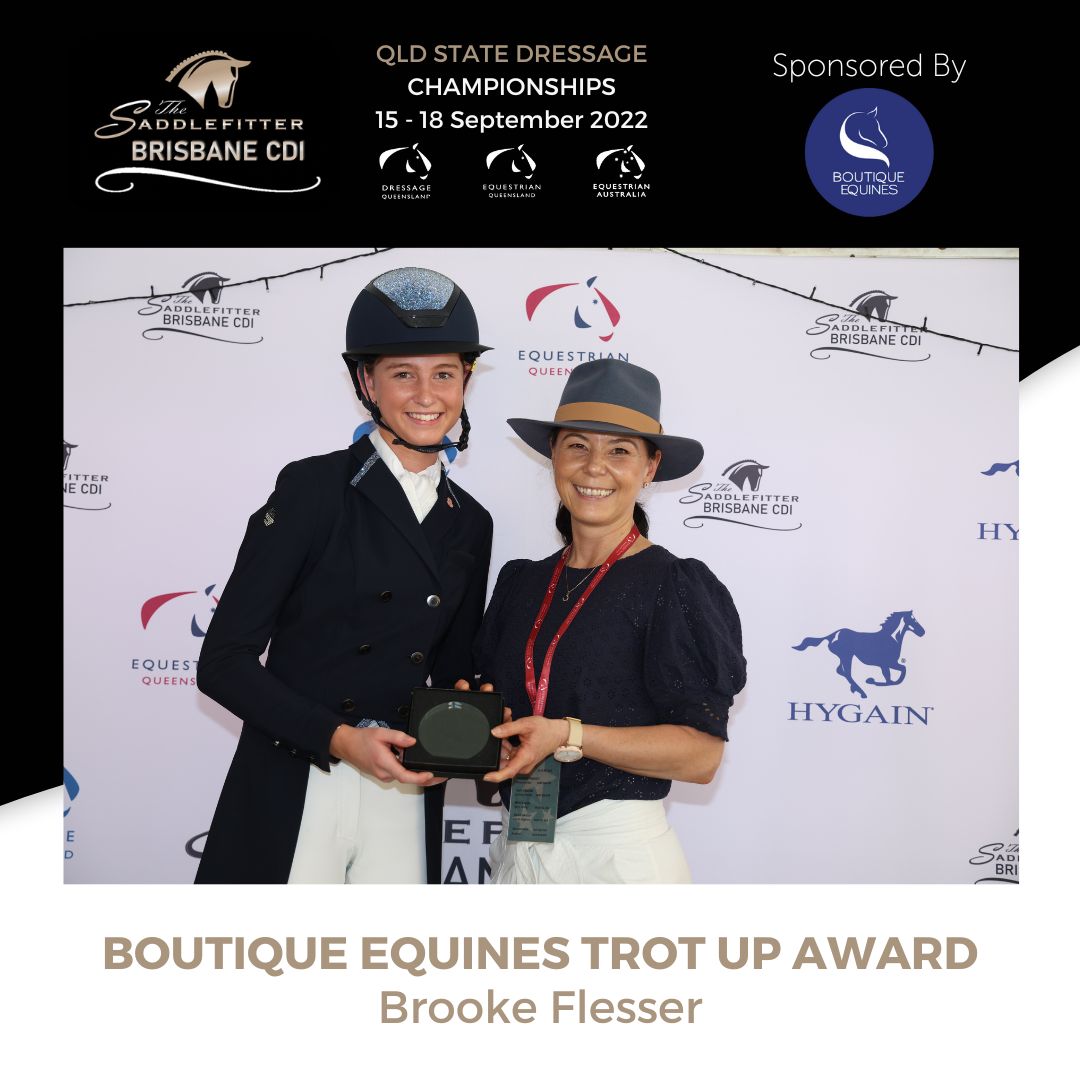 Ray Roe Award for Ethos in Dressage sponsored by The Saddlefitter
Bec Aitken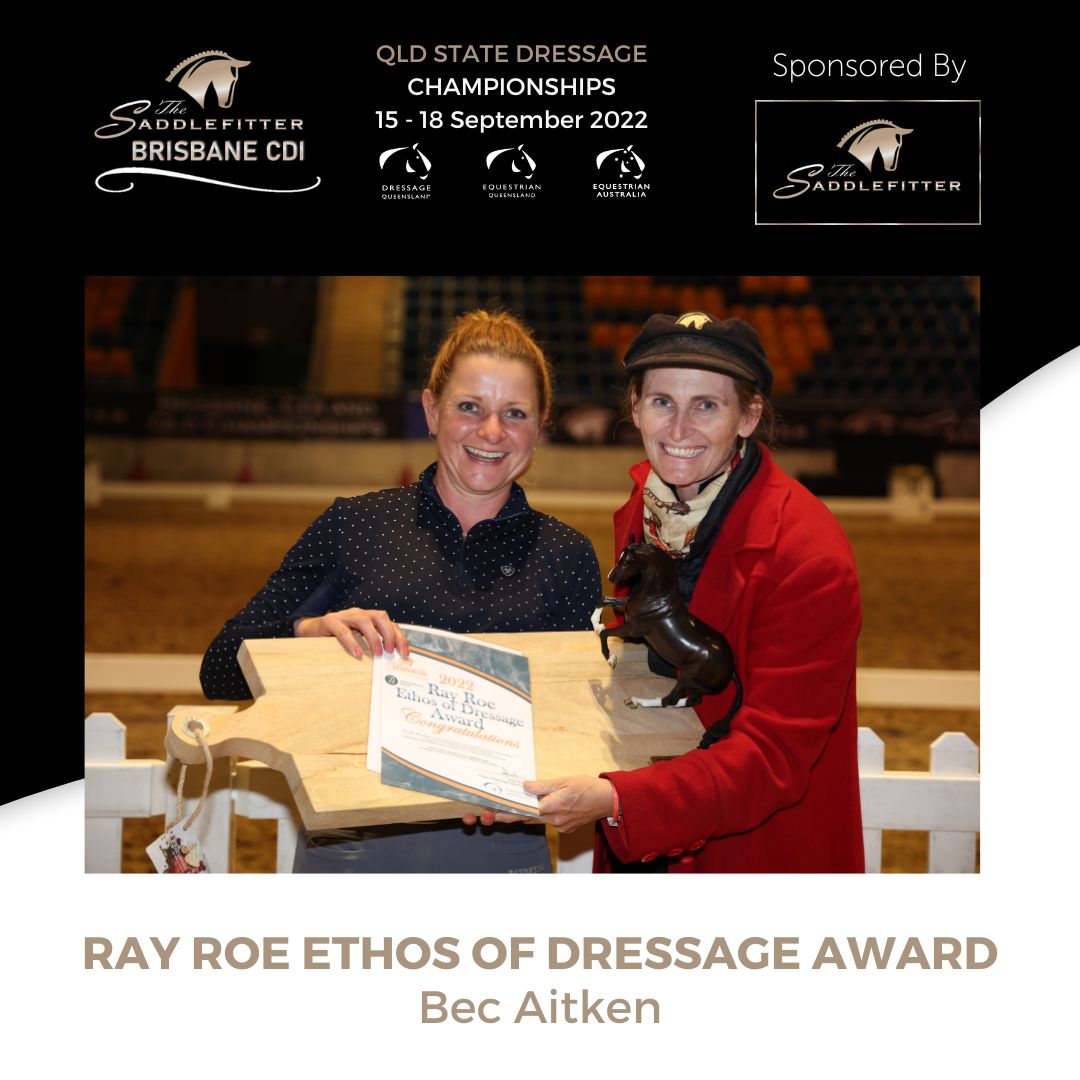 Serena Ireland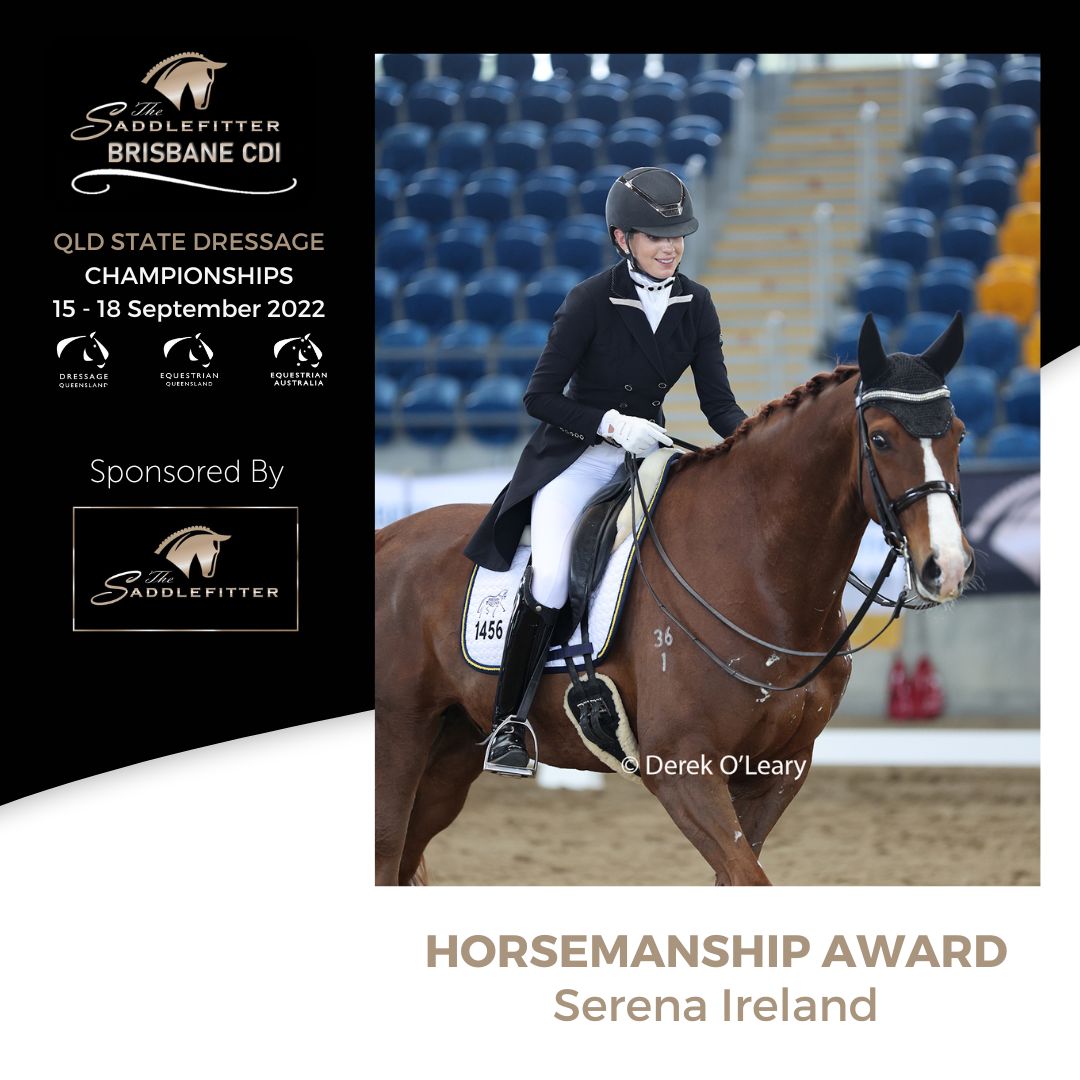 Robyne Smith
Katie Theuerl / KATIESPERFORMANCE CHARLATION
Intervarsity Best Performed FEI
Mackenzie Boundy / FORTUNE COOKIE
Intervarsity Best Performed EA Open Combination
Kayla Webb / KENLOCK ENFIELD SKY
Competed in both the Novice and Elementary classes
Intervarsity Best Performed EA AOR Combination
Georgia Thurgate / REGAL QUICK AS A FLASH
Competed in both the Preliminary and Novice classes