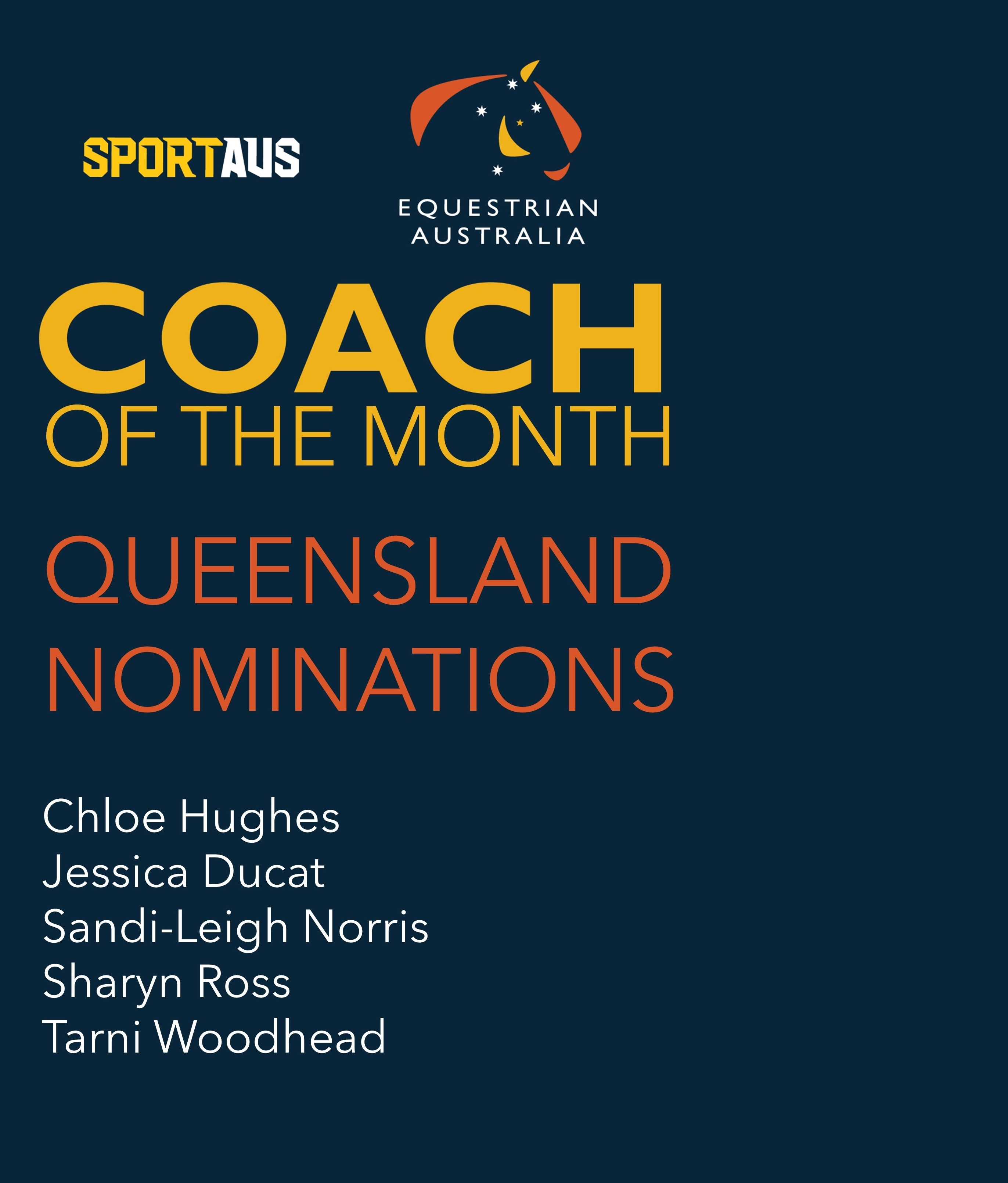 EA Coach of the Month Queensland Nominations
Equestrian Queensland (EQ) recently provided an opportunity for Queensland EA Coaches to acknowledge and recognise other Queensland EA Coaches with nominations for the next Equestrian Australia Coach of the Month.
The 'EA Coach of the Month' is a regular series on the Equestrian Australia website. It is a way of highlighting the Equestrian Australia Coaches and educators who work with dedication and passion all over Australia.
The Queensland EA Coach for the EA Coach of the Month will be selected from the nominations by a panel consisting of EQ Management and the EQ Coaching Advisory Group.
The EA Coach of the Month will be announced on the EA, EQ website and on Facebook in the coming Month.
Congratulations to the following Queensland EA Coaches that were nominated.
Chloe Hughes
Jessica Ducat
Sandi-Leigh Norris
Sharyn Ross
Tarni McCormack (Woodhead)
Equestrian Australia will contact the Coach of the Month selected to organise photos and/or any supporting information required for publication.