Notice of AGM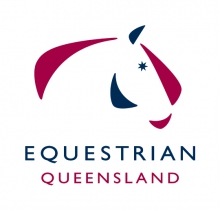 NOTICE IS HEREBY GIVEN to the Members of Equestrian Queensland Inc. that the 2014 Annual General Meeting of the Association will be held at Sports House South, 866 Mains Rd, Woolloongabba Qld 4102, commencing at 7.00 PM on Wednesday, 18 March 2015.
Please find below nomination forms for election to either an Equestrian Queensland Sport Committee or the Board of Equestrian Queensland.  

Board nomination form.doc           

Sport Committee nomination form.doc
The election cycle for the Sport Committees and the Board, requires at this time, for the election of two (2) persons to the sport committees and two (2) person to the Equestrian Queensland Board (either incumbents or new persons).  Nominations close at 5pm, Thursday 5 February, 2015.    
Also, should there be any notice of motion that any member wishes to put before the AGM, such notices must be received in this Office no later than the 5.00pm on Thursday February 5, 2015.    
The Notice of Meeting for the AGM will be directed to all members entitled to receive such notices by Wednesday 18 February, 2015.    This Notice of Meeting will be available on all electronic mediums.
Voting for the elections will be conducted via survey monkey and advertised on this page once nominations have closed.  If you do not have access to a pc then a postal vote can be provided to you but must be received at this office by no later than 5.00pm Thursday February 5, 2015. 
Current Incumbents for the EQ Board and Sport Committee positions for election are:
EQ
Peter Toft
Completed two terms
Suzanne Hendricks
Eligible for second term
Dressage
Leesa Murray
Eligible for second term
Kate Wilson
Eligible for second term
Eventing
Sylvia Roberts
Eligible for second term
Melissa Matthews
Eligible for second term
Jumping
Vicki Ansell
Eligible for second term
Mick McAuliffe
Eligible for second term
Interschool
Tracey Sexton
Eligible for second term
Kerri Rowland
Completed two terms
Carriage Driving
Michael Borg
Eligible for second term
Eugen Dillmann
Eligible for second term
Show Horse
Vacant Position
 
Vacant Position
Vaulting
Angie Deeks
Eligible for second term
Melanie Fedrick
Eligible for second term