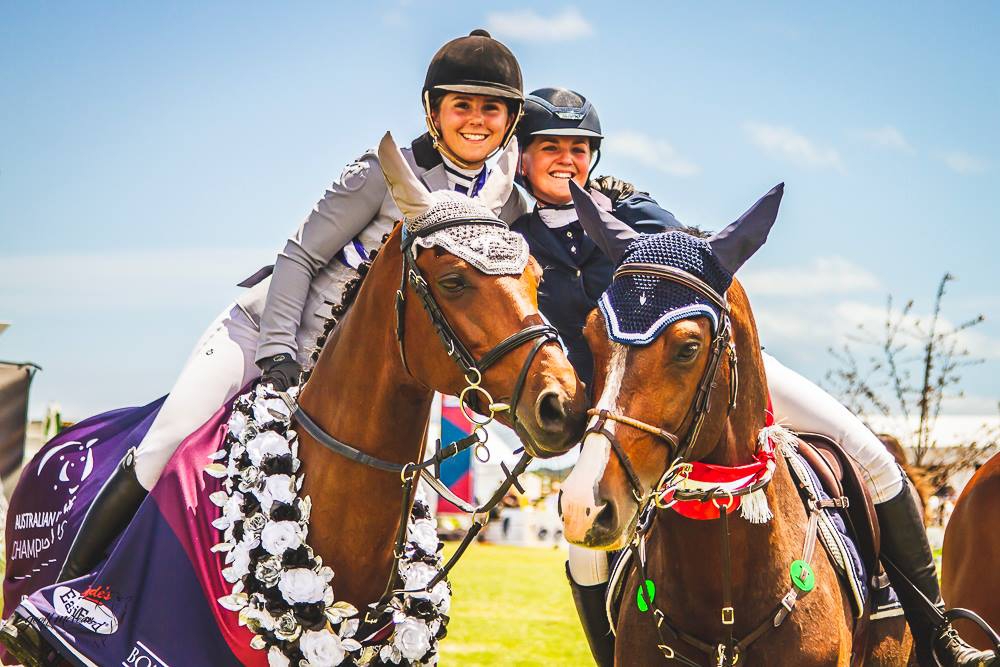 Queenslanders were Champions at 2018 Australian Jumping Championships
Congratulations to all Queensland riders at the 2018 Pryde's Easifeed Australian Jumping Championships, Boneo Park, VIC!!!
Champion IRT Australian Young Rider was Erin Buswell & QUERO QUERO and in second place was Brooke Langbecker & BEIJING LS LA SILLA!
(Pictured above, photo credit: Gone Riding Media and Consulting).
Beaconhills College Australian Childrens Champion was Maleah Lang Mcmahon & KOLORA STUD ANNASSI (pictured below with parents Michelle and Peter) and in fourth place was Hannah Overton & SONOVET SIR LOUIE IV!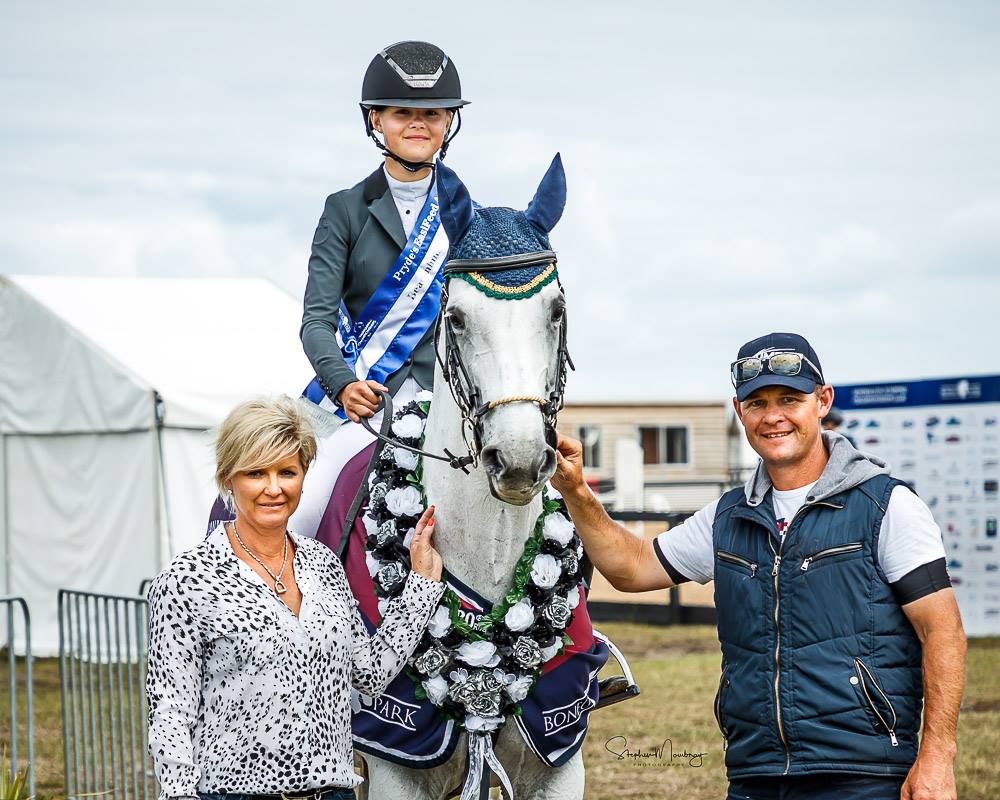 Fourth place in the Champagne Pommery Australian Future Stars Championship was Olivia Hamood & KNOCK OUT 111!
Equestrian Victorian Emerald Series Champion was Tyrone Latham & ELLESMERE AMICI (pictured below), second place went to Clem Smith & QUANTICO 12 followed by Jasmine Ritter & BLUE FLAME in third!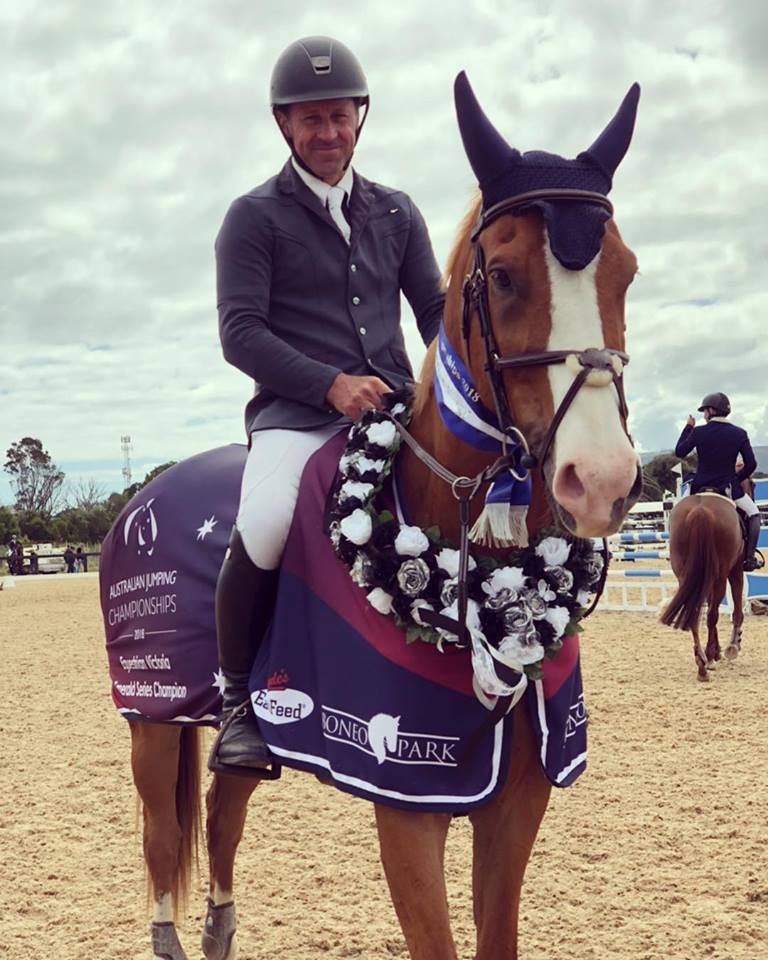 Baillieu Vineyard Australian Amateur Champion was Morgan Daniel & ALADINO (pictured below)!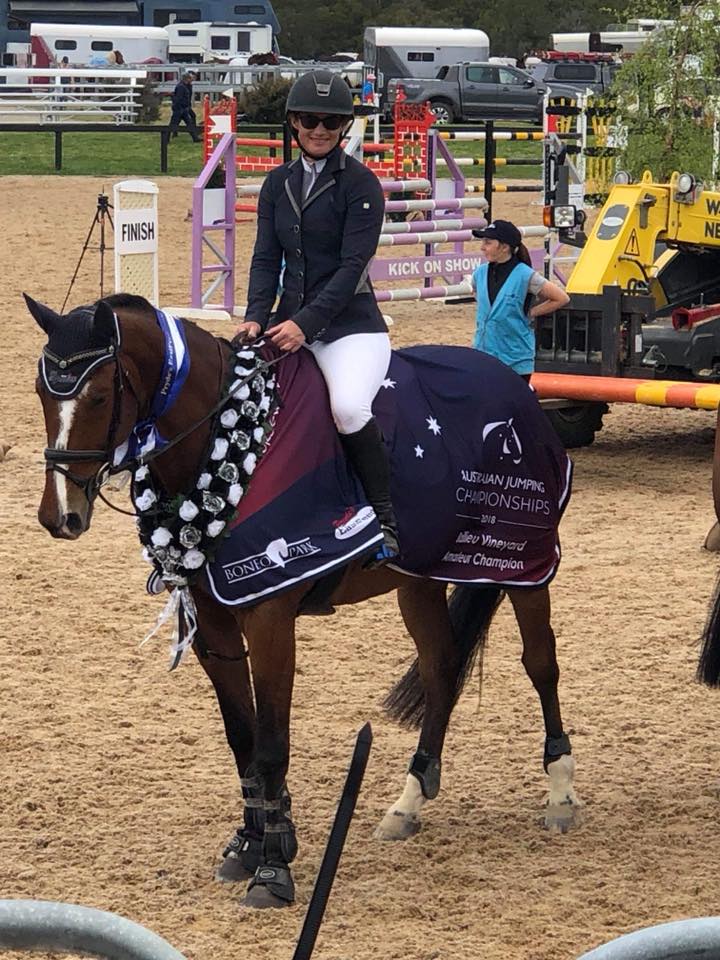 Horizon Show Jumps Australian Junior Championship in fourth place was Maleah Lang Mcmahon & K.S. SOVEREIGNS CADEL!
Kiernan Haulage Australian Speed Champion was Clem Smith & GURU (pictured below, photo credit: Australian Jumping) followed by Merrick Ubank & WARREGO LANDADON in third place and Chloe Hughes & HI VIZ in fifth and Merrick Ubank & EGO LANDMARK in sixth place!