Mitavite Young Showjumping Series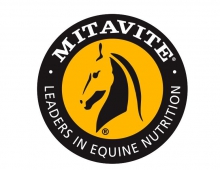 The next Mitavite Young Showjumping Round is at Warwick Show (27-29th March).  Don't miss out on the chance to be a part of this Series!  Thanks to Mitavite there is more than a tonne of feed up for grabs plus prize money, garland and a trophy for the Breeder of the winning horse. 
If you can't get to the 8 Series rounds it doesn't matter, you collect points for your Young Horse Card at any event where you jump double clean in an official class.
Contact Kristell Schafferius to purchase your card and join the Leaderboard.  [email protected]
Mitavite Young Showjumping Rounds- Australia Day Championships, Allora Show, Warwick Show, Gatton World Cup, North Star Classic, Beaudesert Show and 2 events to be advised.