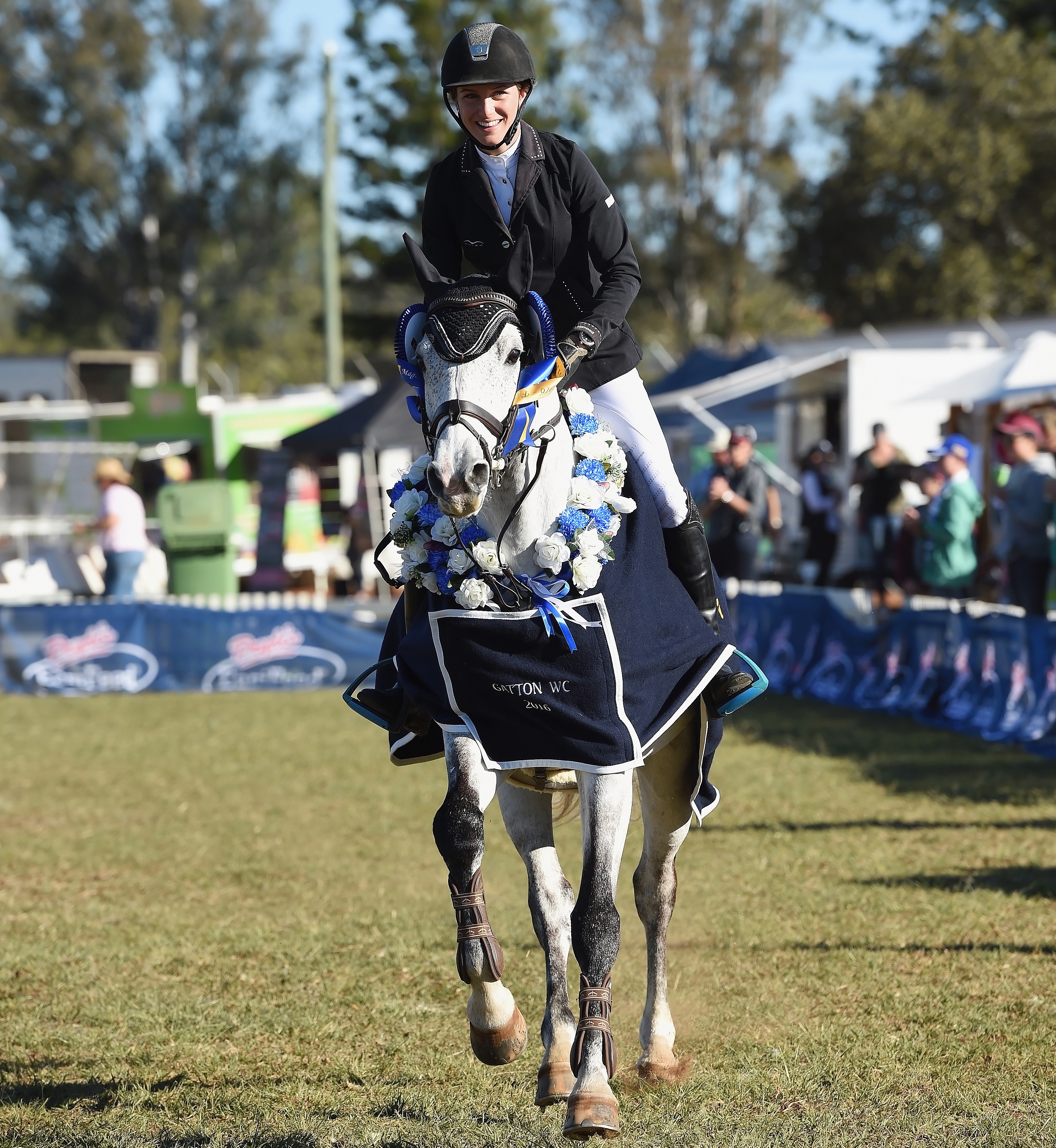 Queensland Sports Star wins World Cup
Equestrian Queensland 2015 Sports Star of the Year, Olivia Hamood, has continued her exceptional form of show jumping winning an international class at the 2016 Gatton World Cup yesterday.
The annual event conducted from at Gatton Show grounds from July 28-31, included quality riders on more than four hundred horses in 29 classes over 3 rings in absolutely perfect winter weather which was the envy of the interstate competitors.
The Final day of competition played host to a World Cup Qualifying class, from which the twenty-four year old from Kilcoy emerged victorious from a field of twenty-five elite combinations. 
Olivia had two entries in the class which both produced a clear round and progressed to the jump off involving the top 12 qualifiers.  Only Olivia onboard NERO GHP and fellow Queenslander Billy Raymont riding ANTON jumped clear in the second round with less than one second separating the two riders. 
The field also included the incumbent runner-up and three time Olympian, Vicki Roycroft, who finished fourth after dropping just one rail in the final round and the current leader of the Grand Prix Horse the Year Series, Clem Smith and DELILAH who finished in equal twelfth. Complete results can be found HERE
Equestrian Queensland and Jumping Queensland thank all riders, sponsors and spectators for supporting the event and a special thanks to the dedicated team of organisers and sponsors whose contributions  provided such a memorable experience. 
VIEW OFFICIAL PHOTOGRAPHY BY OZ SHOTZ
(When purchasing your photos with Oz Shotz, please use the code "EQ member" on checkout to receive 10% off your order (does not including shipping or any discounted packs).  
VIEW THE LIVE STREAM REPLAY VIA YOUTUBE