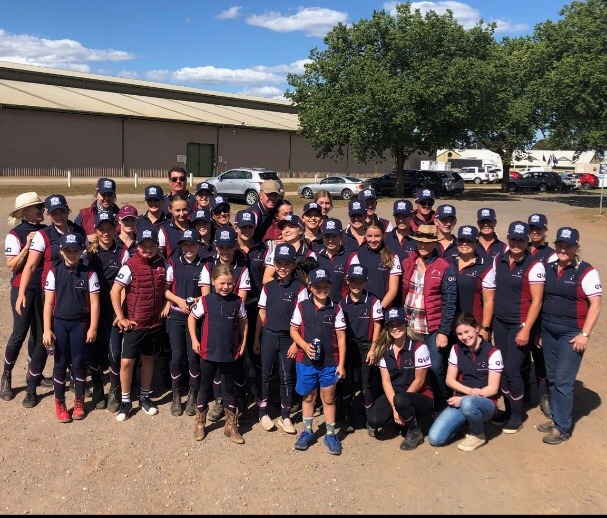 2019 EGO SUNSENSE EA AUSTRALASIAN SHOW HORSE & RIDER CHAMPIONSHIPS
Held over 3 days at Werribee Park National Equestrian Centre, was the 2019 Ego Sunsense EA Australasian Show Horse & Rider Championships (The Nationals).  Leading Rein classes were held on Thursday 5 December, Child's classes on Friday 6 December and the Rider, Show Horse and Show Hunter classes on Saturday 7 December.
Congratulations to the Show Horse Qld National Team for not only qualifing for The Nationals, for the huge effort made by families and support crews that made the long journey to Victoria.  
The team worked together to help put up team decorations and everyone supported Team riders while competing.  A special thank you to Team Manager Mel Wellsteed. 
As always the team were outstanding, performing brilliantly and looked their absolute best!
The team achieved 3 x Champions, 5 x Reserve Champions and 3 x Third places for a total score of 22 points to finish in 4th position overall. Congratulations to Team VIC for winning the National Teams Trophy.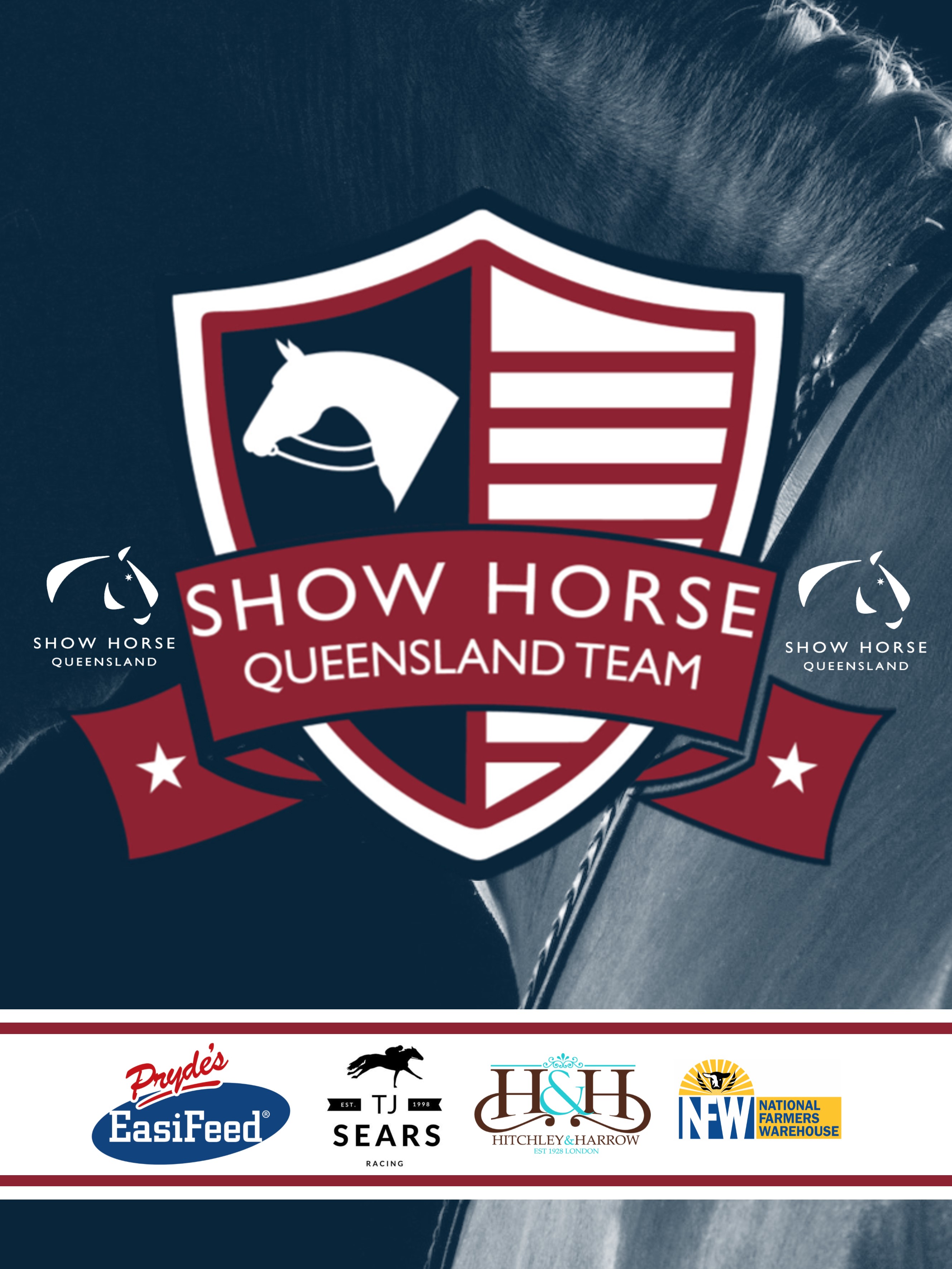 The Show Horse Qld Committee would like to thank Pryde's EasiFeed, TJ Sears Racing, Hitchley & Harrow and National Farmers Warehouse for their sponsorship of the 2019 Show Horse Qld National Team.
A huge thank you also to the owners, parents, grooms and supporters of the Qld Team, including all those who contributed to the fundraising campaigns. Show Horse Qld are very grateful for all the support in the lead up to and during the event. 
Congratulations to the following horse and rider combinations for representing Queensland at the most anticipated shows on the show horse calendar!
2019 Show Horse Qld National Team Horse & Rider Combinations
Xanadu Of Sefton & Chase Jackson
Fontain Park Candyman & Willow Scotson
Nawarrah Park Belladonna & Bronte Raymont
Bordershow Waltzing & Mackenzie Thompson
Bellgarra Royal Blue & Bianca van Kampen
Elvonara Park Kandyman & Jack Jackson
Saravale Focused & Bianca van Kampen
Clemson Tuxedo & Kirsty Harper-Purcell
Cruze & Georgia Cronin
Malibu Park Mahogany & Jack Jackson
Welts Legacy & Isabella Cross-Winston
Extatic GHP & Paris Graham
Silkwood Heaven For Sure & Clare Fedrick
Beckworth Charming Dream & Hannah Traynor
Whitmere Royal Consort & Megan Plucknett
Langtree in Vogue & Ada Spring
Westlake Eternity & Amelia Waller
Gordon Park Supanova & Ada Spring
Farleigh Savoy & Isabella Cross-Winston
Saint Petersburg & Paul Austin
Carlton Park Formality & Paige Sinnamon
DP Polo & Paris Graham
Xanadu of Sefton & Paris Graham
Braeburn Heavenly Soprano & Adam Oliver
Langtree in Vogue & Georgia Fairweather
Langtree Gift & Rhys Stanley
TL Toy Boy & Elyse Douglas
Gordon Park Supanova & Georgia Fairweather
Sanlirra Talk of the Town & Ashley Harris
Farleigh Savoy & Kirsty Harper-Purcell
Toleia Park Mercury Rising & Adam Oliver
Carlingford Park Double Take
Saint Petersburg & Paul Austin
Worldly & Kirst Harper-Purcell
Vittoria Royal Mint & Lee Traynor
Legacy & Adam Oliver
DP Polo & Karen Show
Bamborough Jazzell & Melissa Plucknett
Saravale Focused & Mikayla van Kampen
National Velvet & Riley Kent
Cruze & Adam Oliver
Ellabre Debonaire & Jessica Fedrick
Dicavalli Rory & Abbey Lovell
Welts Legacy & Phil Bobic
Ecstatic GHP & Adam Oliver
Bradgate Park Federer & Adam Oliver
EBL Empress & Jack Jackson
Rider Class Competitors
Mackenzie Thompson
Chase Jackson
Bianca van Kampen
Isabella Cross-Winston
Jessica Fedrick
Riley Kent
Mikayla van Kampen
Adam Oliver
Abbey Lovell
Page Sinnamon
 Ego Sunsense EA Australasian
Show Horse & Rider Championships Full Results